Jump to winners | Jump to methodology | View PDF
WINNING IN A VOLATILE MARKET
To say that New Zealand's mortgage advisers have had a tough year would be an understatement. As if dealing with a major regulatory overhaul and completely revamping their businesses were not enough, advisers have also been going through a prolonged COVID-19 outbreak worsened by the Delta variant. New Zealand was plunged into another major lockdown in August, and it soon became clear that this was no longer a "short and sharp" scenario like what the country had previously experienced.
If the challenges of this year have done one thing, they have showcased the incredible drive and resilience of New Zealand's mortgage advice industry. Now in the fourth month of significant restrictions, Auckland-based advisers in particular have their work cut out for them. From preparing for a new regulatory regime without in-person support from industry peers, broker groups or technology specialists, to staying in regular contact with clients as a traditionally face-to-face business model, advisers have come up against a raft of obstacles. Despite this, many have grown remarkably over the past two years.
To celebrate the brokerage teams that have overcome the challenges thrown their way and posted the strongest growth in revenue and settlement volume, NZ Adviser presents this special report on the country's Fast Brokerages for 2021.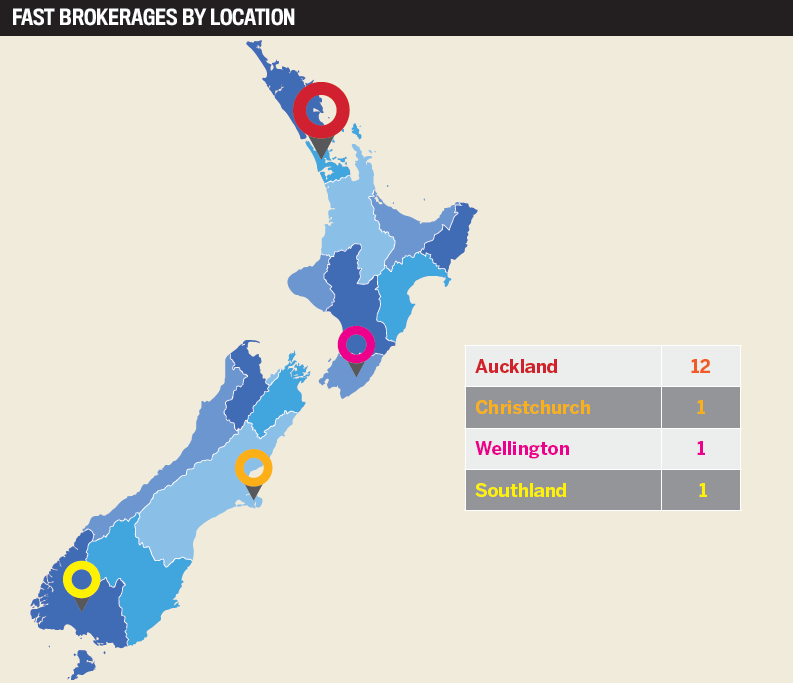 Impressive numbers
The survey results paint an incredible picture of what has been achieved in recent years, showing how several advisers more than doubled their growth figures, expanded their teams, and invested significantly in technology and compliance.
The fastest-growing brokerages were Mortgage Supply Company Invercargill and Logan Reardon of Loan Market, which recorded 215% and 160% increases in settlement volumes year on year, respectively. Reardon's brokerage also saw a whopping 519% increase in revenue year on year – an incredible achievement in a year marred by uncertainty and volatility.
Nominees experienced an average of 116% revenue growth year on year, and an average of 97% growth in settlement volumes over the same period. Commenting on some of their most significant milestones, many advisers highlighted the strength of their team – reflected in an increase in the number of employees – as a key growth factor over the past 18 months.
"I started as a new adviser in July 2019, and I didn't settle my first deal until the end of August 2019," Loan Market's Logan Reardon says.
"Since then, however, we have seen very rapid growth. I was new to the industry with no previous background in finance, and it's been great to be able to help so many people into new homes and new investments."
"As part of our growth this year, one of my family will be joining the team as a mortgage adviser," Reardon continues.
"It's great to be already passing the knowledge down to him about the industry. We're looking at further growth, and this year we're on track to reach a significant number in settlements. If we can hit the $100 million mark, that would be a massive achievement given that we are only in our second full financial year."
Clients as the main priority
Another one of the Fast Brokerages is Prosperity Finance, whose founder Connie Wang has already been recognised as a Top Adviser for 2021. Wang notes that this year has been tough for a number of reasons, including uncertain property market conditions. However, adding more team members has given her much needed time to work on her business and, as a result, Prosperity has achieved almost 90% growth across both settlements and revenue.
"I can attribute the growth of my company to several factors. Firstly, I decided to hire a second adviser after the first lockdown last year. Despite some uncertainty in the property market due to COVID-19, I was still confident that we could grow in any market condition, so long as we had the right strategy and were focused on our clients. Having an additional adviser has allowed me to share my workload, and we can now get back to customers quicker and I can buy back some of my time. With that extra time on hand, I was able to sit down and work more on the business," Wang says.
"The second factor is that we are constantly learning how to add value to our clients, and that's really the purpose in our team's DNA. We always put our client's interests before our own, and over time, our clients come back to us because they know that we are knowledgeable, and they trust us fully.
"Finally, I allocate time to work on my business. I love learning, and I always apply that learning to my business. I have great people in my team, and I have very high standards in my recruitment process. I believe choosing those people who fit our culture and share our values is more important than their technical skills," she concludes.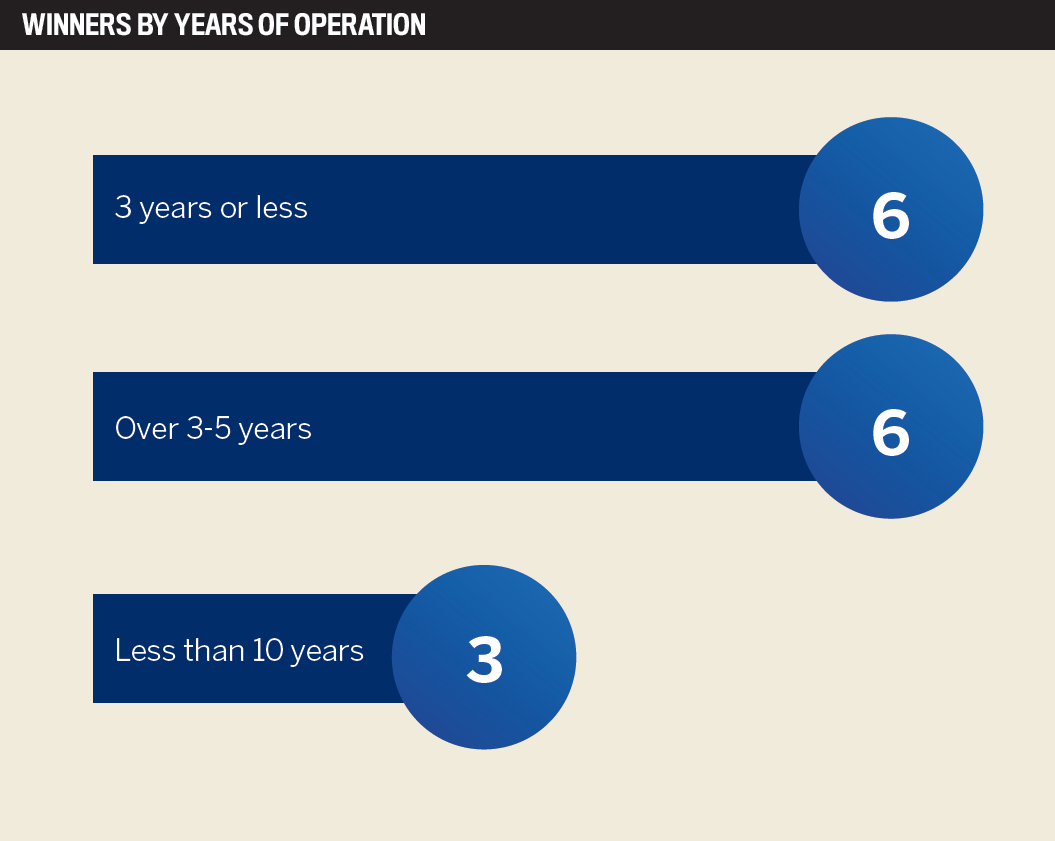 Teamwork does the trick
Another familiar face among the Fast Brokerages is Loan Market's Cameron Marcroft, who grew his settlement volume by almost $100m between the last two financial years and surpassed the $1m mark in revenue. He credits his team as being integral to business growth, and says that one of the most rewarding things for him this year has been increasing his role as a mentor.
"I believe the rapid growth and success that I have achieved over the last couple of years is down to the amazing team of nine staff that I have supporting me on a daily basis," Marcroft says.
"During this time, I have also managed to mentor those in my team that want to step into an adviser role. I have just progressed one of them into being a qualified mortgage adviser, with two others doing their papers to become accredited by the end of the year."
"My goal for the business over the next 12–18 months with my new structure in place is to be writing $500m a year in mortgages. I want to build a sound and robust business that creates a successful career pathway for all of my staff," he adds.
The results of this year's survey clearly show that New Zealand's mortgage advisers have overcome the odds. Their success signifies that more individuals and families have stepped into their first home or started on the path towards investment property ownership. For these clients, their adviser's guidance and encouragement have definitely been valuable during a challenging year.
FINAX Mortgages & Insurance
GetSettled
Jenny Aitken Mortgages
Loan Market Central
Loan Market Paramount
Mikey Smith - Loan Market
Mortgage Supply Company Invercargill
Onelife Financial Services
The Mortgage & Loan Guru
Twine Financial Advisers
Fast Starters 2021
GetSettled
Logan Reardon - Loan Market
Mikey Smith - Loan Market
Mortgage Supply Invercargill
Onelife Financial Services
The Mortgage & Loan Guru
To recognise the brokerages that have thrived amidst disruptions caused by the pandemic, NZ Adviser invited submissions for its inaugural Fast Brokerages report on 31 August. The research team asked brokerages to list their revenues and settlement volumes for the 2019/20 and 2020/21 financial years, in addition to other growth milestones.
A total of 15 brokerages made the final list this year. NZ Adviser also highlights six brokerages as Fast Starters – those that have been in business for less than three years, but have already made their mark in the mortgage landscape. All of these brokerages have confirmed their resilience and cemented their position in the New Zealand mortgage industry.