Jump to winners | Jump to methodology
Guiding clients through the push and pull
Sponsored by: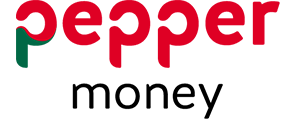 Most people over a certain age remember the odd creature from Dr Dolittle called the pushmi-pullyu. This beast looked something like a llama with two front ends and was forever doomed to be in a state of conflicting priorities even on simple tasks like foraging for food.
This year's NZA Top Advisers dealing with the New Zealand property market might feel like they are in a similar position.
On the one hand, first home buyers are finally starting to have hope that they may be able to secure a place of their own now that credit-fuelled property prices are deflating. With annual price gains of 30% or 40% in parts of the country in 2021, some commentators are welcoming a return to more sustainable levels in 2022 that might allow future generations a chance at financial security.
On the other hand, headlines taking licence with the words 'market crash' to describe drops of a few per cent are adding a fear factor to a largely expected correction and providing political fodder for people heavily invested in prices continuing to shoot into the stratosphere.
There is also a push-me-pull-you dynamic in that worse news on the economic front leads to expectations that higher rates won't be needed to curb inflation, or may end sooner than thought. Conversely, a 'good news is bad news' mentality exists where any sign of strength in the property market gives credence to fears of higher rates being implemented to tame growth.

Confused? Mortgage advisers are caught in the middle of this omnidirectional tug-of-war.
"[The property market] is going from nuts to normal"
Nathan Miglani, NZ Mortgages

Putting clients first pays dividends
Some saw the feeding frenzy of 2020–21 as a sign that New Zealand was becoming a place where young people couldn't buy a house unless their parents were well off enough to help fund the enterprise. Some brokers, concerned at the lack of action on supporting the FHB market, run free lessons to help them. Satyan Mehra at iConsult spends hours providing basic financial advice in the many native languages of his multicultural South Auckland area aimed primarily at getting FHBs into the market.
While the frothiness of 2021 is over, some advisers are now finding themselves still busy dealing with clients who found the go-go years intimidating.
Nathan Miglani at NZ Mortgages in Christchurch says the market is becoming more balanced as families aren't being crowded out by investors.
"It's going from nuts to normal," he says.
Auckland-based Alexander McAlpine at Vega says the drop in property prices is part of a natural cycle. While a number of people who purchased at the market peak have homes that dropped in equity, this is not a reason for panic.
"In any market, any asset class, there will always be corrections, up and downs – I do believe that is healthy," he says.
"Nothing goes up forever, and nothing goes down forever; corrections are normal."
The trick to doing well in the new environment is to not get distracted by the noise, says Malcom Knight, owner and director at Advice Knight in Auckland.
"We can spend too much time complaining about the challenges of regulation, onerous assignments, frivolous conditions and poorly conceived legislation. At the end of the day, putting our clients first, being as available as possible and communicating well always pays dividends."
"Nothing goes up forever, and nothing goes down forever; corrections are normal"
Alexander McAlpine, Vega
Adapting to the regulatory challenge
One issue over the last year mentioned by most advisers is the impact of changes made to the Credit Contracts and Consumer Finance Act in December. Designed to protect vulnerable people from taking on debt they can't service, the changes introduced a level of scrutiny for loan applications that was higher than many expected.
Knight says that once-strong applicants now struggle to get the same lending approved, and there is a large volume of trivial information required, with nitpicking over applications by lenders. This has resulted in advisers switching to new channels in some cases.
"It was interesting to see how some lenders were able to navigate the changes more effectively than others, and altering where we placed applications did assist the business," says Knight.
The changes in regulation prompted firms to focus more on the details to help them cope with the new requirements.
Mark Pullar, chief executive of Roost in Arrowtown, says the company poured resources into the onboarding side of operations so that clients were better supported with compiling the more detailed data and documentation that lenders now require.
"We coped by adapting and recognising we needed to invest more time and resource into file completion as opposed to loan writing," he says.
"The key focus is and always should be on the clients"
Malcom Knight, Advice Knight

Strategies for a changing market
Roost does a relatively high number of construction loans, and Pullar is hoping to see the supply and associated construction cost inflation begin to right itself over the next 12 months.
Forecasts of further interest rate hikes are also a challenge, although not unanticipated after the extraordinary loosening of monetary policy to deal with the economic fallout of COVID-19.
"We coped by talking to our clients and working to see what their plans were for, and how [they could] insulate themselves from the sharp rate rises as much as possible," says Geoff Wilton, mortgage adviser at Counties Home Loans and Insurance.
Wilton expects that over the next year there will be more focus on ongoing service levels as the property market flattens or declines. He also hopes to see better streamlining of digital and remote processes to make it easier for customers to interact with advisers and banks.
Another strategy that worked well over the last 12 months and will likely continue to pay off is specialisation.
"We didn't try to be everything to everyone," says Jeff Elias, director at Futurebound in Wellington. "We focused on the segment of the market that we like to work in."
Despite the flatter market, advisers such as Elias, Mehra and Knight all plan to expand their businesses in 2022 by taking on new staff.
Brokers also appear ready to adapt to other regulatory changes on the horizon, such as the development of a debt-to-income (DTI) ratio framework by the Reserve Bank.
The scheme is due to be finalised late 2022, partly in response to higher DTI loan ratios in New Zealand compared to places like Australia, Ireland or the UK. The RBNZ's risk monitoring keeps a close watch on new mortgage lending with a DTI of over five, but the latest central bank data shows that over a quarter of lending to both investors and those with collateral is at a DTI over the riskier level of seven.
In anticipation of a formal regime being introduced in 2023, some major banks have already installed internal caps on lending at higher DTI levels and stopped offering new home loans to customers with deposits of less than 20%.
But advisers appear to be taking such changes in their stride.
"We just adapt and get on with it and make the best of the situation," says Total Mortgages director Jordan Cameron in Hamilton.
Regardless of what direction the market is heading in or how the playing field changes, top advisers say the most important thing is the customer.
"The key focus is and always should be on the clients," says Knight.
Wilton at Counties Home Loans agrees.
"Always focus on the person in front of you and their outcome," he says.
"When your business grows, you make money, but never forget that the foundation of that success is a great outcome for every client."
The pushmi-pullyu animal didn't have the ability to meaningfully respond to such sound advice and was forever at cross purposes. While markets rise and fall, and pundits lean in different directions for their own reasons, top advisers prosper by putting their best foot forward for their clients regardless.
From the Sponsor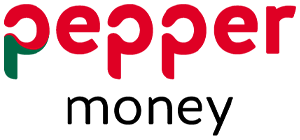 Pepper Money would like to congratulate NZ Adviser's Top Advisers for 2022. A special mention to Cameron Marcroft from Loan Market Central for his outstanding contribution to the industry.
At Pepper Money, our mission is to help people succeed. Which is why we're proud to play a part in recognising the advisers who are making a difference in today's challenging market – be it through strategic company initiatives, education or championing their customers.
The impressive array of national talent in this report demonstrates the unparalleled dedication of advisers to helping Kiwi borrowers achieve their goals. They set a high precedent for advisers and industry partners alike by truly meeting today's customers' needs.
Congratulations once again to the 2022 Top Advisers for this achievement. We wish them continued success in their cause towards making a real-life difference.

Campbell Smith
Country Head
Pepper Money
2. Paulette Trotter


Loan Market

4. Zhiyang Cheng


mortgagehq

5. Ryan Smuts


Kris Pedersen Mortgages Ltd

10. Kris Pedersen


Kris Pedersen Mortgages

11. Megin Wilton


Loan Market

13. Nick Kotze


Loan Market – Wealth Financial Services Ltd

14. Peter Norris


Catalyst Financial

15. Bruce Patten


Loan Market

16. Phil Caldwell


The LIME Group

18. Nigel Ho


Agile Financial Services Ltd

19. Blandon Leung


mortgagehq

20. Karen Tatterson


Loan Market

21. Daniel Lipman


mortgagehq

22. Glen S. McLeod
Edge Mortgages
24. Grant Patten


Patten Financial Solutions Limited

25. Mandy Jordan
The Mortgage Supply Company
26. Nick Berry


Loan Market Oceanside

27. Eugene Bartsaikin


Twine Financial Advisers Ltd

28. Logan Reardon


Logan Reardon Loan Market

29. Brett Wood


Loan Market Coast to Coast

30. Geoff Wilton


Counties Home Loans

31. Toby Stanley


Roost

32. Johnny Ang


Mortgage Lab

33. Scott Jackson


Mike Pero Mortgages – Nelson and Tasman

34. Jeff Elias


Futurebound

35. Brenda Murney


Vega Mortgages

37. Mikey Smith


Guardian Smith Mortgage and Financial Services

38. Alastair Watson


Loan Market

39. Zebunisso Alimova


Mike Pero Mortgages – Wellington

40. Paul Ejamme


Finsol

43. Edgar Mahon


The Lending Department Limited

44. Jessica Pronk


The Mortgage Supply Co

45. Craig Pope


Loan Market Capital & Coast

46. David Chamberlain


mortgagehq

47. Josh Graham


Roost

48. Krish Gopal Krishna


Mortgage Suite Limited

49. Rodney King


Loan Market Agile

51. Matt Edwards


Lime Group

52. Linda Eagleton


Eagle Home Loans Ltd – t/a Loan Market

53. Dan Bailey


Loan Market Capital & Coast Limited

54. Mark Miller


The Lending Department Limited

55. Di Dunn


Mortgage Express

56. Jack Dray


mortgagehq

57. Kieran Page


GetSettled Ltd

58. Gareth Brendon King


Lime Group

59. Mark Pullar


Roost

60. Emm and Terry McCartney


NZHL Canterbury Metro

61. Russell Harrop


ETR Financial Services Limited – t/a Mike Pero Mortgages

62. Trent Bradley


Bradley Associates 1998 Limited – t/a Luminate Financial Group

64. Jen Taylor


Taylored Mortgages

65. Dallas Roberts


Loan Market Agile