Jump to winners | Jump to methodology
A change in focus for the industry
At first glance, the NZ Adviser Top Mortgage Employers survey 2022 looks eerily similar to last year's version.
The top three benefits employees wanted were flexible work options, bonus/incentive programs and employee recognition programs.
All seven companies named Top Mortgage Employers in 2022 achieved an overall employee satisfaction score of 80% or greater, and it wasn't just a case of doing more of the same; it was about doing it differently and more effectively. That's why only three firms from 2021 have managed to keep their title of Top Mortgage Employer.
"Issues can go unnoticed in isolation which is why we still insist of staff in office at least two days per week for the human connection and comradery"
Malcolm Shepherd, Quantum Financial Advisers
It's no surprise that flexible work options ranked first on the list of factors that employees consider important, the same as in 2021.
However, this year's survey reveals a more nuanced approach as company culture, rather than public health imperatives, drove flexibility.
Describing the types of environments where people want to work, as reflected by NZA's Top Mortgage Employers, Katrina Shanks, CEO of Financial Advice New Zealand, says, "an organisation which has a strong brand and identity in the marketplace and environment, which is vibrant, and has got streamlined systems, which will assist the advisor and securing a mortgage for the client."
"Ongoing training is something we focus on each week to upskill our team when we come together to workshop deals or discuss our compliance obligations"
Peter Norris, Catalyst Financial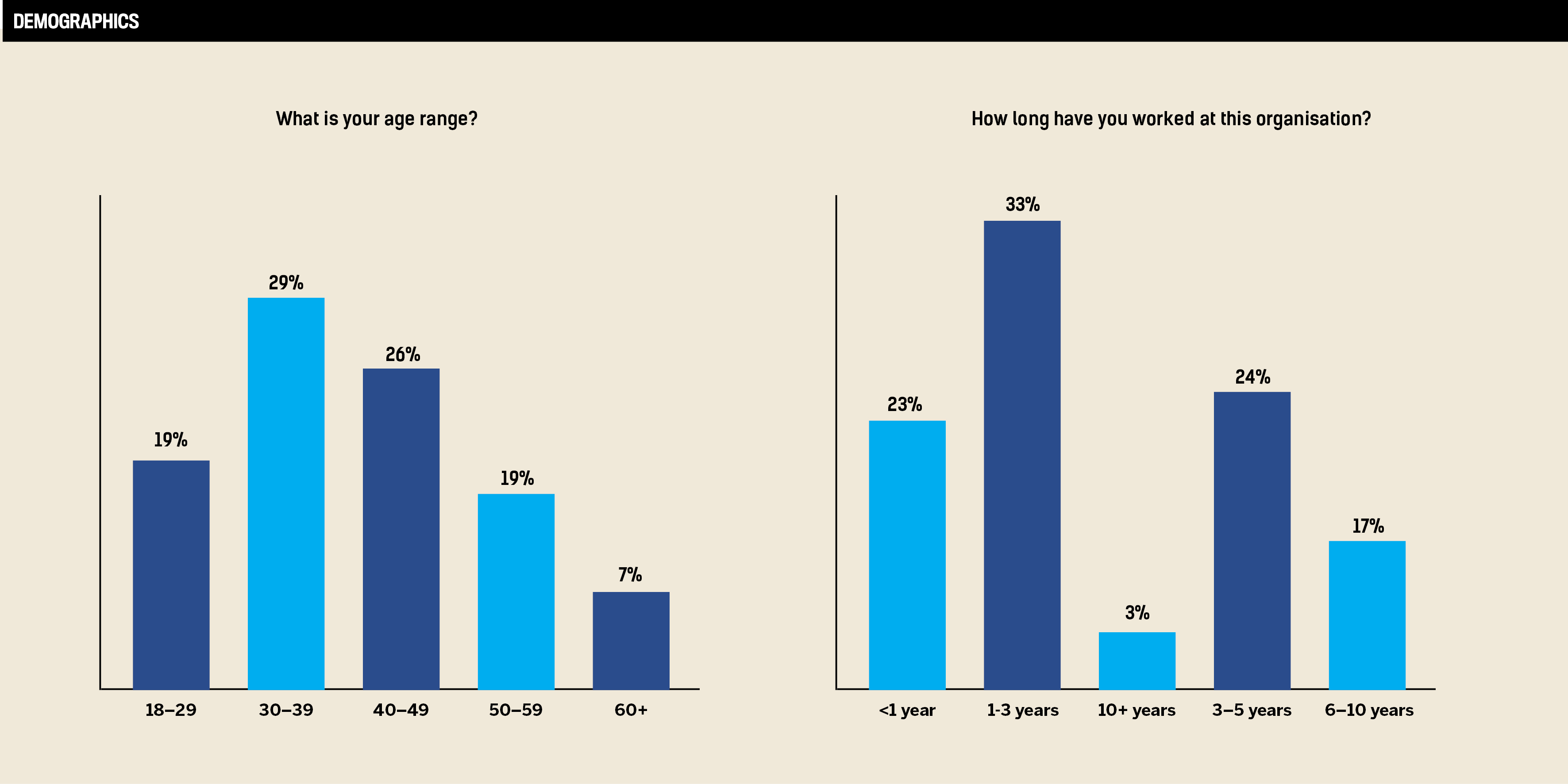 Different approaches
One winner, Quantum Financial Advisers in Kerikeri, has introduced a four-day week and work from home for a large portion of its staff.
"I think it helps bring balance to hectic external lives, knowing that we offer flexibility and continue to instil loyalty," says director Malcolm Shepherd.
Shepherd explains that remote work is tied to strong mental health outcomes, another issue that the pandemic has shone a spotlight on. But so is connecting with people in more traditional ways.
"Mental health is such a tricky thing to navigate, especially in our industry," he says.
"It's not a physical job, but mentally, you are on the go all the time. Issues can go unnoticed in isolation, which is why we still insist on staff in offices at least two days per week for the human connection and comradery."
Other mortgage employers are also placing importance on office time now that social distancing is a thing of the past.
"Our team can work one or two days from home each week if needed," says Peter Norris, managing director at Catalyst Financial.
"We do place a high emphasis on being in the office where possible. This is because collaboration and culture are so hugely important in delivering a positive workplace and also great client outcomes," he adds.
These are all initiatives Shanks views as positive. "Due to the nature of being a mortgage business, many advisers have worked flexi hours and worked both from home and in the office successfully. As long as a business has enough contact with their employees to maintain their culture, this should not be seen as negative."
The latest Stats NZ work location data for the quarter to June 2022 shows 35% of the labour market continues to work at home, down from a peak of 38% in the December 2021 quarter when Auckland was still in lockdown. In June 2021, only 30% recorded their location of work as at home.
An Auckland University of Technology Business School study found in June 2022 that almost half of 1,000 Kiwi workers surveyed were at least moderately worried about returning to the office.
The study showed that office anxiety is felt equally by men and women, managers and employees. Age was the only notable point of difference, with older employees (56+) reporting significantly lower levels of office anxiety, while those aged 55 or younger all reported significantly higher levels of office anxiety.
Professor Jarrod Haar, the leader of the study says, "Particularly, given the tight labour market and the ability of employees to find new jobs with relative ease, employers need to be patient and supportive while workers navigate through these fears."
Money and status
Some companies moved to anticipate these new employee priorities ahead of the widely telegraphed labour crunch.
"In the last 12 months, we have implemented a new employee value proposition," says Paul Bendall, chief executive at First Mortgage Trust (FMT), one of the winning firms from 2021 on the 2022 list.
"This has focused on remuneration, benefits, flexible working, training and development, and career progression."
Remuneration and career incentives are important to those in the financial advice industry, and employers are keen to encourage skills development.
"Ongoing training is something we focus on each week to upskill our team when we come together to workshop deals or discuss our compliance obligations," says Norris.
"We also work with various external businesses to provide extra training opportunities where we can."
The PwC Asia Pacific Workforce Hopes and Fears Survey 2022 released in July underscored that such training is of more importance to workers post-pandemic, with many companies not seen to be doing enough.
Some of the training provided by mortgage employers doubles as a recruitment program to ensure a steady flow of young staff with the right skills.
"We like to think a number of our future advisers are already working for Quantum, graduating through roles, and so we train our junior staff the same way we train our seasoned advisers," says Shepherd.
"They bring some pretty amazing ideas that us more seasoned campaigners perhaps overlook."
"The attraction and retention of talent continues to be both a challenge and an opportunity"
Paul Bendall, First Mortgage Trust

Future work
Some mortgage employers voiced concerns about the difficulty of securing staff.
Shanks says the industry is going through a drought as a qualification requirement is introduced for advisers.
"We're just going through a change now, which means there's been a tightening in the market for advisers," she says.
"There's definitely a shortage of mortgage advisers in New Zealand."
Firms are taking a range of steps to address the lack of applicants.
"The attraction and retention of talent continues to be both a challenge and an opportunity," says Bendall.
FMT plans to assess its current induction and development framework and explore setting up a graduate program over the next 12 months.
The PwC Hopes and Fears Survey showed that Kiwi employers scored the lowest of 12 regions in the Asia-Pacific for efforts to upskill workers and increase wages, and second worst for both supporting worker well-being and enhancing work via technology.
This suggests that there is an opportunity to consider what the future of employment should look like, including for the mortgage industry.
Norris would like to see more collaboration between lenders and advisers to help drive the best possible client outcomes.
"Lenders and advisers rely heavily on each other and shouldn't be seen as competition," he says.
For now, employees in the mortgage industry will have to negotiate the economic uncertainty.
"Our industry can be relentless at times, and too often, we see people getting close to burnout," says Norris.
"We're focused on ensuring the team get that time to reset, stay healthy and come back even better."
And Shanks feels it's a prime time for more employers to attract workers into the mortgage industry. "It's a profession, not a sales position. I see it as people who see mortgage advising as a career pathway, and not just stop at mortgage advising, that expands into other forms of financial advice," she says. "I see it as a vibrant industry going forward, which will be attractive to many people."
Bluestone
First Mortgage Trust
Kris Pedersen Mortgages
Loan Market Central
Quantum Financial Advisers
The process of finding the best employers in the New Zealand mortgage industry took place over two phases. In July 2022, NZ Adviser invited companies with 10 or more employees to submit their details through a survey, which was open to businesses in the mortgage industry, including lenders, aggregators, brokerages, tech firms and others. The submission form asked for information on the company's size, nature of business, and employee benefits such as medical and dental coverage, leave allowance, retirement plans, training schemes and wellness programs.
The second phase of the process asked the employees of the nominated companies to fill out their own anonymous survey and rate their satisfaction with key factors such as compensation, employee development, company culture and work environment. Employers had to receive at least 10 responses to qualify. Companies that achieved an overall satisfaction rating of 80% or higher were named Top Mortgage Employers. The results of the survey were compiled from 124 employee responses across the seven winning companies.