Jump to winners | Jump to methodology | View PDF
While the global economy has hit the brakes and activity across the world has slowed considerably over the past 18 months, the same cannot be said for New Zealand's property market. Demand is higher than ever before, housing stock is low, prices are through the roof, and lenders are growing increasingly strict with their loan criteria – all of which has left New Zealand's young people asking the ultimate question: "Will I ever be able to get onto the property ladder?"
Whether you're a first home buyer, a first-time investor or an investor with a significant portfolio, getting the right mortgage advice has become a vital step towards securing a home loan in 2021. Fortunately, a new generation of lending experts have entered the scene, and these impressive up-and-comers are ready to take hold of the most difficult cases and guide their clients through that life-changing and often stressful process: buying a home.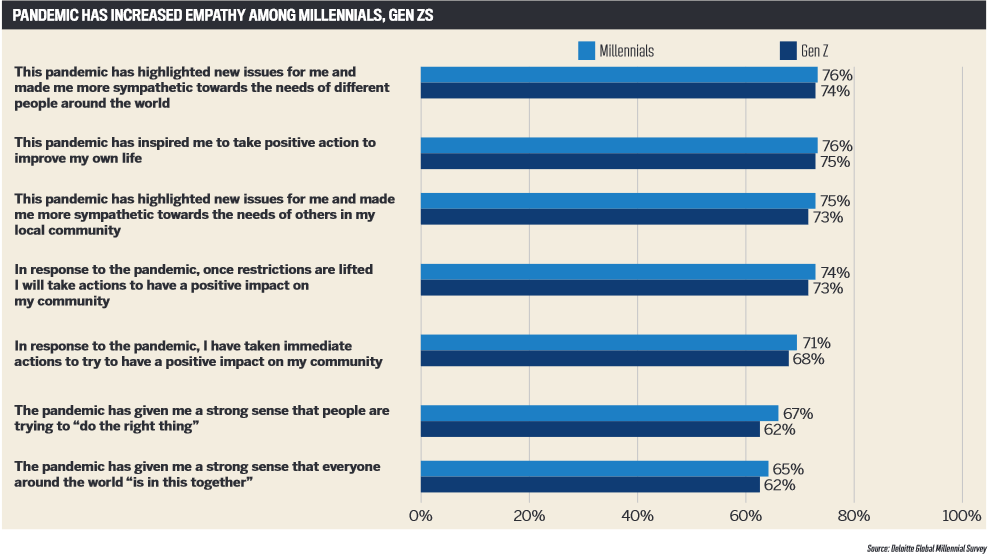 The NZ Adviser Young Guns list is now in its second year and aims to recognise the talented young individuals making a name for themselves in the mortgage sector and bringing a fresh, dynamic approach to their work.
The Young Guns 2021 list comprises 21 of New Zealand's most impressive advisers and finance professionals from across the country, all of whom have already racked up some strong loan settlement figures and are reimagining how the sector runs on a day-to-day basis.
Young Gun Elyce Maxwell, head mobile mortgage adviser at The Mortgage Girls, was highlighted by her nominee for her "incredible ability to connect with clients", which has translated into an impressive client conversion rate of above 80%. She was praised for her dedication to helping families get into homes, having already helped over 100 families, individuals and friends reach their financial goals and secure a home loan over the course of eight months.
"Elyce lives and breathes the vision, mission and values of The Mortgage Girls, and Elyce's fantastic Facebook and Google reviews speak for themselves," her manager said.
"The Mortgage Girls are passionate about sending applications to the right bank for the customer in the first instance, and this has made her conversion rate sit much higher than the minimum required from the banks.
"Over 80% of the clients we help are first home buyers who are just beginning their journey. We specialise in providing the tools and resources to help our clients, and having team members like Elyce there to help is fantastic!"
Today's mortgage adviser market is full of professionals who are passionate about helping their clients achieve their dreams, but the rising stars of the industry have something extra to offer – first-hand experience of just how difficult it can be to buy a home under the current conditions.
Young Gun William Tieu, financial adviser at local Auckland brokerage Simply Finance, highlighted just how much uncertainty the COVID-19 pandemic has injected into an already difficult environment. With multiple lockdowns, banks tightening purse strings on their lending, and a prevailing environment of uncertainty, Tieu said financial advice has never been more important, and the impact that a good adviser can have cannot be underestimated.
"This year was especially challenging as there was immense uncertainty due to COVID-19," Tieu said.
"The pandemic's impact on business and livelihoods was creating immense anxiety for many Kiwis. We certainly saw an increase in Kiwis who needed good financial advice when the April lockdown happened, and with banks closing during the numerous subsequent lockdowns, we had an influx of business coming through from people who just wanted simple and sound advice about their situation.
"In the last six months, I have seen first-hand how the impact of our role as a trusted adviser can be life-changing for clients," Tieu explained. "My passion is for dealing with first home buyers, as it's so fulfilling to know that I assisted them with their first major milestone and guided them towards sound financial decisions that could ultimately set them up for life.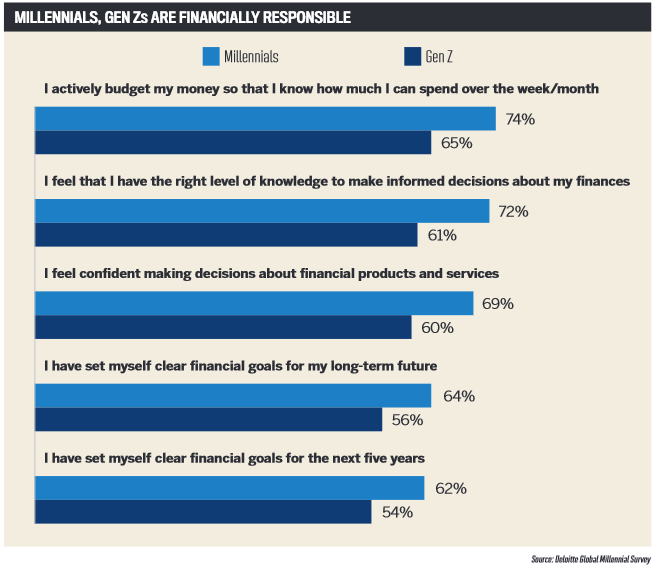 "Helping clients understand financial risk, build their knowledge of the concept of 'money', and help them implement solid plans to build long-term stability for them and their families is very rewarding."
When the COVID-19 pandemic struck New Zealand, every mortgage adviser in the industry was working overtime to help and reassure anxious clients, set up mortgage holidays, and ensure that their overall financial wellbeing was protected.
One adviser who made the Young Guns 2021 list was praised for his exceptional handling of clients when the borders closed and the lockdowns began, and for his focus on the wellbeing of the overall community.
Avneet Singh, mortgage adviser at Nest Home Loans, was praised by his clients for his cool and collected manner throughout the pandemic, and for guiding clients through difficult situations while always maintaining a positive frame of mind.
"Avneet is a champion broker," one client said. "He worked with us endlessly throughout the COVID-19 pandemic. He is such an amazing person who reassured us that there is always a way of turning the downsides into positives, and despite being first home buyers who did not know all the what, when and wheres, we today received the keys to our papakainga [homestead]."
"Avneet is exceptional with keeping clients, valuers, builders, real estate agents and lawyers up to date on what is happening," Singh's nominator commented.
"Being on the front foot with communication creates a smoother experience for the client and ultimately means less work dealing with issues as they arise when tensions are high."
Creating and maintaining a personal connection with clients is a huge part of being a successful mortgage adviser, but maintaining a strong knowledge of the lending market is equally important. All of the NZ Advisers Young Guns are committed to increasing and maintaining their knowledge of the lending space – particularly Josh Graham of Roost, who drew praise from his manager for his in-depth knowledge of lender policies.
"Josh is a technically excellent mortgage adviser, and he is an absolutely crucial and core member of our team," his manager said. "He is highly intelligent and has an encyclo-paedic knowledge of lending policies, to the point that the staff all regularly defer to him for advice.
"He is on target to settle a substantial amount in loans this year, and to settle that number of loans in Queenstown – an area with a population of 40,000 which was at the core of the COVID-19 tourism crisis – is nothing short of phenomenal.
"Josh does all of the hard stuff, the pernickety stuff, and he does it really well."
Reflecting on this year's submissions, it is clear that the mortgage industry is gaining a steady stream of young talent who are dedicated to helping clients, communities and families overcome growing hurdles and achieve their property dreams.
While the property sector is likely to remain complex and difficult for some time yet, this year's Young Guns list shows that a dedicated, competent and determined adviser who will fight in their client's corner is never far away. Huge congratulations to everyone who made the NZ Adviser Young Guns 2021 list!
Lauren Banks


Mortgage adviser, Loan Market

Lisa Barton


Senior adviser, Money Empire

Nicholas Berry


Mortgage adviser, Loan Market

Laura Carter


Mortgage adviser, The Mortgage Girls

Troy Clayton


Home loan and insurance adviser, O'Hagan Home Loans & Insurances

Josh Graham


Adviser, Roost

April Hastilow


Senior mortgage adviser, MedCapital NZ Ltd t/a Become

Amanda Jordan


Mortgage adviser, Mortgage Supply Co

Blandon Leung


Director and senior adviser, Financial Services Complaints Ltd

Elyce Maxwell


Head mobile mortgage adviser, The Mortgage Girls Ltd

Satyan Mehra


Director and founder, iConsult Mortgage Brokerage

Sam Parsons


Mortgage adviser and co-director, Mortgage First NZ Ltd

Luke Roberts


Business development manager, Bluestone Mortgages NZ

Avneet Singh


Mortgage adviser, Nest Home Loans

Jen Taylor
Mortgage adviser, Mortgage Link
Marilize Visser
Mortgage adviser/business development manager, Squirrel Mortgages
Nominators were asked to provide a reason for their nomination, outline the nominee's future plans and career goals, and could also provide a 100–200-word recommendation from a brokerage head, manager or long-term referral partner.
The vast majority of nominees were mortgage advisers at local brokerages, though business development managers working for mainstream and non-bank lenders were also put forward. Ages ranged between 27 and 35, with an average age of 32. Approximately 40% of the nominees were female, while 60% were male.