Knowledge, expertise welcomed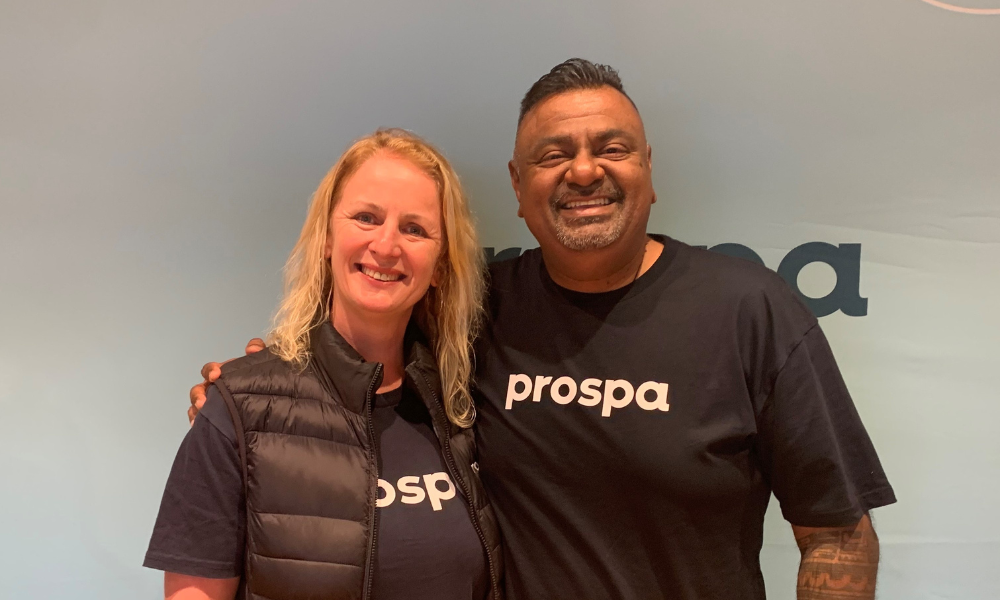 Small business lending specialist Prospa has welcomed a new business development manager to its growing team.
Jack Patel (pictured above right) joins Prospa from non-bank lender Liberty Financial, where he had held the same position for the past eight years. Patel has extensive knowledge of the small and medium sized business landscape that will be leveraged to support Prospa customers and advisers with business growth.
"I'm really excited to join the Prospa team at a time when the economy is beginning to bounce back after COVID-19 and small businesses are looking to grow again," Patel said. "I look forward to bringing my experience to the table and to work with such a passionate and talented team."
Read more: Prospa NZ loan originations up 16.8%
Patel said, alongside the wider Prospa team, in his new role he will be working with and supporting mortgage advisers who might be new to commercial lending.
"It will be my job to inform them about the range of flexible funding solutions available to their SME clients," he said. "Prospa has a range of tools and resources available to help guide brokers through conversations with their clients to ensure their customers are selecting the product that best suits their business and cash flow needs."
Prospa has experienced a high volume of growth after adding a further eight employees to its New Zealand team, bringing the total number of employees to 12. In FY22, Prospa's loan originations reached $131.8 million, a 57% increase on the previous financial year.
Read more: Prospa NZ boasts record-breaking quarter
Prospa managing director Adrienne Begbie (pictured above left) said the growth in the New Zealand operation reflected the demand for financing from the small business sector, which had traditionally struggled with securing lending.
"Prospa exists to fill this gap and we are seeing increased demand from the small business sector for financing – everything from supporting a marketing campaign to covering wages, as well as longer-term strategic borrowing," Begbie said. "We're delighted to be able to step in and support this burgeoning growth."
Begbie said the Prospa Group was thrilled after facilitating $3 billion in SME loans across New Zealand and Australia in FY22.
"We continue to see steady demand for funds from Kiwi small businesses," Begbie said. "It's regrettable that many small businesses are still finding it difficult to access funds through traditional lenders, but this affirms the need for alternative lenders like Prospa to support small businesses that are underserved by the market."
Begbie said with the borders reopened and Christmas trading season just around the corner, many small businesses would want to jump on opportunities for growth.
"Demand for funds is far from deceasing which is a positive sign for the months ahead," she said.