Buyers retract from market in droves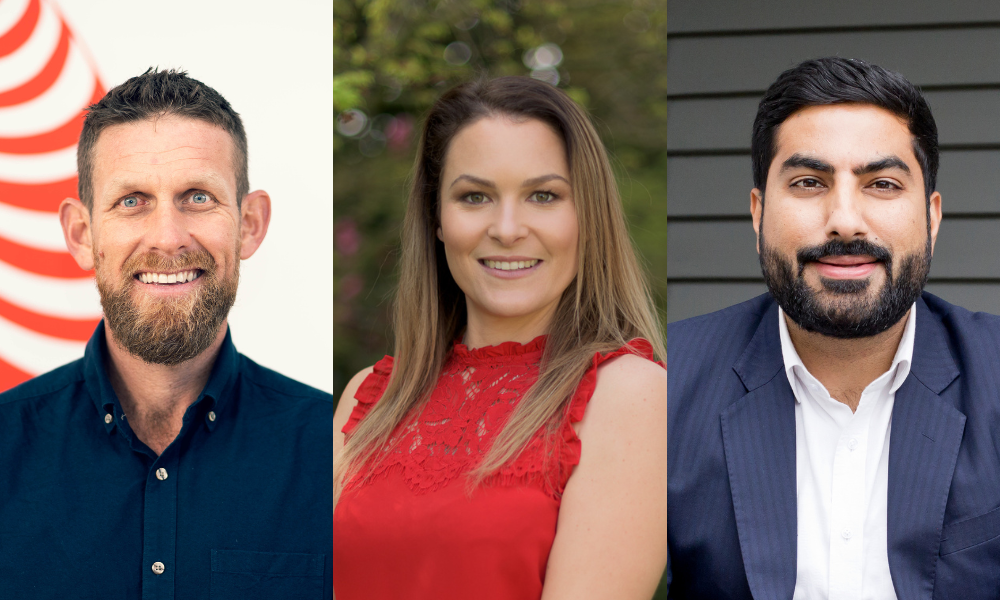 A new report has found New Zealand property prices fell 6% year-on-year in December, while buyer demand dropped 11%.
The latest Trade Me Property Price Index has revealed the average asking price for a house in New Zealand in December was $897,900, falling $58,200 in just 12 months.
Trade Me property sales director Gavin Lloyd (pictured above left) said December marked the second year-on-year drop Trade Me had seen in a row, with the average asking price falling 4% in November.
"Prior to that, the last price drop we saw was in March 2018 when the national average asking price fell by 1% when compared with the 12 months prior," Lloyd said.
"The Auckland and Wellington regions saw the largest price declines. In the capital, the average asking price dropped by 9% year-on-year for the second month in a row to $875,550, while in Auckland it fell by 8% to $1,149,450."
Lloyd said Hawke's Bay (-7%), Manawatū/Whanganui (-4%), Gisborne (-2%) and Bay of Plenty (-1%) also saw average asking prices drop during December 2022 when compared with December 2021.
"This was the first time on record prices have fallen in the Bay of Plenty region, with its average asking price now sitting at $936,850, a whopping $64,700 below its all-time high average asking price recorded in February 2022," Lloyd said.
"Despite the overall trend, not every region saw prices decrease last month. Northland was the real outlier with prices jumping by 11% in 12 months and the Taranaki region also saw significant growth with its average asking price up 9% year-on-year in December, while in Waikato prices jumped 3%."
Forecasting for the year ahead
Lloyd said further price drops were likely in 2023.
"As we come down from the sugar rush we experienced during the pandemic, 2023 is going to be a great time for those that have been wanting to enter the property market but have felt priced out over the last couple of years to look around and consider their options."
Lloyd said supply for property remained strong with more properties listed for sale last month than in any other December on record.
"Nationwide supply jumped 29% year-on-year, with the biggest increase seen in the Nelson/Tasman region (+91%) where it almost doubled in 12 months," he said.
"The Waikato (+61%), Marlborough (+56%) and Taranaki (+50%) regions all saw supply increase by at least half in December. In the main centres, supply increases were comparatively small, with the number of properties for sale up 19% year-on-year in the Wellington region and up 15% in the Auckland region."
Christchurch defying the odds
Christchurch mortgage adviser Elyce Peters (pictured above centre), one of NZ Adviser's Elite Women for 2022 said there was plenty of traction and lots of opportunity in the Garden City property market.
Learn more about these winners by clicking the links above, or see the rest of the list by reading the NZA Women Leaders in Mortgage in NZ special report.
"There are many good property deals to be had, with lots of first-home buyers looking and houses priced below $500,000 still considered hot real estate," Peters said.
"Many real estate agents are saying there are lots of people turning up at open for inspections and there are plenty of properties going to hit the market shortly.
"This is a positive sign because the market has certainly shifted from a seller's market to a buyer's market, which gives our clients the time to make good decisions, whereas a year ago, they would not have had this opportunity due to the competitiveness of buyers and lack of supply."
2023 will be a buyer's market
Loan Market Paramount managing director and chief adviser Nathan Miglani (pictured above right) said it was most certainly a buyer's market right now.
"Banks are hungry and fighting for new business, which is refreshing," Miglani said.
"Many are promoting 1% cashback offers which is great for our clients and by throwing this much cash to support new clients, provides a great incentive. There is so much opportunity for first home buyers in the current market because they have more choice.
"Thanks to the booming job market, everyone has had a wage rise in the last few years, which helps us as advisers get client approvals over the line and once high inflation is reigned in, it will get things back on track, which will be welcomed by many people."
Are you planning on making a property transaction in 2023? Tell us about it in the comments below.