A steep rise in interest rates has made mortgage payments unaffordable for many Kiwis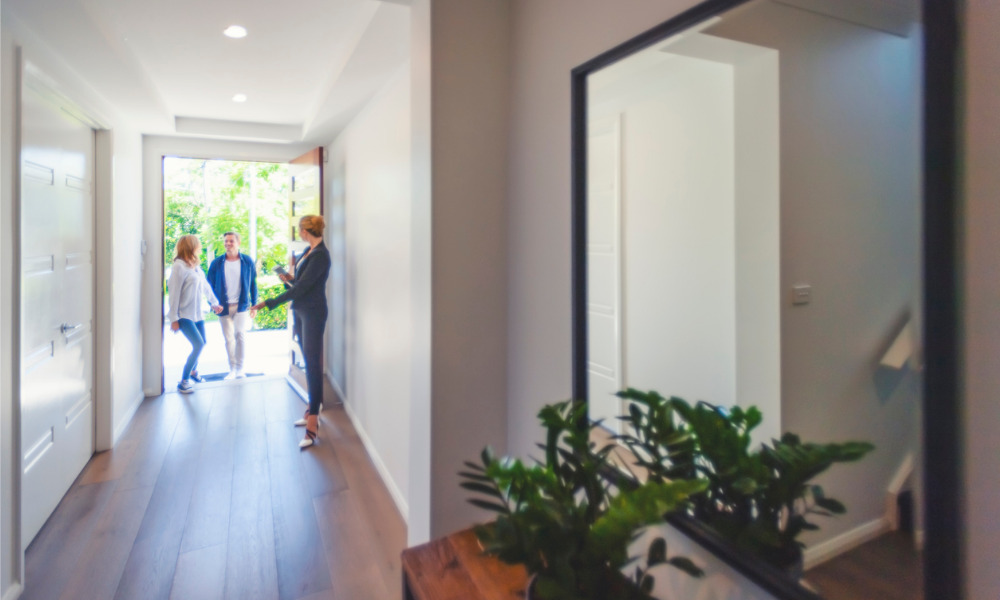 April brought a mix of good and bad news for hopeful first-home buyers, with house prices at the bottom end of the market falling in every region of the country, while steeply rising interest rates have made mortgage payments the most unaffordable they have ever been in the 18-year history of interest.co.nz's Home Loan Affordability Report.
Read more: NZ renters urged to assess home loan affordability now
The Real Estate Institute of New Zealand's national lower-quartile selling price dropped from $661,000 in March to $640,000 in April, and is now down by $30,000 since its peak at $670,000 in November last year.
April's lower-quartile price was lower compared to March in every region of New Zealand, with the decline now spreading to regions such as Canterbury, Waikato and Nelson/Marlborough, which were reporting rising lower-quartile prices up until last month, interest.co.nz reported.
Read next: ASB, Westpac predict biggest drop in house prices over next year
Otago experienced the biggest decline, with April's lower -quartile price at $505,000, a $75,000 drop compared to its peak of $580,000 in October. This was followed by Auckland, where the lower-quartile price was $900,000 in April, down $66,000 compared to its peak in November.
Other regions that saw a significant fall in their April lower-quartile prices from their recent peaks were Northland (down $60,000), Bay of Plenty ($47,000), Hawke's Bay ($40,000), Taranaki ($45,000), Manawatu/Whanganui ($60,870), and Nelson/Marlborough ($30,000).
These price falls could be seen as good news by potential first-home buyers as they would mean they would need to save less for a deposit and borrow less for a mortgage.
The amount required for a 20% deposit on a home purchased at the national lower-quartile price declined to $128,000 in April from its peak of $134,000 in November, a savings of $6,000. Meanwhile, the amount of debt buyers would need to take on for an 80% mortgage dropped from $536,000 to $512,000 over the same period, interest.co.nz said.
The bad news is that those savings have been overshadowed by steep rises in mortgage interest rates, which have pushed mortgage payments to levels that would likely be unaffordable for people on an average income.
The average of the two-year fixed mortgage rates charged by major banks lifted to 4.96% in April from 4.41% in March, and has almost doubled since it hit a record low of 2.52% in May last year. This means someone with an 80% mortgage on a home purchased at the national lower-quartile price would have to pay $631 a week in mortgage payments in April, up from around $611 the previous month, even though the amount borrowed would have been $24,000 lower in April.
In the 12 months to April, the mortgage payments on a home bought at the national lower-quartile price with an 80% mortgage would have surged from $432 a week to $631 a week, a 46% increase.
The Home Loan Affordability Report, which also tracks median pay rates for couples aged 25 to 29, said the after-tax pay for a couple both working full time would have seen a $35 rise a week over the 12 months to April. At the same time, mortgage payments on a home purchased at the national lower quartile price with an 80% mortgage would have grown by $199 a week.
"So, what the housing market has given to first home buyers in the form of lower prices, which result in smaller deposits and smaller mortgages, it is taking away in higher mortgage payments," interest.co.nz said. "First-home buyers appear unlikely to get any relief from that trend any time soon. That's because it is the rate at which interest rates are increasing rather than the amount they are increasing to that is unusual."