"People have to plan to take future interest rate rises in their stride," expert says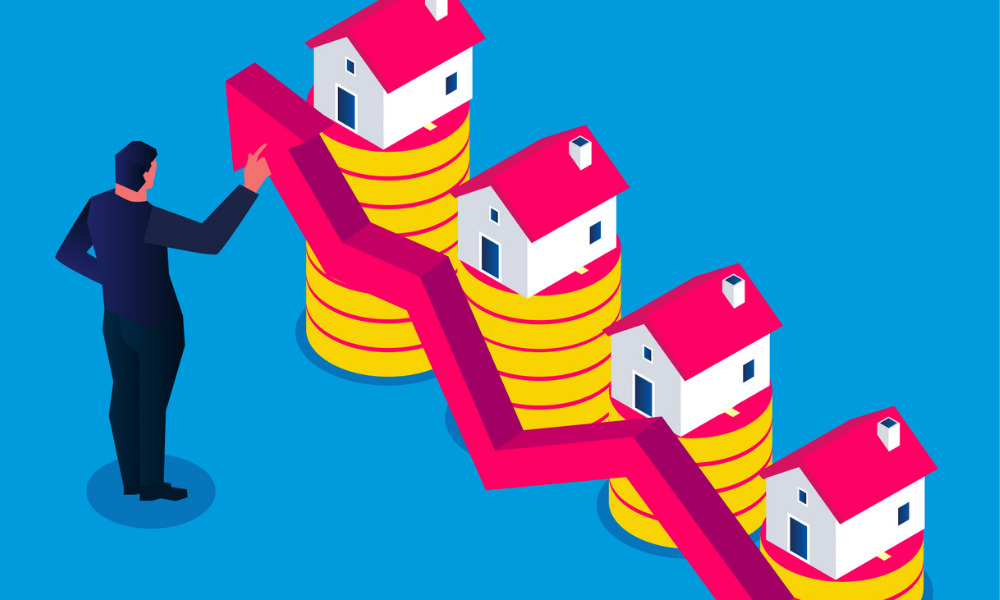 Days after Budget 2022 was announced, the Reserve Bank lifted the cash rate to 2%, putting another obstacle in front of home-buying hopefuls.
The OCR hike was in response to New Zealand's high-inflation economy as well as greater economic uncertainty overseas, with the Reserve Bank indicating that further increases are expected.
Read more: Reserve Bank of New Zealand lifts official cash rate
A higher OCR means higher interest rates for mortgages, and for house buyers, this proves to be another barrier to entry to the property market.
"What it actually means is people have to plan to take future interest rate rises in their stride," Andy Stewart, REINZ ambassador for Palmerston North, told Stuff. "I think it will put pressure on people, especially if you put that together with recent rates increases and the cost-of-living increases for essentials."
Stewart said there was still a downward trend in market prices, and that the recent budget would help home buyers into the market despite higher lending criteria. There would be pain for some, though, he warned.
Read next: Higher OCR will keep the pressure on the housing market – CoreLogic
"There will be some who go into negative equity, but hopefully it won't be too many," Stewart told Stuff. "My worry would be if we see people whose mortgage payments raise more than they budget for and that could result in more mortgagee sales. But hopefully we don't see too much of that."
RBNZ Governor Adrian Orr remained steadfast in his decision to lift the OCR, telling the Parliament's finance and expenditure select committee that "given the nature and scale of the economic shocks we have come through, I am positively surprised how well we have come through this activity."
David Klue, Property Brokers Palmerston North branch manager, said Palmerston North's market was still doing relatively well despite these factors.
"It's another challenge at the end of the day," Klue told Stuff. "If you're on the market, it's introduced another slowdown until we get a flat base again. The truth is we do get these blips in the market, so it really is a case of weighing up all the different factors because rents are also going up. So for many people, getting on the market is still the best bet long-term."
Current conditions have compounded the difficulties sellers have been facing since the start of the year: with fewer buyers in the market, houses stay on sale for much longer than they have in the past.
Encouraging those borderline buyers who were put off by high-OCR-driven rising interest rates will be the long-term challenge for the real estate industry, particularly if the OCR continues to rise as RBNZ had projected.
Buyer hesitancy during these uncertain times could also be mitigated by Labour's recent budget, which removed the price purchase cap for the First Home Grants and First Home Loans scheme.
With further OCR hikes tipped over the future, buyers, now more than ever, can't just plan for the mortgage repayments and interest rates they get given on day one. They have to plan for the increases, Stuff said.