He explains why in a submission to the banking market study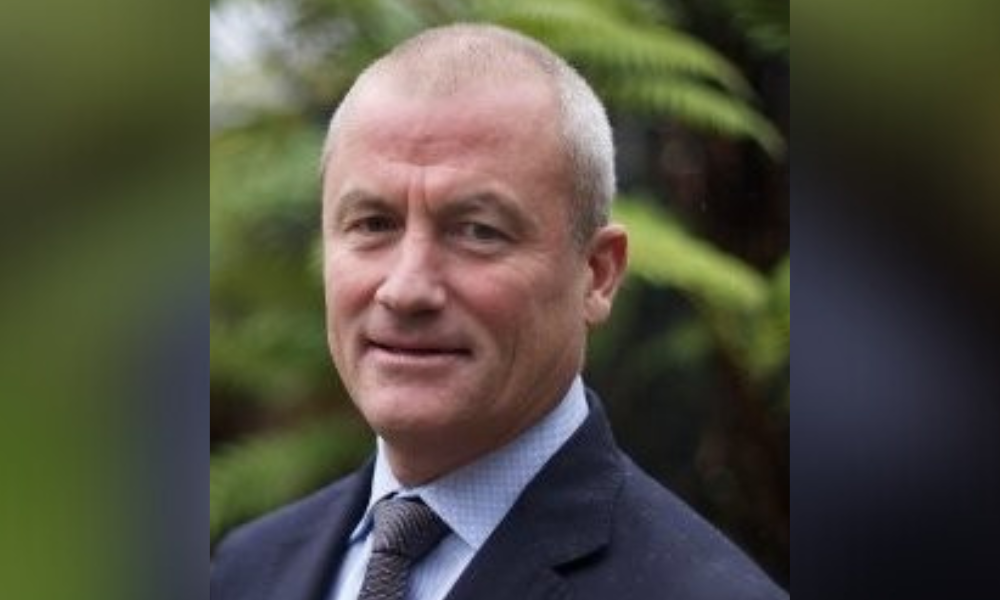 In a submission to the competition watchdog's market study into the banking industry, an anti-monopoly campaigner has called for the break-up of ANZ and ASB.
Tex Edwards (pictured above), founder of 2degrees, said the Commerce Commission should "be brave" and urged the government to split ANZ and ASB up to boost banking competition.
In a submission filed under the banner of Monopoly Watch NZ, Edwards claimed that excess margins paid to Australian-owned banks were costing the "average Kiwi household" between $450,000 and $1 million over their lifetimes, Stuff reported.
"Failed legislation in the 1980s and early '90s caused New Zealand savings banks to be sold for virtually nothing to Aussies. The results are haunting Kiwi regulators 30 years later," he wrote.
Edwards said that policy failure had been jacked up by the "Kiwi disease" of allowing mergers that restrict competition, including National Bank's takeover by ANZ in 2003.
He proposed that ANZ and ASB be split in two, with each half sold to "new owners who would deliver benefits to consumers."
Edwards singled out ASB and ANZ due to their "dominance in Auckland" and absolute level of profitability.
He said open banking making it easier for people to switch lenders was all talk.
"Without a transformational catalyst and real challenger banks, New Zealand will be stuck in the 1990s," Edwards said.
In June, the Commerce Commission was asked by the government to undertake a market study into the state of competition in the retail banking sector.
The move followed persistent complaints about the size of bank profits and a campaign by Edwards, who early this year released his own plan outlining how he thought the inquiry should be conducted.
In an issues paper released in August, the commission said that "indications of persistently high profitability" in the banking industry raised questions about the intensity of competition.
Edwards' claim regarding the $450,000-plus in losses from poor competition, was based on an assessment that the difference between the interest rates at which money were lent by banks and deposit rates was higher by around 150 basis points than "best practice" in Denmark, Stuff reported.
Monopoly Watch then assumed families would earn at least a 5% return from investing those claimed excess payments instead in KiwiSaver.
Slashing 150 basis points off interest-rate margins would be "ambitious but not silly," Edwards said.
Those in doubt of Monopoly Watch's claims, he said, should look at what investors thought of the big banks. He cited a S&P Global report that described the New Zealand banking industry as an "oligopoly dominated by four large banks" and ANZ, in particular, as having "a reasonable degree of pricing power."
"Don't listen to me, listen to the analysts. You've got these third-party verifications," Edwards said.
In response to Edwards' opinion, ANZ said, New Zealand had "a highly competitive market for personal banking services with banks and service providers of all sizes and ownership structures, including a government-owned bank," Stuff reported.
Use the comment section below to tell us how you felt about this.