Affordability unlikely to return to pre-COVID levels, economist says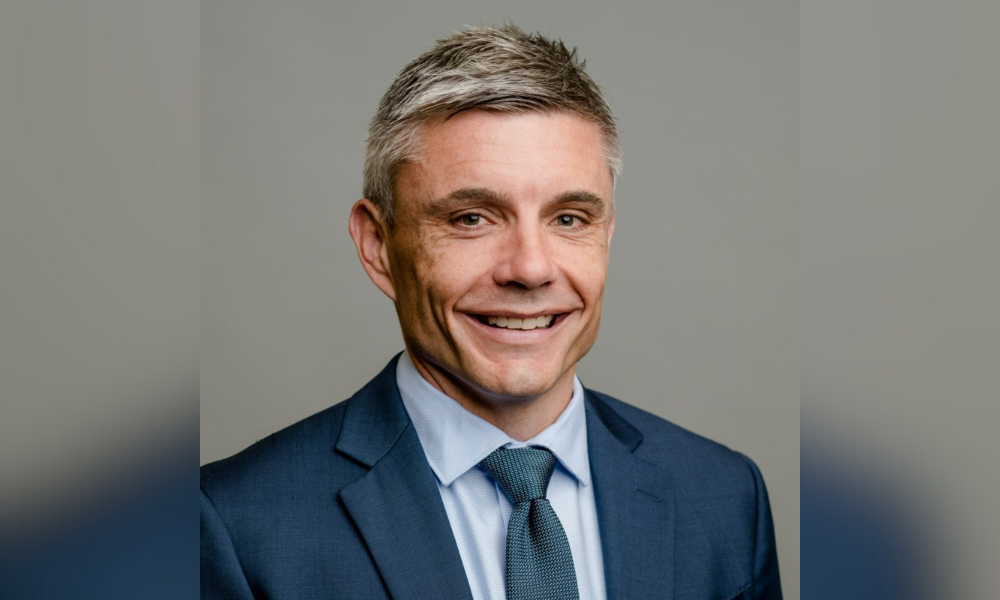 The New Zealand housing market is unlikely to see affordability returning to pre-COVID levels, according to BNZ's chief economist.
BNZ's Mike Jones (pictured above) said the bank had been expecting housing affordability to continue to improve this year but has revised its forecast because of prices increasing faster than expected.
National house prices stopped their decline in March, according to the monthly REINZ House Price Index (seasonally adjusted), and have increased over the past three months – a tentative uptrend Jones said will likely be sustained "in some shape or form."
"When housing momentum turns, it tends to stay turned," he said. "Back in early June, we forecast a 3% lift in house prices over the second half of this year, followed by a 7% lift through next year. We've seen nothing in the run of play since to throw us off this view."
BNZ's housing affordability index lifted by around 10% from "peak unaffordability" in December 2021 – that's 1.7 times average income compared to 1.9 times in December.
"Most of this reflects the fall in house prices over that time," Jones said. "Strong income growth has helped too, with higher debt servicing costs working in the other direction."
Auckland has recovered the largest affordability but remained the most unaffordable market overall. Canterbury saw little change due to an outperforming housing market while Otago has now become as unaffordable as Wellington.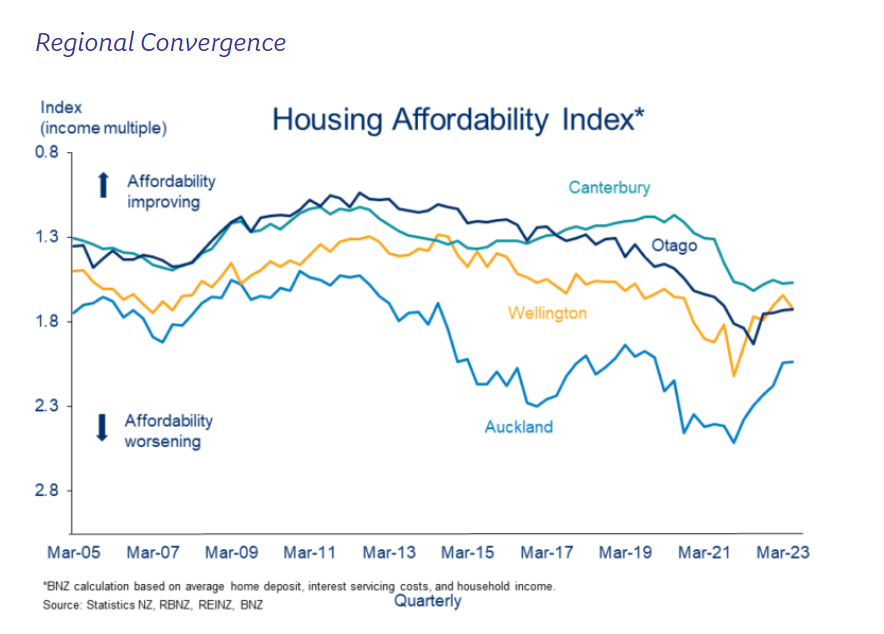 Jones said BNZ's previous assumption that housing affordability would stay on an improving trend has flattened, based on its projections for income growth, house prices, and mortgage rates.
"Stretched affordability will be a key factor limiting the extent of house price gains next year (we forecast a 7% lift)," he said. "Still-high mortgage rates and a slackening labour market are the other factors expected to keep a lid on things."
Jones said BNZ's expectations of "strong, but slowing, household income growth and some mortgage-rate relief are enough to hold back the higher house price tide over 2024, but 2025 is a different story and affordability starts to deteriorate again."
Use the comment section below to tell us how you felt about this.