Role covers strategic direction and advocacy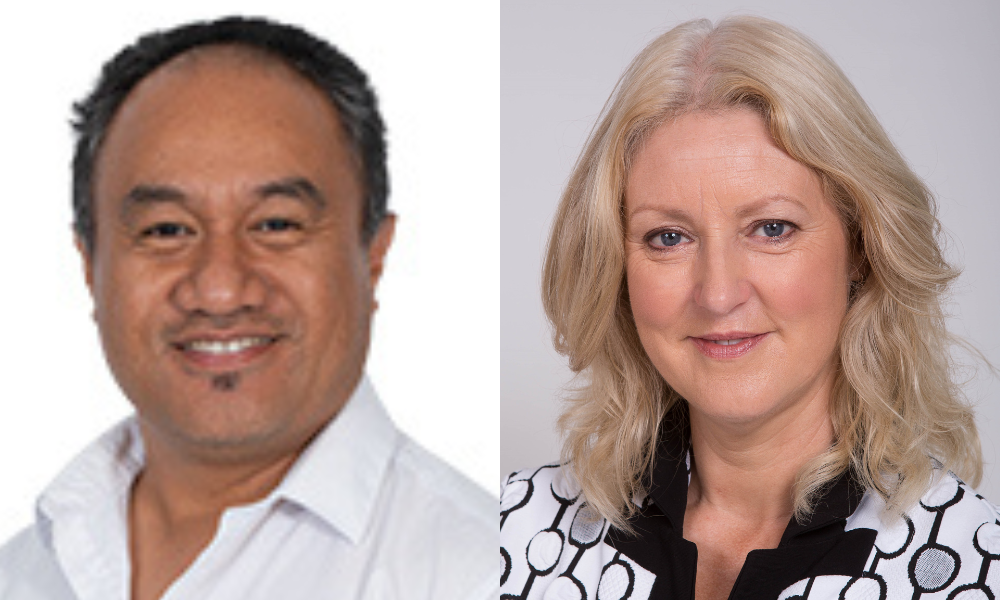 Financial Advice New Zealand has announced the appointment of a new director to its board.
Peter Fa'afiu (pictured above left) has been appointed as an independent member director, responsible for overall governance of the organisation. The Financial Advice New Zealand board is comprised of three independent directors and three member directors.
Fa'afiu has extensive governance experience across media, human rights, vocational training, community housing, sports administration, and education services, the industry body said.
The Financial Advice New Zealand board is responsible for setting the strategic direction of the organisation, in accordance with the Incorporated Societies Act. This involves a structure to support its members, providing advocacy, ensuring that standards are adhered to, and promoting financial advice amongst New Zealanders.
Commenting on his appointment, Fa'afiu said that he looked forward to using his skills on the Financial Advice NZ board, noting that his governance experience was gained within New Zealand and internationally.
"New Zealanders are facing some challenging financial decisions so a growing professional, respected, and trusted industry body for financial advisers is needed now more than ever," Fa'afiu said.
Financial Advice New Zealand board chair Heather Roy (pictured above right) welcomed Fa'afiu to the board, acknowledging that he brought a range of skills to the organisation.
These include strategy implementation, stakeholder engagement, mana whenua/iwi/mataawaka engagement, strategic communications, and media management, she said.
"As an independent director, Fa'afiu brings a skillset outside of the financial advice area, including links to the Pacific and Māori communities," Roy said.
Fa'afiu assumed the role of independent member director on May 1, for a period of three years. He replaces David Kneebone, whose term had expired.
"The board thanks David Kneebone for this contribution to Financial Advice New Zealand and the input he provided from a consumer advocacy perspective," Roy said.
The Financial Advice New Zealand (FANZ) is the professional body for the financial advice industry, with a key role to support financial advisers. Its CEO, Katrina Shanks, is a qualified financial adviser.
The organisation currently has about 1,500 members, comprised of those providing financial advice, mortgage advice and insurances.