Inflation/cost-of-living also in the ranking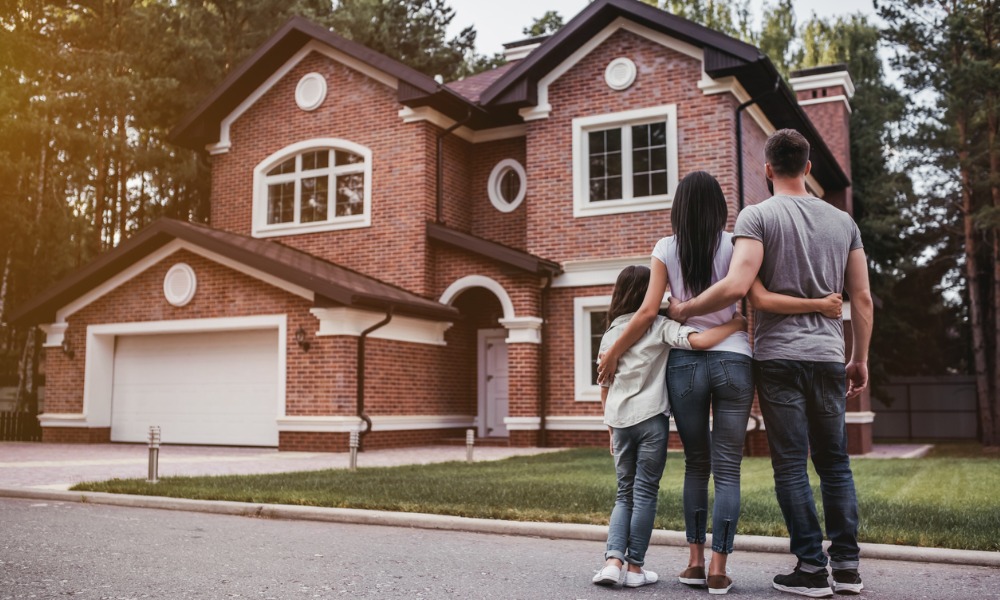 Housing/cost of housing is a key concern for many New Zealanders, ranking third in the Ipsos New Zealand Issue Monitor.
Ipsos New Zealand Issue Monitor polled 1,148 New Zealanders aged 18 and older to find out what Kiwis are concerned about, who is worried about what, and which political parties are seen to be best able to improve these matters, ahead of the October election.
The report showed that housing/cost of housing has remained the third-most important issue in New Zealand, with Kiwis aged 18 to 34 significantly more concerned about the issue (40%), while those aged 65+ were significantly less likely to mention housing/cost of pricing as an issue (23%).
Inflation/cost-of-living continued to be the number one issue for New Zealanders by a wide margin, selected by 62% of the respondents, just 1% shy of the 63% figure recorded in Ipsos' previous report, in May. Significantly more concerned about inflation/cost-of-living were New Zealanders aged under 50 (67%).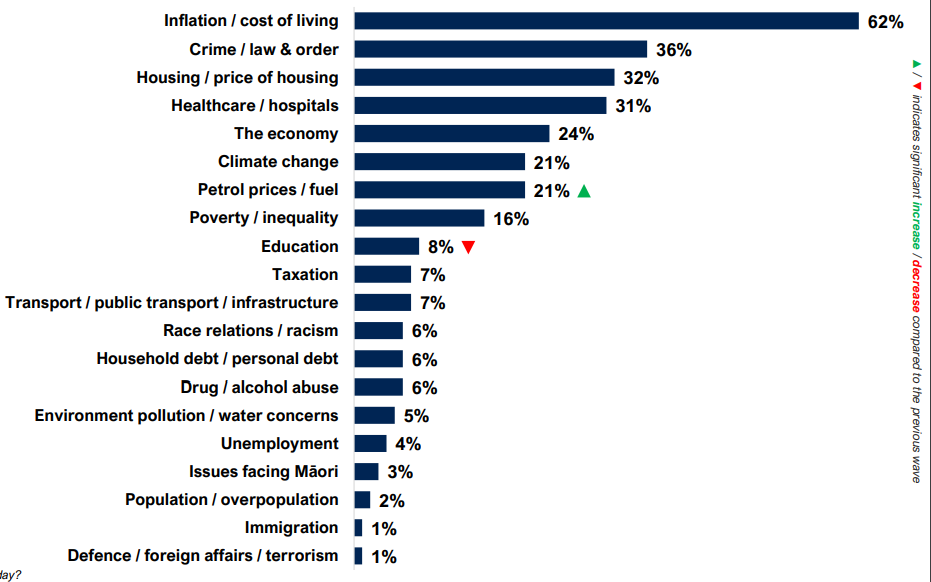 In third place of the most important issues facing New Zealand was crime/law and order, at 36%. Completing the top-five were healthcare and hospitals (31%) and the economy (24%).
When asked which political party New Zealanders believe is most capable of managing the top-five issues, National was picked by the majority of the respondents. In fact, National was perceived as the most capable to tackle 14 of the nation's top-20 issues, while Labour was seen to be best placed to tackle just two.