'Opportunity lender' discusses current trends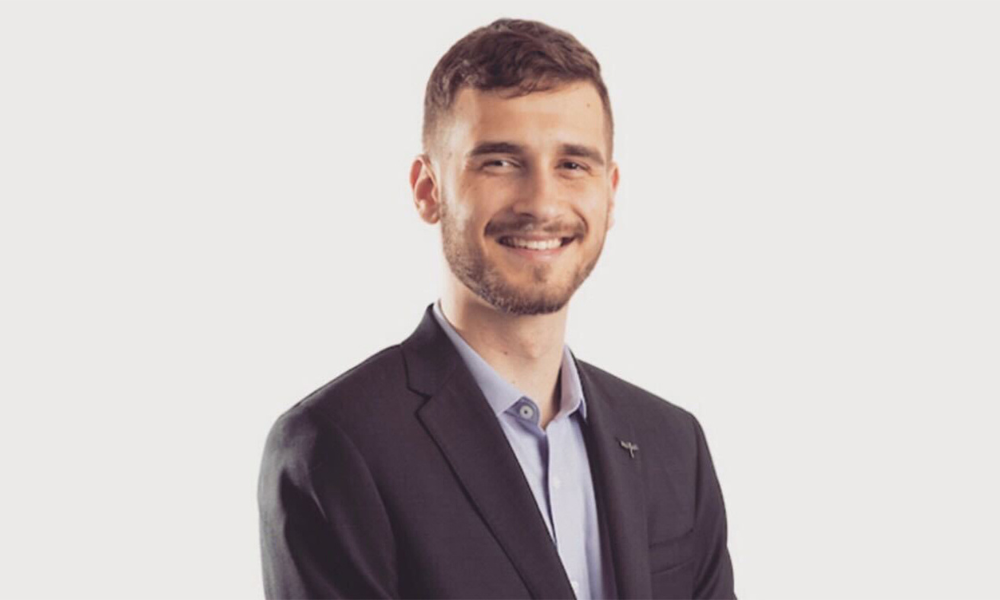 New Zealand's small businesses are increasingly requiring funding to remain competitive in the current economic climate, a non-bank lender says.
Formed in 2019, Bizcap provides fast, hassle-free working capital loans for small businesses, funded into their accounts within three hours. It provides unsecured, low-doc lending up to $500,000 and secured lending up to $2 million (lending above this level is on a case-by-case basis).
Bizcap senior business development manager Ziggy Munz (pictured above) said the non-bank lender had carved out a niche in the small business market in New Zealand, and the company was undergoing rapid growth.
There are around 546,000 small businesses in New Zealand, representing 97% of all companies, MBIE data shows. Over the last three years, Bizcap has helped over 15,000 small businesses across Australasia with their funding needs, Munz said.
At a time when traditional lenders are tightening their lending policies, SME owners are finding it hard to get the finance they seek – this is where Bizcap's open-minded approach to lending makes it a great choice for business owners, the company said.
Bizcap lends to businesses with defaults or judgments from past hardships and those that have been declined by other lenders and businesses with poor credit scores. The lender has no minimum credit score requirements.
"The cost to compete is going up … we are finding that more businesses need that extra line of credit just to survive," Munz said.
Bizcap chief revenue officer Rebecca del Rio said: "We believe that New Zealand small businesses should have access to the capital they need to grow, and they shouldn't be limited by antiquated methods of loan approvals. We have seen upwards of 200% year-on-year growth in loan applications and have experienced similar uplift in the diversification of where these applications are coming from. We love partnering with new financial advisers and have a team on the ground to support – it's a great time to partner with Bizcap."
The COVID-19 recovery, frequently referred to as the 'post-pandemic bounce-back", is an opportunity for businesses to rebuild and expand, following a lengthy period of restrictions.
At the same time, high inflation (6.7% in the year to March) is pushing up input costs, with a tight labour market and the cost of labour presenting an ongoing challenge for SMEs.
Munz said that many businesses were forced to pay higher wages to attract and retain quality staff. Amid these rising costs and the recessionary environment, businesses were increasingly wanting a financial buffer to help them ride out the current cycle, he said.
"It's helpful to have that financial cushioning, and that's what we provide," Munz said.
Bizcap is privately backed and prides itself on being the "most open-minded lender in Australasia".
Without the red tape of mainstream lenders, Bizcap does not follow a traditional rule book and won't automatically disregard an applicant if their credit score is tarnished.
"We look at their cash flow position and we lend accordingly," Munz said. "Our terms are shorter than traditional banks – mainly three to eight months – however, our ability to turn around funding solutions is rapid, we can do so within the day," Munz said.
"These quick turnaround times allow business owners to seize an opportunity and grow their business."
Without a one-size-fits all approach, Munz said that Bizcap catered to businesses looking for a "hassle-free" approach to lending.
A "factor rate" (fixed cost to borrow funds) applies to the funds and the non-bank offers generous early payment discounts for customers who require the funds for a short period of time.
Amid a period of rapidly rising interest rates, where mainstream banks were tightening their credit policies, Munz said that a great opportunity existed for mortgage advisers to diversify into commercial lending, to help service the needs of the many SMEs across New Zealand's economy.
Competitive commission rates are available for both new deals and refinance. Munz said Bizcap took a relationship-building approach when servicing its clients and partners' needs.
"The demand is there and we're growing at a steady pace … we'd love to take our partners on that journey," Munz said.
As a partner, Bizcap said it provided the transparency advisers needed to be comfortable when referring or submitting a client's application.
"They have the technology, process and systems in place to deliver the fastest turnarounds in the industry, empowering advisers to provide hassle-free solutions to their SME clients," Munz said.
What lending needs are you seeing among small businesses in New Zealand? Share your thoughts in the comments section below.