Posting billions in volume is old hat to this executive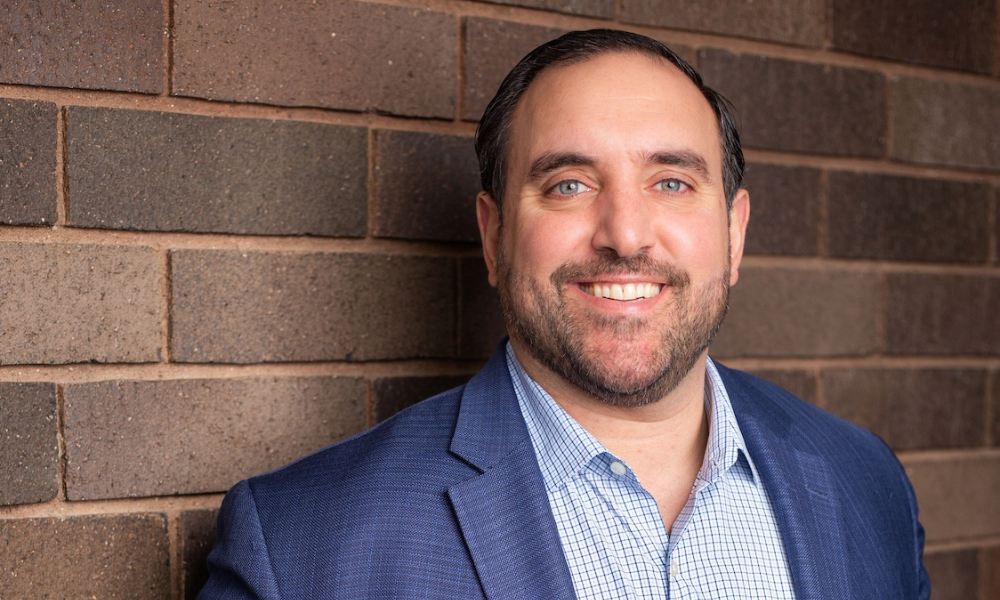 Shant Banosian's early years in the mortgage industry were something of a trial by fire, entering the realm just as the Great Recession was brewing. Today, he blazes a record-breaking trail as the nation's No. 1 mortgage banker – the $2 billion man, one might say, given his posted volume last year.
He began his career with a three-year stint at Champion Mortgage, a division of Key Bank, before moving on to Superior Mortgage. By 2012, Guaranteed Rate Inc. purchased the assets of Superior Mortgage and welcomed its 300-plus employees as part of the deal.
"I've only really worked at two companies really," Banosian (pictured) remarked during a telephone interview with Mortgage Professional America. He had joined Superior Mortgage in 2008 – the year of the Great Recession that would yield his trial by fire. He looked back at the experience and the lessons it yielded.
Gaining market share in tough times
"It was obviously a very, very challenging at the time," he said. "However, in hindsight it was the best thing that ever happened to me because it really allowed me to flourish and focus at a time where everybody else was focused on how hard it was. I was just focused on building a business and building a brand and building a network."
Like his counterparts who went through that period, professionally surviving that era is something of a badge of honor: "What it allowed me to do was establish myself at a very difficult time and build this reputation at a very opportune time," he said. "A lot of times, the most challenging times are the greatest opportunities and that certainly is what that was for me. It gave me credibility because I stepped up, showed up during a hard time."
From the detritus of the Great Recession, he was able to capitalize as the mortgage landscape came back to life: "When things got really busy the next couple of years, I had been there and had done a good job and was able to capitalize on a market that was constantly moving."
Just as his mettle was tested then, today's difficult market – what with affordability issues, inflation, higher mortgage and interest rates – is challenging the grit of many industry practitioners.
"Even now in 2023, we're seeing originators getting out of the business, real estate professionals getting out of the business. The ones that show up right now – similar to what happened in 2008 – have a massive opportunity to grab market share and be a leader in the industry. That's what I'm focused on right now, similar to what I was doing in 2008."
One heck of a pudding
The proof, they say, is in the pudding. And what a pudding: Banosian posted just shy of $1 billion in residential mortgage volume in 2021, and $2.2 billion last year. Calculating last year's volume to the mix, his career volume now tops $7 billion in funded loans.
How does he achieve such a stellar performance year after year? "I'm very passionate about what I do," he said. "Obviously, I'm a hard worker and I surround myself with really amazing team members and also partners. In order to have success, it's impossible to do it on your own," he noted. "I wouldn't be able to do it if I didn't build a team that is aligned with my vision and then work with really amazing real estate professionals and vendors. It's a total team effort."
One key piston to his internal drive is less tangible. "And I love working hard with my clients," he added. "I truly enjoy participating in the American Dream of homeownership. Interest rates have gone up, so now more than ever it's more challenging. Home prices have gone up, interest rates have gone up, so affordability is more challenging, and the market is more competitive. So where I step up is I help them [clients] navigate and create affordability by being strategic with our solutions. And I also help my clients win the offer based on our product offerings and our value proposition. In a challenging market, our clients actually need us more than they've ever needed us."
That stance may explain why Banosian is the $2 billion man.
Want to make your inbox flourish with mortgage-focused news content? Get exclusive interviews, breaking news, industry events in your inbox, and always be the first to know by subscribing to our FREE daily newsletter.