It was not a walk in the park...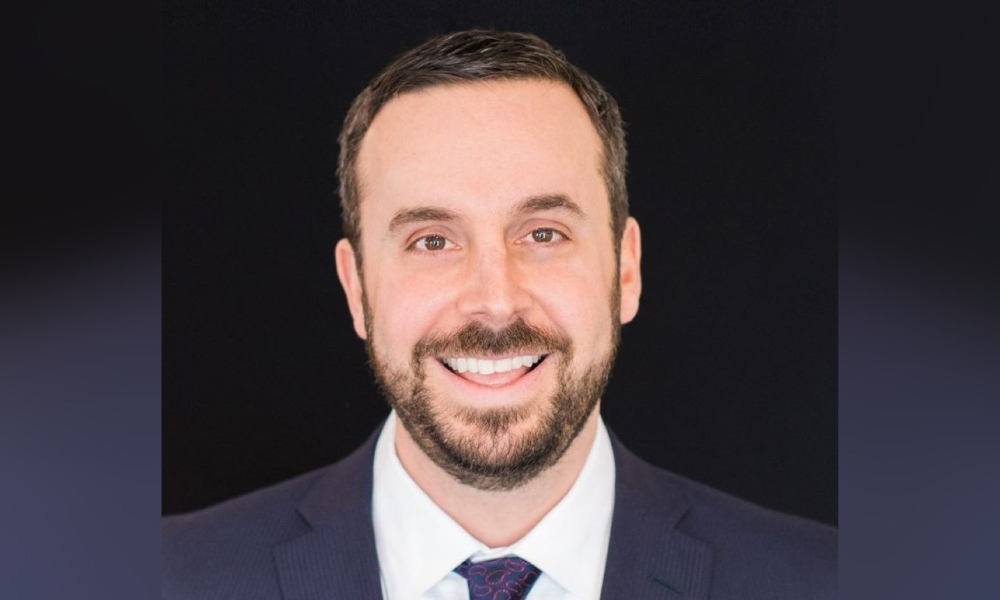 When Andrew Marquis (pictured) graduated from college in 2003, the job market was challenging to say the least. Now, as regional VP at CrossCountry Mortgage, he said that while a lot of jobs around insurance and finance were on the table - the numbers didn't quite add up.
"To be honest, the salaries and the entry points were just incredibly low," Marquis said. Compounding this was the high cost-of-living in Boston, meaning making ends meet was no easy feat. However, he had an ace up his sleeve.
"I came out of the University of Massachusetts with a finance degree, so I've always been really strong with numbers," explained Marquis. "I'm also good with people, at communicating - at being able to teach them and educate them."
And so, when an opportunity in the mortgage industry came knocking via a colleague, Marquis took it. However, it was no walk in the park.
"It was like trial by fire," he said. "The first six months for me were really challenging because it was all about having to call 200 people a day on a dialler system - cold calling."
Almost everyone he reached out to swiftly rejected his advances – and even when someone was interested Marquis didn't know how to respond. Nevertheless, perseverance proved to be the key.
"I think the sort of 'boot camp' I went through for six months meant that at the end of it everything clicked for me," he said. "Having gone through that has made me a lot stronger. For instance, when we have these turbulent markets - like the one we're dealing with right now - my team's numbers tend to go up. We don't stand out as much in other periods, but we stand out more in this kind of environment."
Now, at CrossCountry, Marquis is particularly proud of his team's ability to leverage their existing products.
"We have a lot of products that we actually lend on," he said. "So we have CCM portfolio products that will do a DSCR a bank statement loan. We've also have a Near Miss program – this is designed for clients who might have been self-employed for six months, so they don't have that typical one or two years self-employment record - we're actually able to get them a loan now.
"Granted, those rates might be a bit higher, however we do get them in the house. And after six to 12 months the client can refinance. At CrossCountry, I really think we have a lot of products here that I'm not sure other lenders either have access to or maybe understand how to originate that loan."
Looking to the future, for Marquis he firmly believes that lenders need to carefully navigate the complexities of the ongoing challenging environment.
"Rates are high, house prices are high and inventory is dramatically low," he said. And this intertwined challenge is affecting the purchasing power of potential homeowners.
"When we're seeing that rates go from 3% to 7%, and house prices have not changed, those payments are a lot higher," he said. But it's not all doom and gloom.
"I think that our volume again against our peers this year has been really good," he said. "It does look like rates will eventually go lower."
Although Marquis believes this drop will be gradual, this shift will open doors to potential refinancing business opportunities. However, with the eventual descent of rates, he anticipates more buyers flooding the market.
"I still think in Boston we don't have enough inventory," he said. "We have to offer pre-commitments, we have to offer waiver of contingencies, mortgage inspections. The more borrowers we serve, the more referral partners we serve, the more we add to the mix - it creates that snowball effect for the future."