He saw the dark underbelly of the mortgage business and took a different path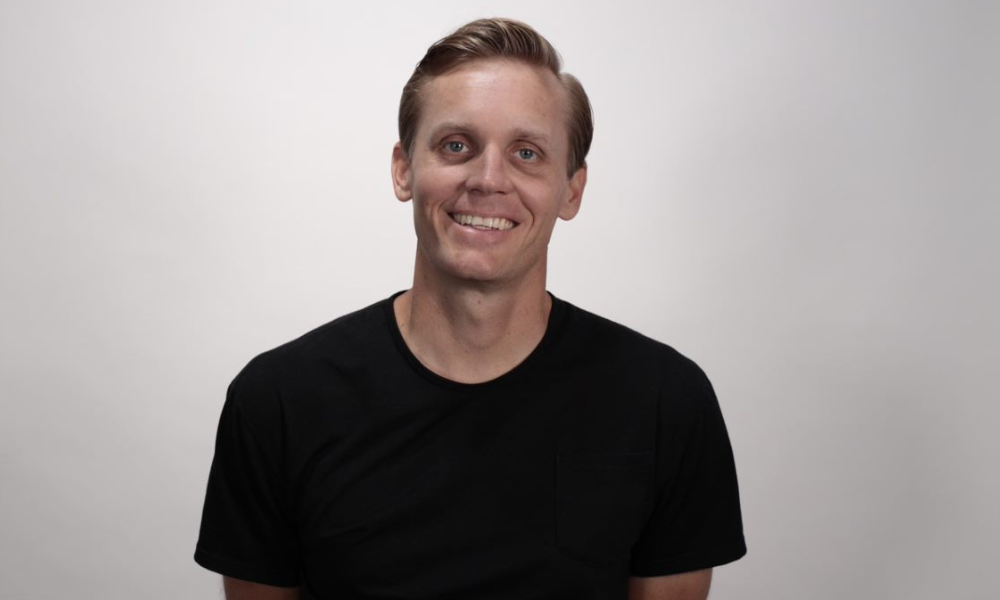 Grant Botma (pictured), founder of Arizona-based Stewardship, has been in the financial industry since the age of 15. While first jobs ultimately prove inconsequential to many careers, it was his early work that would impact him in profound ways and continue to influence the way he conducts business.
The lessons learned from those salad years were to eschew tactics motivated by pure profit motive in favor of those suffused with empathy and even fellowship.
"I got into the industry because I was working as a credit card collector," Botma told Mortgage Professional America during a telephone interview. "I actually got in as a credit card collector when I was 15 years old. I had success as a collector because I did things different than the way the company I was working for trained me. They trained me to put fear into the hearts of people who were past due, and with that fear try to get payments over the phone."
Botma was self-aware enough to know he lacked the wherewithal to instill fear: "As a little kid working with adults, I had a very high-pitched voice," he said. "I was, at the time, five foot, three inches tall and weighed less than 100 pounds. The idea of putting fear into these people's hearts to pay me didn't make sense to me."
Clearly, intimidation tactics were out. Botma opted to take a different path: "I didn't have anything else to lose because I was just a high school kid," he reasoned. "I decided to do things differently, and my approach was I assumed if they were past due on a credit card something happened in their lives. They either forgot or something was going on.
"When I'd called these people, I'd never ask for a payment. I just would ask what happened, take notes and the next time I'd call them I'd look at my notes and say hey, how is your leg doing? How's the injury? Is grandma feeling better? Have you found that job yet? How did the job interview go? I built a relationship with these folks."
Back at school, his phone would soon blow up. "What would happen over a period of time when I was in school is that my phone would ring and the people who were on my team would have to take my calls and they were getting payments."
Read more: Mortgage originators continue to face strong headwinds
Debtors remembered Botma's kindness and put him ahead of more strident creditors. "when they got money, they wanted to not pay back the guy who was a jerk to them, but someone who was nice. It allowed me to break all kinds of records as a credit card collector."
Three years later, he was traveling to California with peers at a church youth group – already on his own, with an apartment and car from his credit card collection earnings. The youth leader and he performed a mock collection during the trip, with Botma re-enacting his techniques. "Everybody thought it was hilarious, and we all laughed," he recalled.
That youth leader turned out to be the owner of a small mortgage brokerage firm. "He recruited me to come work for him based on the approach I had with the credit card collection," Botma recalled. "He loved that relational approach and appreciated my phone demeanor. I got hired just after 9/11 before interest rates and the subprime stuff went crazy."
Yet it was during this time he witnessed the uglier side of the business. "A lot of the people I was working with were doing what they were taught, and what they were taught was to look into the eyes of the customer and try to make as much money from them as possible," he said. "I didn't like that. I hated that. What I saw in the industry as a whole, and even among my co-workers, was they were putting people in really bad mortgages, and it wasn't the best for them. There were other mortgage options that were better, but they didn't pay enough of a commission.
"So, in order to stay friends with that lender, account executive, or make a really good commission, they would put the customer in a loan that wasn't ideal and then what would happen was, in a year or two later, the customer would come back and they would have to do a refinancing because they couldn't afford the payments anymore, they were in the midst of a divorce, or something terrible was happening financially in their lives. Not to say the bad mortgage caused that, but that bad mortgage sure didn't help. When I was watching this happen, my stomach would churn. It didn't sit well with me."
Like finding a different way to collect credit card debt, he had another epiphany: "I thought to myself, there's a better way of doing this." He put his thoughts on paper in a business plan drawn up for one of his entrepreneurial classes before approaching his boss with the novel ideas. "He responded with 'that would be awesome if business could be done that way, but if I did business this way, I wouldn't make any money. So I can't do that.' In my arrogance and pride as a recent college graduate, I said I'm going to do it. He did great, gave me his blessing and pointed me in the right direction to open my own mortgage company."
Almost as if to test his mettle, his decision to open his own mortgage firm was made right as the first inklings of what would be known as the Great Recession emerged. "The writing was on the wall," he recalled. "I had people I knew that I loved and trusted pleading with me not to start a mortgage company right now. But I felt very strongly about a way of serving people that I thought it was important."
He's never looked back. "My mortgage company is set up really differently," he said. "We put a cap on the amount of money we can make per each transaction. So on a mortgage, instead of trying to sell somebody a higher rate than they deserve – to try to earn as much commission behind the scenes as possible – we put a cap on our income and should the customer choose a higher rate or should we receive higher commission from the lender, we give that commission back to the customer at closing to help make their costs lower or help pay for other things. We've kind of peeled back the curtain of what really happens in a transaction."
That inside-the-ballpark presentation includes showing clients their options on a television screen. "We show them behind the scenes of the pricing at each lender's website. So they see what rates they qualify for and they choose what rate works for them. And because of the cap we have on the commission we get on each transaction, we're also able to provide folks with a gigantic financial benefit."
While his methods may seem counterintuitive, the tactics have paid off: "Doing business the right way, and that is being genuinely customer-centric in every way shape or form. And genuinely doing what's best for the customer every time. The key word we focus on is the word 'fiduciary'. We work for the client, we don't work for our own commission. I believe if you genuinely are a great fiduciary and do what's best for the client – even if you make less money – and do that over and over, you will thrive and continue to grow, and that's what we've been able to do."
That growth has been chronicled in the Inc. 5000 Fastest-Growing Companies in America two years in a row along with a bevy of accolades – among them the Top 35 Entrepreneurs Under the Age of 33, and broker of the year recognition. Along the way, Botma authored a book expounding on his ideas titled "The Problem Isn't Their Paycheck: How to Attract Top Talent and Build a Thriving Company Culture."
He credits his ethics and work ethic to his Christian faith and having worked at an Arizona dairy farm during his formative years. Oh, and that mortgage firm where he first witnessed the dark underbelly of the business? It's long been shuttered. "Despite all that craziness that happened, my business has grown every single year. And that company that I had worked for had to close their doors."
Amen to all that.