HSBC mortgage consultant's bilingual edge gave him access to an international clientele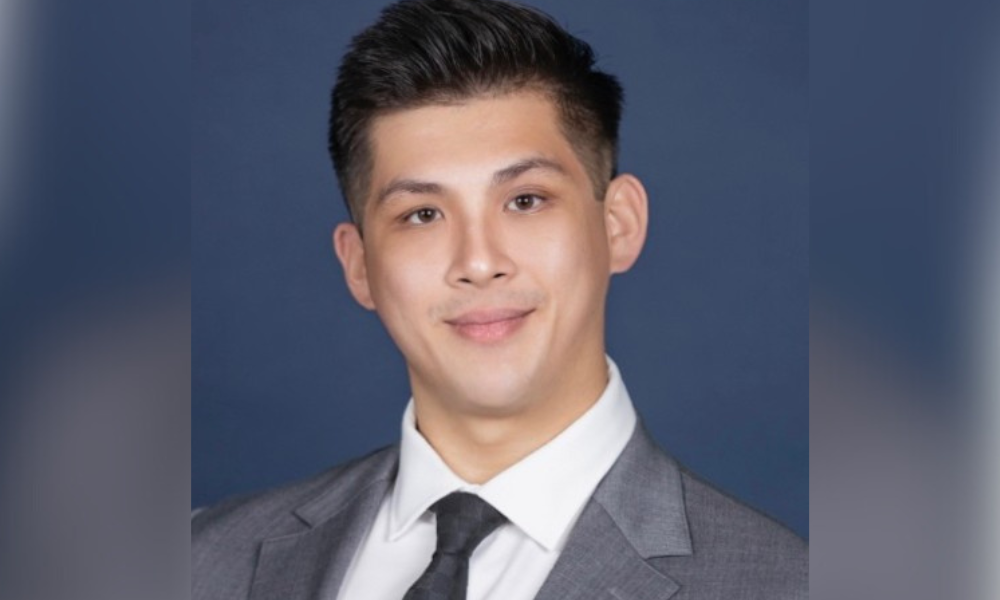 Roger Pei's path in luxury real estate is about more than just selling high-end homes. It's about connecting his deep Chinese roots with the bustling luxury market of San Francisco's Bay Area.
After graduating from the University of Iowa in 2015 with a degree in entrepreneurial financial studies and a minor in Chinese, Pei (pictured) found himself at a crossroads. Despite interning at several Fortune 500 companies during his college years, the right fit eluded him.
"So my dad suggested to me one day, like, 'Hey, things aren't working out for you in Chicago. Why don't you try moving to the Bay Area, see if it works out great? If it doesn't, I'll buy you a ticket home,'" Pei shared. "So essentially, my journey started because my dad jokingly bought me a one-way ticket to San Francisco and gave me $3,000 for rent to see if I could sink or swim."
San Francisco, with its vibrant mix of Ivy League graduates and Silicon Valley innovators, proved a tough nut to crack. But as fate would have it, a chance encounter at a concert – which Pei attended thanks to winning free tickets from a Twitter contest – led him to his first role in the industry: telemarketing for a mortgage broker specializing in reverse mortgages.
"That's how I got my foot in the door in the industry as a telemarketer," Pei told MPA. "I worked there for about a year. My boss sponsored my mortgage license, and I went to Bank of America afterward, which was a really good training workshop for me, essentially to fast-track and learn everything.
Pei's fluency in Chinese opened doors, first at Bank of America and then at another big bank.
Read next: Asian loan officer embodies diversity ideals
"I just happened to be able to speak Chinese and fill their role at the time," he recalled. "After one year at Bank of America, another lucky event struck me. Someone from HSBC messaged me on my birthday, saying, 'Hey, we have an open spot for someone looking to take their career to the next level. Would you be interested? That interview process was fairly lengthy, about three months, and by July 2018, I had a job at HSBC.
"I definitely feel I met the right people at the right time. The timing was impeccable. If I had time to do anything differently, I would not be where I am today."
Growing up, Pei spent his summers in Shanghai, and the iconic HSBC logo was a familiar sight. But it wasn't just the bank's strong presence in Hong Kong and Shanghai that drew him in; it was the opportunity to serve an international clientele, leveraging his bilingual skills, that truly resonated with him.
"I could leverage my bilingual capabilities, and, ultimately, I would have access to an international clientele base that a traditional American bank would not know about," Pei said. "I can read and write Chinese, and that's a huge advantage for me in the Bay Area because there's a very large Chinese population. I think that's sort of what sets me apart from many of my peers, and that's what has helped me get ahead in my career."
With HSBC's boutique private bank setup, Pei leads a dedicated team focusing on affluent, high-net-worth international clients.
"So that's sort of my focus as of the past three years," he said. "What we're aiming for at HSBC is a niche boutique private bank setup. You can think of your Morgan Stanley, Goldman Sachs, and JP Morgan, but much more nimble and much more condensed in size as well. Essentially, you can think of my role as a producing sales manager. I'm overseeing the whole process from start to finish as the quarterback of the whole transaction. I'm also responsible for branding HSBC in the Northern California area so people are aware of what we do and what sort of financial services we can offer."
The current economic landscape, marked by a 22-year high-interest rate and inverted interest rate yields, doesn't deter Pei. He remains optimistic and committed to serving his community.
A proud member of the Asian Real Estate Association, Pei is passionate about creating an equitable society where immigrants and newcomers have equal opportunities to benefit from homeownership in America. Pei believes in the American dream and is committed to educating potential homeowners about the resources available to them.
"Homeownership education is one of my biggest privileges to help people who don't own a home yet and to show them how this can potentially impact their life," he said. "At the end of the day, having a roof over your head is one of the most essential basic human needs."
Stay updated with the freshest mortgage news.s Get exclusive interviews, breaking news, and industry events in your inbox, and always be the first to know by subscribing to our FREE daily newsletter.