This inaugural event promises originators tangible tools to boost business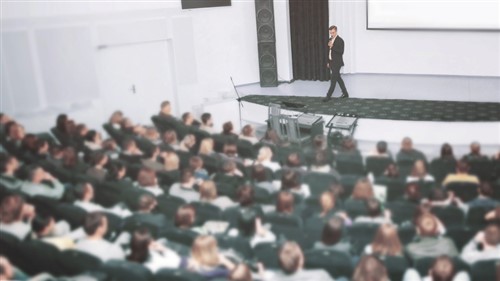 Tired of being sold products, services, and memberships? Looking for an event that can actually provide tangible tools for business building this year?
The inaugural Power Originator Summit is that event.
Organized by Mortgage Professional America, the Power Originator Summit has a unique combination of conference, awards, panels, and expo that also gives attendees a chance to hear firsthand from the industry's top originators, all with the goal of getting originators more business in 2019 and beyond.
A highlight of the summit will be the Power Originator Awards for the titles of Woman of the Year, Best New Technology, Young Gun of the Year, and Originator of the Year. Nominations are currently open, and the winners will be announced throughout the event.
Apart from the awards, the Summit will include: a keynote address by Shawn Moon, co-author of Fierce Loyalty: Cracking the Code to Customer Devotion, and senior consultant at FranklinCovey; a conversation with some of the top originators in the country, including Shant Banosian and Ben Anderson; and sessions on the growth of independent brokers in 2019, fix and flip and investor loans, ways to fill the pipeline with ready-to-act leads, unique programs, and non-prime loans.
Whether it's learning how to get in front of potential borrowers, ways to build client loyalty, methods that edge out the competition, or new marketing strategies to fill the pipeline, the Power Originator Summit is the ultimate event for inspiring and equipping mortgage originators to fine-tune their business techniques and up their origination game up a notch while everyone else is struggling to hold on to market share.
Held in Anaheim, California, the Summit proves to be a standout in the sea of workshops, conferences, and networking events that take place across the country in 2019. Get tips and strategies from the best in the industry at the Power Originator Summit. Register today!