As internet-savvy as he is, he still looks to dad for inspiration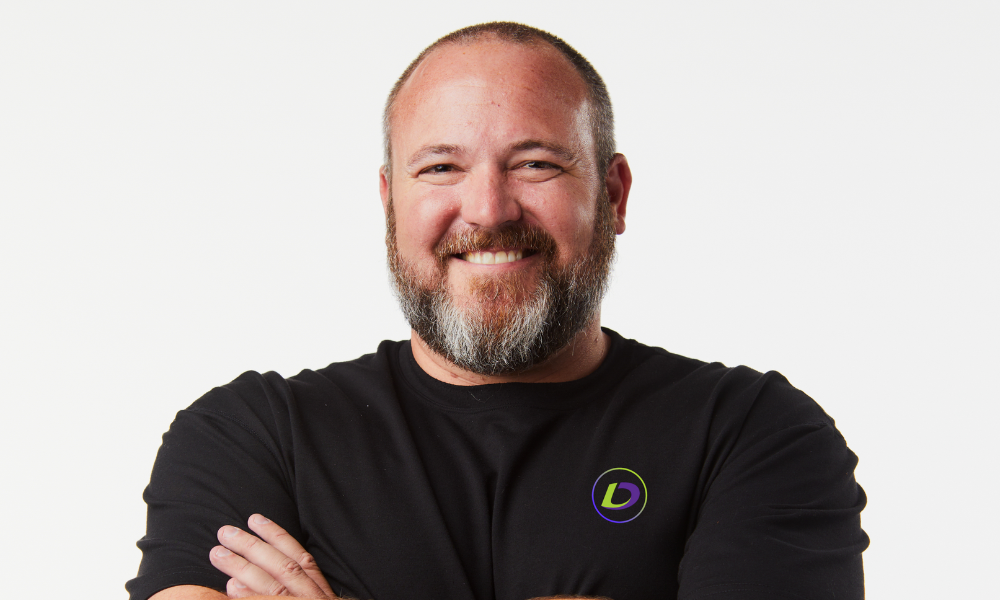 In promoting Alec Hanson (pictured) to the role of chief marketing officer, loanDepot boasts that he brings an originator's perspective to the new role.
Mortgage Professional America reached out to Hanson to learn more. The Irvine, Calif.-based nonbank holding company that sells mortgage and non-mortgage lending products this week announced Hanson's new role at the company. He previously served as senior VP and divisional manager of its Pacific Southwest Division.
"It's actually kind of a funny-ish path that got me into this role," Hanson told MPA during a telephone interview. "I was running the Western US for our retail division and I've been a retail guy my entire 22 years. I started as a retail originator/receptionist back in the day and then went out in the streets and hustled real estate business. That's how I got into the business."
Do social media, but don't forget 'the local'
He inculcates that same sense of hustle to the ranks of his originators but with a decidedly 21st century twist, he suggested: "Marketing and sales always kind of go together in mortgage because if you're a good marketer, you have more sales opportunity," he said. "One of the things I pride myself on in leading my group of people before was just trying to drive marketing initiative around social media, but also local stuff, because that's how you meet people still – visibility."
That old-world-meets-internet combo is something he's focused on for the past four or five years, he added. "I've been very passionate about that for years now because as the internet has become so prolific in the customer experience, a lot of loan officers tend to get stuck in their ways and haven't evolved necessarily with the speed of social media and smart phones and the internet."
He's literally written a book on the matter: "I wrote a book on this topic, and I speak at a lot of conferences about this because it's something I'm passionate about – getting the loan officer to wake up and get digital but not forget the local."
The title of his book says it all, hinting at guidance but doubling as cautionary tale: "Bypassed: A Modern Guide for Local Mortgage Pros Left Behind by the Digital Customer."
Surprise appointment
"This kind of came out of left field a little bit," Hanson said of his new role as chief marketing officer. "I've been here for 12 years; I've helped build the loanDepot brand from the beginning. I love this company; I believe in it and I believe in the people here. They really wanted to see me take my worldview and my skillset I've been developing in social media."
Beyond his marketing expertise, he was tapped for his originator's perspective which yields a sensibility resonant with those on the front lines of mortgage. "It's hard to understand what a loan officer goes through unless you've walked a mile in their shoes – 100% commission, eat what you kill, you're only as good as your last closed loan. The pressure's gigantic, and you have market swings up and down that affect your ability to drive income to your family."
Victories in the field are hard-fought, he added: "And then to win in that space – my best origination was $185 million back in the glory days – is also very difficult," he said, referencing his halcyon days right before the Great Recession. "I'm more of a self-taught practitioner in the marketing space, and so I have a lot of street credibility with the team because they know that I know what they're going through."
Yet at the end of the day – for all his social media savvy and marketing prowess – he also values the quietly dignified ways of an old-school work ethic – and he needn't go far to see those attributes in action. His father, Dan Hanson, also worked at loanDepot as part of his 40 years in the business.
"He's my mentor, and I look up to him," Hanson said with palpable pride. "I've been doing my best to be Dan Hanson 2.0."
Want to make your inbox flourish with mortgage-focused news content? Get exclusive interviews, breaking news, industry events in your inbox, and always be the first to know by subscribing to our FREE daily newsletter.