This educator knows that it's all about the lesson plan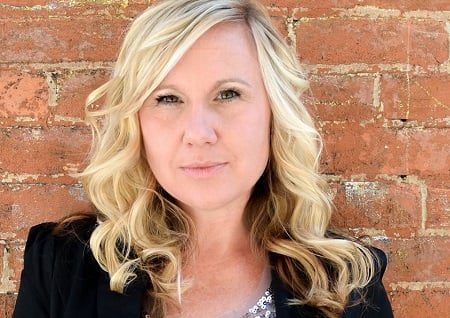 Desteni Mason grew up in a life of chaos.
From couch surfing to food stamps, her family felt the pressure and the squeeze of living below the poverty level. It wasn't until she became responsible for her family's finances that he had a shocking realization.
"I've always, from early on, noticed that the chaos that my parents had was from lack of planning. It didn't necessarily have to be that way," she said.
Planning doesn't always work, and it isn't always the answer everything. In fact, Mason fell into the mortgage industry without any planning at all. Her father-in-law approached her and asked if she wanted to open a mortgage company. She had been working in a bank, but jumped in with two feet and learned as she went, leaning on lenders and banks to walk her through various processes.
Now, 15 years later, she's doing some things that other originators, quite frankly, aren't. Her business, Mason Knows Mortgages, is investing heavily in SEO and taking a long-term approach on various platforms to ensure that her business continues to beat out other lenders and banks on a local level.
In 2019, Mason's all about "forcing myself to get out more," which means developing more realtor partnerships. She plans to provide more training for real estate agents on SEO and cybersecurity best practices so that potential partners can capture more new business, protect the business that they already have, and then—hopefully—send that business to her and her team.
Mason's also seen a big difference after the adoption of a text app, which has made a big impact on her production.
"That's been huge for this day and age. If people do not have the ability for somebody to either apply online or through text, shame on them," she said. "There's very outdated ways of doing things, and I get tons of business through my text app."
Of course, she said, 60% of her business is repeat business, so if clients fall off the radar, then the rest is moot. Putting a personal face on every client is a way to avoid it all being a numbers game.
"Treating everybody how I want my dad to be treated when he got a home loan. I know that sounds silly, but it works," Mason said. "[and] follow up—We call every single person, whether they're good, bad, ugly, that is in our pipeline every two months, and I don't think people are doing that, to be honest. I think a pipeline is just this stagnant place where people go to die."
Those people could actually be the people who are in most need of planning help. After all, most potential borrowers know that financial planning needs to be a part of their life, but don't have the education or the resources to help them do that. Mason knows the feeling of living minute-by-minute, day-by-day, and having made the transition to being a debt-free homeowner herself, is in the unique position to help others get there, too. She's launched a platform and written a book, "Rising Above", which is all about planning better, how people can identify why they're making the financial choices that they're making, and ways to break the cycle.
"I always want people to be more and do more. Everybody has that in them, it's just how can you ignite that fire? This doesn't have to be your Forever. You can do more and be more, we just have to have a plan for it, and let's start today," she said.
She's big into community participation in general, and thinks that even though this is time-consuming and isn't a direct generator of leads, her efforts always comes full circle. As such, she's structured her businesses so that as her business grows, she prepares for more growth. Other companies, she says, work the other way.
"When they get really, really, busy, it affects their customer service and for us, we've always chosen to overstaff. So I have a great, amazing, team of people that work alongside me, our processing center is top notch so we invest resources and staff, where some people try to cut back and try to be the LO that [says], 'I do everything.' I don't think that you really should be proud of that. My job is to generate more leads and then if you have an amazing support staff, everything falls in line."
Amazing staff don't solve everything, but Mason said that their biggest struggles tend to be things beyond their control, such as compliance. She's also heartened by what she sees as a very positive movement among the broker community to provide tangible benefits to being a broker and providing the community with the tools and resources they need to go out and compete with the Quickens of the world.
"We all have our space and competition is always healthy," Mason adds. "I'm hoping that those continued efforts continue with forward momentum so that we're significantly making an impact as brokers, as the broker community."
Making a significant impact is a message that she's taken with her throughout her career. She makes sure that her team attends industry events and are educating themselves on the current lending environment, and that push for education has spilled over to the rest of her life. She makes sure that she's reaching out to other people who were in her situation, who have lost control of their finances, and to help them build strong, healthy, happy financial lives—and even become homeowners.
Education is not just a tenant of Mason's business; it's a part of her life.
For strategies from top originators, come to Anaheim on April 4th for our Power Originating session featuring Shant Banosian, Ben Anderson, and Oleg Tkach.