Niche products are appropriate for every business model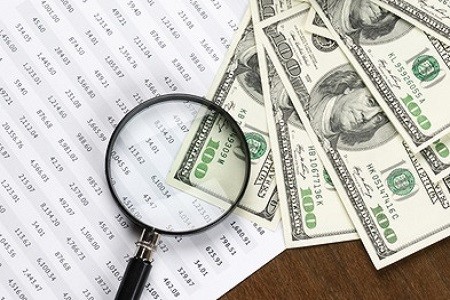 This year, some originators have to make big decisions about how they're targeting new business, and how they're marketing themselves to new clients and partners.
Once those clients are engaged, however, are they able to get everything they need? What if they're not a borrower who can qualify for a conventional loan, or need another kind of program? What then?
At the Power Originator Summit, industry professionals will delve into the ins and outs of niche products, such as fix and flips, investor, build-to-rent, and other options.
"I honestly think there is no section of our country, there is no originator that should not be able to offer all different niche products, regardless if it's this or non-QM, or reverse, whatever the case may be, whatever kind of different loans out there," said Laura Brandao, president of American Financial Resources. "Originators have to be that trusted advisor to be able to inform their client for the best situation because they are that trusted advisor, and if you are someone that says 'no, I'm only going to sell 30-year fixed loans to my borrowers from Fannie Mae or Freddie Mac or whatever,' you're not helping and being that trusted advisor for those families."
Brandao said that now is the perfect time to make the game plan when it comes to builders, both those operating in the site-built space as well as builders of modular and manufactured homes. Although winter is perceived as a tough time in the building industry, she said that's the wrong way to look at it.
"Winter is the best time for people to make those relationships with the builders and the contractors because this is when they have time to listen. If you miss them right now, you're done. Because by the time the springtime comes, and they get busy, they're not going to have the opportunity to make those new connections and be able to listen about programs, so now is the time to that. It's not the time to sit back and wait and sit back and see what others are doing. Now is the time to form those strong relationships and educate the marketplace and go out and make that networking, because if you don't, it's too late."
AFR has recognized that some originators get stuck when speaking to builders about specific programs, especially if they haven't done worked with many of them before. As a result, on their new no-draw construction product, they have started doing calls directly to the builders with the originators on the line as well.
"How can I possibly expect someone to go out to the marketplace and be able to answer questions that they have never been faced with unless I'm there to support them and provide them with what to anticipate?" Brandao said. "It's [a] completely new concept, so it will definitely take education."
In order to help builders and contractors keep projects moving, AFR has created a program where builders get the initial disbursement, and don't get the rest of the money until completion. Builders like it because they're not waiting on disbursements to complete projects, are able to work faster and complete more projects, and it's a much cheaper option for borrowers because the administration costs are much less than with a more common type of construction product with multiple draws.
Originators may not always understand a builder perspective, but Brandao said that she plans to make short videos and training guides to help originators in the marketplace understand how to educate their builders and retailers.
If originators can learn how to leverage these and other products in the marketplace to secure more builders as partners, they can unlock great potential of builders who will provide a constant stream of borrowers to those originators.
The niche market has really turned around. When AFR launched its newly-simplified government one-time close construction program, no one had any interest. At the time, the market was extremely busy with refinances, and other types of loan programs, and originators didn't need to look beyond their "regular" business. Not only have buyer pools changed, however, but there are a wide array of creative products in the marketplace to suit a variety of consumer needs. And for originators, that's
"Because there has been a decrease in the regular business, people are trying to look for new ways to create opportunities," Brandao said. "I have a feeling those opportunities were always there, I don't necessarily think that the opportunities are new opportunities, I think now people are more open to learn them and be aware of them and be able to take the time to expand their horizons."
Learn more about how niche products can fit into an originator's current business model at the Power Originator Summit in Anaheim, California. Register today!