Originators have to meet millennial buyers where they are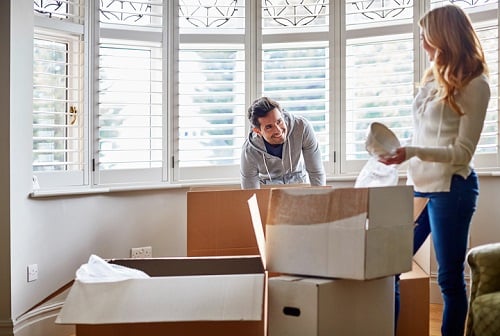 Are you sick of hearing about millennials yet? Millennials are even sick of being lauded for being the generation whose love for technology has revolutionized business while simultaneously being blamed for ruining everything from golf to cereal.
Mostly, however, the story has been how companies have chased after millennials, who have often gone against the grain, sometimes due to circumstances within their control, and sometimes due to circumstances outside of it.
In any event, they've bucked the homebuying trends of generations before them, and have thrown everyone for a bit of a loop.
Millennials were expected to begin buying homes in their 20s, but even though they got married and expanded their families, they were a generation of renters in many markets across the U.S. Whether that was in part due to the fact that they are saddled with student loan debt and/or the fact that they entered adulthood during the most devastating recession in nearly a century, there was a bit of a damper on homeownership. And now, even though millennials are buying homes, many are hesitant to make the plunge.
Although a Zillow report shows that half of millennials are still currently renting because it's a better choice for them financially, overall millennials (born between 1981 and 1996) are consistently the largest share of home buyers at 36%, according to the 2018 Home Buyers and Sellers Generational Trends Report.
But even the millennials who have been able to buy homes are proving to be a bit of a wrench in the side of the mortgage industry. A recent study on millennial homeowners by ValueInsured found that many are living in their starter-homes longer than they'd like to. The survey found that 59% of all interested homebuyers plan to wait for a "meaningful correction" before buying/upgrading, and 14% plan to drop out of buying altogether if a correction does not occur. Only 38% of those who wish to buy a starter home in the near future believe that now is a good time to buy.
Maybe as a result of current homeowners staying put, a recent study from Apartment List found that 72% of millennial renters who plan to purchase a home cite affordability as a reason that they are delaying homeownership. In fact, 48% of millennial renters have zero down payment savings.
With so few millennials ready to buy, it's even more important to learn how to target them.
Millennials are savvy. They're much more likely to have done their own research about their particular housing market and about mortgages in general. Even though millennial buyers may want guidance through some parts of the process, they're much more likely as a whole to engage with originators in the digital space, whether that's through communication techniques such as texting and video communication, or online document management.
"Forty-three percent of millennials choose authenticity over content when it comes to consuming information about products," according to Fraser communications, and they're also less likely to trust advertising from bigger institutions (and after the recession, who can blame them?), and another reason why social media is so huge with Millennials: they trust feedback from friends and even strangers more than traditional advertising.
Traditional advertising doesn't work as well with millennials because they want more interaction. They not only want to be heard, but they want—and expect—a response. They've also got an authenticity radar. In this way, they're similar to other generations in that they want a genuine connection and to like the people who they're working with. What differs, though, is how they perceive that authenticity. They're much more likely to research the person they're doing business with, to check out their social media channels and judge their authenticity based on what they see there.
One of the strongest ways to connect with millennials, then, isn't to try and sell them on buying a home. If a look at a millennial's finances mean that they truly cannot afford a home, then an originator's job is not only to tell them that—but to also connect them with credit counseling services or inform them about programs that have lower down payment requirements, or to confirm or deny their suspicions based on fact. Only 11% of millennial renters have saved $10,000 or more, but that doesn't mean they know all of their options. Over the next three years, when 30% of millennial buyers surveyed said that they expect to buy a home (or even in three to five years, when 55% of buyers expect to do so), they'll have already built a connection with a mortgage professional who was honest and authentic from the get-go.
The fact remains that many millennials aren't ready to—or don't think they can—buy a home right now, and part of capturing those millennials for an eventual purchase is being ready to play the long game with them.