Brokers stand to win in the long run by weathering the storm now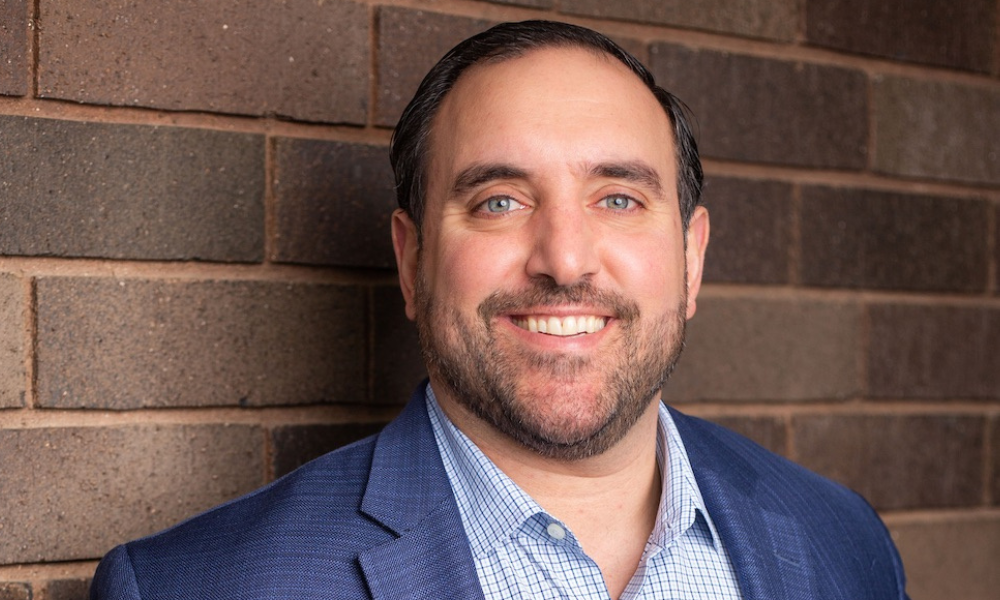 by Aidan Poole
Between growing interest rates, record-high home prices and tight supply, 20-year industry veteran Shant Banosian (pictured) agrees that the mortgage market is in a tough spot. However, it's nothing he isn't prepared to handle.
Banosian, Guaranteed Rate's top loan officer for eight consecutive years and the nationwide top loan officer for five consecutive years, outlined the current situation.
"We started the year with rates right around 6.5% and here we are approaching a 30-year fixed at around 8%," he said.
A mismatch between high demand and low supply is also sending housing prices on the rise across the board. According to Banosian, "Since the beginning of the year they've been appreciating, and now home prices are up about 5% or 6% year to date.
"So you've got home prices at their all-time high levels and interest rates at 23 year highs, making housing affordability a challenge."
He went on to predict that the mortgage market is going to get worse before it gets better, since there's no easy fix to increase supply.
"I think inventory is going to remain very low due to existing homeowners having rates between 2% and 4% and not wanting to participate in the new higher-rate environment unless they absolutely have to," he said. "On top of that, not enough new construction is being built to even up supply."
However, Banosian said the cyclical nature of the mortgage market means things will turn around in a year or two.
"I think we're probably close to the very peak on interest rates," he said, predicting that rates will gradually even out between 5% and 6% as we enter 2025.
"The one challenge it's going to pose is that, as rates come down, all the people who have taken themselves out of the housing market are going to have more buying power and there's going to be a lot more excitement," Banosian said, explaining that this could lead to a rush on the market and increase prices, further deterring buyers.
However, it's not just a tough time to be a buyer. Banosian went on to highlight the struggles that brokers are facing.
"Certainly it's a challenge because we're coming off some of the best times ever in the history of the business," he said, referencing low interest rates and soaring demand throughout 2020 and 2021.
"From a functional level, you've seen some investors remove themselves from the business so you have less outlets to send loans to and rates that are higher amongst the investors that are left," he explained of the current market.
Beyond this, license renewals for mortgage brokers have been falling.
"You're seeing a lot of people remove themselves from the market and find other careers or avenues in order to make some money," Banosian said.
However, he noted, "I think the ones that are remaining in the business and remaining focused on being a solution for their clients and partners are going to, in the short term, face some challenges but, in the long run, reap the rewards of gaining market share because there's a lot of business to be done and less people trying to do it."
Banosian's advice on toughing out the market is to be solution-oriented rather than problem-oriented. "As a mortgage broker you always have to look at the market you're in and identify what the obstacles and challenges are that your clients and partners are facing and then be the solution to that," he explained.
For the country's top loan officer, this means knowing how to help clients win any market by assisting with affordability, identifying the right products and navigating the budgets and finances of clients.
"If you can really show up when you're needed the most, typically the market tends to respond and reward you for that," he said. "I think a lot of people are going to get out of the business but the ones that stay in it and do a great job in it are going to do really well for a long time."
However, Banosian cautioned that weathering the storm won't be easy.
"Be prepared to work three times as hard as you've ever worked to do the same amount of business," he advised.
Additionally, he said to "be more of an expert than ever in terms of knowing every single product out there that's available to offer clients." By casting a wider net from a product standpoint, Banosian argues you can help more people.
"Business is business, it's a combat sport and it's not supposed to be easy," he said. "I'm speaking from a place of having done it at a high level and knowing what it takes to win in a market like this."