This "super-nerd" closed $93 million and doesn't settle for status quo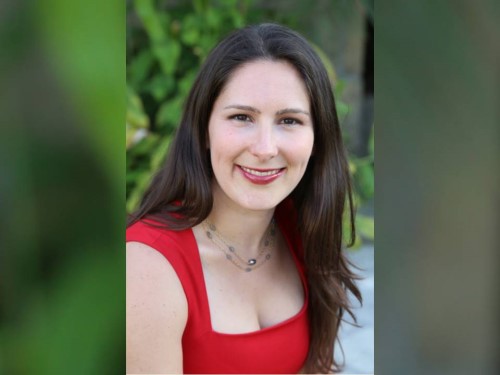 From her first day as an originator, Lampson didn't want to do what everyone else was doing. What everyone else was doing—and the reason why she wanted to get into origination in the first place—was pretty terrible.
"I went into it because I was tired of people saying that 'my loan officer won't call me back and I don't know what's next.' That just drove me crazy. You're there to provide a service, you should call people back."
She made the switch to origination in 2012. In the few years since, she's made a mark. In 2018, she closed $93 million in loan volume in her Santa Barbara market—and that's even with the fires and mudslides that devastated homes and communities (and business in the process). Prior to 2012, Lampson had worked in underwriting, operations, and audits, which gave her more experience with the nuances of mortgage loans than other people who have been originating for longer. Now that she's in the game, she's motivated by her commitment to people and helping them reach their goals. It's as simple as that.
Choosing a place to work was equally simple. She's worked for larger banks, but likes being at a place that can move quickly to stay at the forefront of trends.
"I'd rather work for a company that's smaller and that can pivot. For me, I like knowing that what I do every day can actually impact how things are done on a company level; it's a big deal. I think it's also really important for me that there's a lot of integrity in the process versus just churning loans."
For too long, it was too easy for originators, Lampson said, and that led to people who expect easy business to continue. People didn't have to focus on customer service or think and plan too far ahead, and even now there are a lot of mortgage professionals who are stuck being reactionary instead of being proactive and intentional.
"I think a lot of people want the business to be easy and work part-time and make six figures, and that is one of the most selfish and degrading attitudes you can have. We work in a highly emotional, highly regulated industry, and we have to know that that's going to take our emotion and our time as well as . . . doing the right thing to get things done."
It's been said before that the best originators don't compete solely on price, one, because it ignores the value and relationship aspect of the mortgage process, but also because it can reeks of desperation. If an originator is constantly chasing price, Lampson said, then they're debasing themselves. That, and rates aren't really as much of the thing that originators are competing against. Borrowers think they are, but that narrative has to change.
The vast majority of Quicken's Rocket Mortgage applications, Lampson said, don't close as Quicken Loans. While some people can complete their mortgage application from their couch with no problem, most people need human beings to tend to their file and provide guidance. The biggest challenge Lampson is facing is communicating to clients that even though an initial rate may be lower, it doesn't always end up being that way, and originators who chase price are forgoing the opportunity and the responsibility to educate clients.
"There's no question that we all want the best rates for our clients and we want to offer the best thing out there, but there's a difference between value and price, and I think if you're like, 'oh, but I'm lower, I can match that!' then there's a point where you're just the drunk girl at the bar versus the hot chick that everybody wants," Lampson said.
It's not just about knowing value, it's about communicating it effectively to an audience. 2018 was a great year for Lampson in that regard; seeing the shift of people starting to exit the real estate market because they don't have the right mentality gave her a lot of "clarity" in her business, both in terms of how she wants to operate and what's more valuable to people and to others in her community. She's expanded her sources of business and become a certified divorce lending specialist, becoming registered to deliver continuing education for attorneys and teaching more classes.
She's basically top grading on every level, and doing so is the only way Lampson anticipates herself and others surviving over the next few years.
"We have one life, and the decisions and choices we make, we carry with us every single day. If you are in a profession that does not drive you, then you need to make shifts," Lampson said. "Where do you get joy in helping your clients? Because if the joy is just the paycheck, then that's very fleeting. If the joy is helping clients that have a little bit harder go of it, great. If the joy is helping clients that are very well off and you like looking at the financial advisor side of things, great. And if the joy is helping anybody and everyone you know, great. But where is your joy, where is your passion, because that's the only thing that's going to get you through in this life and actually give you something that you feel good about resting your head on your pillow at night."
For strategies from top originators, come to Anaheim on April 4th for our Power Originating session featuring Shant Banosian, Ben Anderson, and Oleg Tkach.