In part I of this two-part feature, Decker explains how he became the CEO of his own business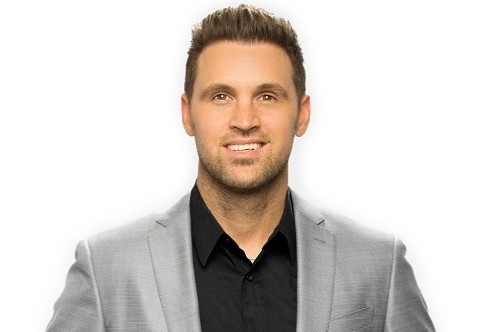 Before reading anything else about Brian Decker, you have to know that he's obsessed with innovation.
That might seem a bit incongruous with his training and education, which leans very heavily toward finance and accounting. But that dichotomy has worked well for him, especially at the beginning of his career. There he was, a "cerebral math nerd" who scored nearly perfectly on the math portion of his SATs packaged into the tattooed body of a California surfer dude. It was disarming for clients and for partners, and it ended up helping him get his foot in the door.
When things really started to click for Decker (okay, he's been closing more than $100 million in volume for the past several years so, things have been clicking for some time—but when he reached $200 million) was when he realized not what he was doing right, but what everyone else was doing wrong.
People who were making a million dollars, he said, weren't reinvesting it into their business. So he made a commitment to doing just that.
"The problem that most people truly face is, they focus on being a loan officer and being an originator and selling rather than sitting there and actually focusing on being a CEO of their business. For myself and my day, 95% of my day is literally spent on constantly perfecting my process and using technology from outside industries to bring to the mortgage industry," Decker said.
He stopped thinking of himself as a loan originator with XYZ company. Instead, he began seeing himself as the CEO of a mini company, essentially a franchisee under a corporate umbrella, and he created a corporate structure on that mini level. He divided up his business into three sections: lead generation, process, and business development, which covers marketing, partnerships, and past clients. He assigned an individual manger underneath each of those sections and put himself at the top. He built up his systems and functionality, and he prepared for business that he knew would come.
"Most people try to figure it out once they're overwhelmed in the volume. I needed to scale before I had the business because if I scaled I knew I could handle the business. People make that mistake; they want to go out and get all the deals in but then they fall flat on their face and lose relationships. They can't deliver on what they promised these agents they'd do because they haven't spent the money on the back end . . . It's just not the sexy part of it."
Without that part of it, however, all of the elaborate and targeted marketing campaigns are worthless. Even social media, which can be an absolute boon to a business and an inexpensive way to market and engage directly with an audience, can be a disaster when used prematurely.
"Unfortunately, ever since social media came about, people spend 95% of the time marketing their service, [rather] than 95% of the time making their service the best so then marketing just enhances an awesome product," Decker said. "They get the business in and the message they sold over the internet is not the experience that the customer has. The cheapest lead you can get is a referral from a past client or a referral from an agent, and the only way you're going to get those is if you provide an experience to that consumer, that realtor, that is just so set apart from the industry."
Decker moved to loanDepot from Guaranteed Rate in 2017. He was funding a high volume of government loans, and Guaranteed Rate focused heavily on the conventional and jumbo space. That wasn't Decker's market, and he decided to join loanDepot, which is headquartered about 60 miles away; which does more FHA and VA business; which allows him to go to much lower scores on manual underwrites; and which he found to be a true fintech company. Those factors, combined with the chance to work one-on-one with loanDepot founder and CEO Anthony Hsieh, are what made Decker pick up his keys and walk through the door.
Now, Decker's in the middle of another transition, one that involves taking more of a non-producing role in the years ahead. The digital disruption is causing major changes in the real estate industry, and his partners are "freaking out" because of it. He knows that he can help his partners with that transition, ensuring that they're making the necessary changes to continue to thrive.
The transition is a natural progression, he said, and it's also a testament to how he's built his team. He's overseen everyone that he's brought on and how they fit into the organization, and he's able to have faith in the people he's put in place.
"You can't think that you're going to be the Almighty One, that everybody just wants to talk to you, you've got to do everything. You truly have to delegate," Decker said. "My staff members have been with me for 10+ years, these people have been trained by me for a decade now, and they're running everything as-is . . . I trust my team. They're rock stars."