Better.com head explains how she balanced new management role with client service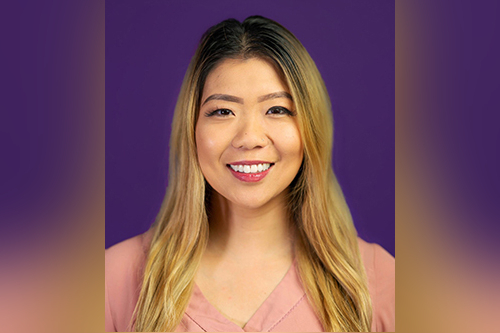 Jennifer Tsang (pictured) has made a career walking the fine line between finance and tech. Now sales manager at Better.com, she has smashed milestones, originating over $280 million in 2019, which made her the number two top producing woman originator that year.
She built her career in, arguably, America's two greatest tech hubs: Seattle and San Francisco, but started out with Bank of America. In 2018 she made the switch to Better.com, attracted by the prospect of working at a fintech in the mortgage space. It's a move that's benefitted her and her company over the past year.
Empowered by a digital-first company, Tsang and her team were able to seamlessly transition into working from home as the COVID-19 pandemic spread. While balancing key training responsibilities and the challenges of an uncertain economy, Tsang closed over $420 million in loans over 2020. She did that by focusing 100% of her efforts on refinances and leaning on the unique model that makes Better.com attractive for borrowers. At the same time, she found herself training a team of young originators as Better.com grew its operations. She told MPA how she was able to strike that balance.
"Over the last year as the pandemic hit, rates got so low that it was definitely in borrowers' favor to move forward with refinances," Tsang said. "A lot of lenders grew, not just me, but I think our process at Better.com helped. Our online process, our closing times, the fact that we don't have any origination fees, things like that really did bring a lot of borrowers over to us."
Balancing all that volume was tough for Tsang, who was doing double-duty, training originators as Better.com looked to grow its operations. The flexibility that came with working from home certainly helped, but she admits that she had to work a lot of late nights to make sure everything was getting done on time. As she's transitioned into her management role, she's relied on personal discipline and diligence to make sure her clients are served well.
Even if she was set up to take her work remote, Tsang misses some of the camaraderie and social interaction that came with an in-office workforce. As Better.com has hired more and more mortgage pros over the course of the last year, she has had to train and work closely with teams she's never met in person. What's been remarkable about that side of the process, though, is how seamlessly things have worked despite the distance.
Read more: Carol Lynne Giery's secret to building customer trust
Having enjoyed consistent year-over-year growth, Tsang is shifting her goals as she moves into a managerial role. Now, rather than focusing on personal growth, she's looking at the growth of her whole team. She sees her own path as one that other young originators can follow, growing their volume as they learn more and more about the industry. Better's new hires, Tsang explained, are plucked from other industries with minimal mortgage experience. As their manager, she wants to show these young mortgage pros the path that worked so well for her.
Tsang is teaching her young trainees a trick she wished she used earlier in her career: self-reflection. She told MPA that she wants her whole team to come into work with a purpose. That means asking themselves what they are trying to achieve today and finding out how they can get there. Tsang has always set daily goals for herself and really emphasizes the importance of goal setting among her trainees.
In some ways, Tsang's team has had an easy time up until now. Rates have been low and volumes have been high. As rates rise, however, Tsang is seeing more challenges ahead for originators of all experience levels. She sees more young originators afraid of failing in their new roles. She teaches them a mantra: fail fast but learn faster. We can't dwell on the past, but we can forcus on what's ahead of us and how we can do better.
"I always tell my people that nobody's going to like stop you from what you think you can achieve," Tsang said. "You will never know what success feels like if you never give it a try. When you take risks, you learn that there are times when it's bad, and times when it's good. They are equally important. However, the most important thing to remember is not to fear of failure, because life is too short to live with regrets. It's the courage you give to yourself to never give up that matters the most. It's really about enjoying the process of selling and failing, learning about what went wrong, and finding ways to overcome those obstacles to do better next time."