Use the same tactics as the top mortgage originators in the country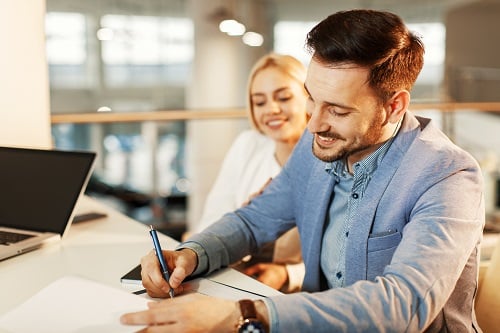 Whether you get leads by going directly to the consumer, from referral partners, or paying for them, the hardest job is still ahead.
For Shelby Elias, founding partner of United Wholesale Lending, conversion begins with the first call, and it doesn't begin with business. At the Originator Connect Workshop, he said that his priority on an initial phone call is to convince that person not to call anyone else. Going straight to the business pitch, however, is the wrong way to go about it. Instead, he has to find a way to make a connection—and do it quickly.
"You've really got to just get to that person or else it's not going to work out. So my conversion strategy upfront is, I know I've got 10 minutes to get this guy to like me. My first 10 minutes is just getting to know them, and then at that point, I know that I need to bring so much value to that conversation that if they do talk to someone else, they're not going to win because they already know that I'm the expert," Elias said. At that point, he explains how he can set them up for success. "I want to listen to them, I want them to feel like I really care, and that by the time I hang up that call, they know what to expect, they know how I'm going to help them . . . and they like me."
Trust is the ultimate factor when it comes to conversation, said Danny Horyani. He's a former originator who now heads non-agency lending at Caliber Home Loans, and said that people only convert if they trust the mortgage professional.
"The way I think about trust as it relates to conversion is that you have your value meter and your relationship meter. And you look at those on a scale of 1-10 and whoever has the highest combined score, wins." Value, he said, is very hard to express in any length of time on a phone call. "It's so intangible that if you play the value game, you're going to be caught in the noise and won't move that meter for a client unless you have a very, very specific strategy around it."
The relationship meter, on the other hand, is moved based on actions that prove to people that they were seen, that they were heard, and that you care about what you told them.
In the current lending environment, leads can stay in the pipeline for quite a long time. After issuing a preapproval, there can be weeks or months before buyers proceed to the next step, and originators face the risk of falling out of sight, out of mind, and not converting at all. Chris Gallo avoids this by refusing to give a generic preapproval.
"I like to customize it to the offer you're going to make, the reason being that you call me when making the offer," Gallo said. Sure, it's a bit of a hassle, but it gives them a reason to be in touch with him.
Shashank Shekhar has a similar perspective when it comes to post-preapproval conversion. He stresses to buyers that his preapprovals aren't based on a specific loan amount or a purchase price; they're preapproved based on a monthly payment. If any of the borrower's variables change, then that changes the preapproval. He coaches would-be clients on this distinction: if they fail to contact him before making an offer, they could potentially be getting something that they can't afford, or the preapproval may no longer apply.
"The guidelines change every now and then, which means that just because I gave you that preapproval letter does not mean that it stays valid next week or the week after that," he said. This, in turn, sets up future opportunities for clients to update him on their situation, or for him to reach out with guideline or interest rate updates.
How leads come into your ecosystem also matters when it comes to a conversion strategy. Shekhar has always gone directly to the consumer in terms of his lead generation plan. He's come to be seen across a variety of platforms as an expert, and clients come to him for his expertise. This makes conversion easier than reaching out to random leads and trying to convince them of his exert status.
Also, don't be afraid to throw out the script. Some clients don't want witty banter for 10 minutes—and that's okay. Be willing to take their lead and figure out what need they're calling you to fulfill. If you start a call with the intention of getting through a script or with a sales pitch or how wonderful your service is, then you've already failed.
"[Originators] need to figure out the challenges of that particular client and offer that particular solution," Shekhar said.
For strategies from top originators, come to Anaheim on April 4th for our Power Originating session featuring Shant Banosian, Ben Anderson, and Oleg Tkach.