Are you trying to figure out how to get into real estate? Here is everything you need to know to start your new career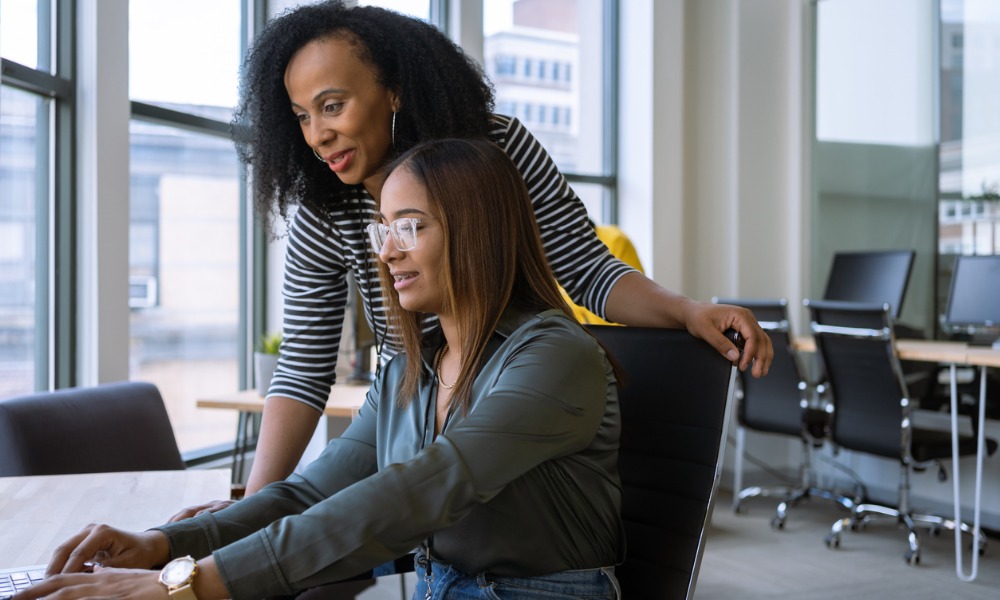 Working as a real estate agent or broker is a fulfilling and financially rewarding career—but there are challenges, especially in the beginning.
There are numerous steps you must undertake, including licensing requirements, building a buzz for your business, self-promotion, and handling complex paperwork. After the initial process, however, there are many benefits. You can be your own boss, create your own hours, and earn a great living.
In this article, we will provide tips on how to get into real estate, the pros and cons of the profession, and how to be successful in the beginning. Here is everything you need to know about how to get into real estate.
If you are considering a career in real estate, you have picked a good time. According to a report by the US Bureau of Labor Statistics, the employment of real estate agents in the USA is expected to rise 6% in the next eight years.
When determining how to get into real estate, here are some steps you will need to take. Let's take a quick look:
Earn a real estate license
Find a brokerage
Join the National Association of Realtors
Review your income/budget
Create a business plan
Design a marketing plan
Build an online presence
Find a mentor
Start hosting open houses
Build relationships in the business
Continue your education
While this may seem like a lot of steps, they are relatively straightforward. Let's take a closer look at each to help you on your way.
1. Earn a real estate license
Real estate licensing varies from state to state. This means you need to check with your local real estate commission to grasp the steps you need to take to acquire your license. By doing so, you will determine which applications to file, which pre-licensing courses you will need to take, and the price of any application fees.
Follow these steps on how to get your real estate license in Florida in this article.
2. Find a brokerage
After you have earned your real estate license, you will likely have to work with a real estate broker during your first few years as a real estate agent. This is a requirement in many US states. A real estate brokerage is essentially an office or an agency where real estate agents work.
When determining which brokerage you want to work with, you will have to consider a few factors. One is the brokerage type, meaning a small or large brokerage. Next is the company culture, how the brokerage is operated, and what your workdays will be like. Finally, you will have to decide on a commission structure, i.e., how you want to get paid for the work you do.
3. Join the National Association of Realtors
Joining the National Association of Realtors (NAR) is not a requirement. It does, however, come with added benefits. For one, you gain the title of realtor (instead of real estate agent). It also means you will be held to a realtor code of ethics. And the perks? Not only does joining the NAR increase your earning potential, but it also provides access to the Multiple Listing Service and the Realtor Benefits Program.
4. Review your income/budget
Evaluating your income and budget are crucial if you are planning to begin your own real estate business. The median annual income for realtors in 2017 was just under $46,000, according to a US Bureau of Labor Statistics report. This figure does not include your commission percentage, which varies and should be taken into account. Creating a budget will help you decide how much money you can spend on business expenses.
5. Create a business plan
Creating a business plan will help you determine which direction you want to take your real estate business. It will also help you define more clearly what your short-term and long-term goals are, as well as build guardrails for you to keep your business within.
6. Design a marketing plan
At this step, you will want to figure out how you are going to market your business to attract clients. When designing a marketing plan, it is important to consider your vision, target customers, and goals. Another consideration is which real estate marketing strategies you want to use. Do you want email marketing? Virtual home staging? Social media marketing?
7. Build an online presence
Building an online presence is critical for attractive prospective customers. You will likely want to create your own website, where you can share listings, or build an online profile on an existing real estate website.
An online real estate agent bio is also important. You should write a bio that reflects your education, professional experience, and skill set. Building an online presence will enable you to attract clientele and engage with leads.
8. Find a mentor
If you know an experienced real estate agent who has the skills and know-how you want to learn, you should build a relationship with them. Keep in mind that a mentor-mentee relationship can benefit all parties. For instance, you can offer to help them with their business. They will likely be more than willing to share their expertise and give you constructive feedback.
9. Start hosting open houses
If you want a low-cost way to spread the word about your real estate business, and a specific listing, you should host open houses. Not only will you gain knowledge of the neighborhood you are working in, but you will also be able to connect with potential clients.
10. Build relationships in the business
For real estate agents, referrals are one of the most effective ways to get clients. In fact, some 36% of home sellers found their real estate agent through referrals by friends and family, according to an NAR survey. That is a significant percentage. Not only that, but 27% of those sellers used the same real estate agent they had worked with previously.
After building up your customer base, it is critical to maintain these relationships. Simple gestures such as sending a postcard or giving the customer a closing gift are great ways to leave your clients with good memories of your professional working relationship.
11. Continue your education
NAR requires continuing education if you are a registered realtor. It is imperative and will help you further better your professional skills. Continuing education can also include reading real estate industry news and using resources like real estate podcasts and blogs. These are good ways to learn new marketing ideas and selling strategies.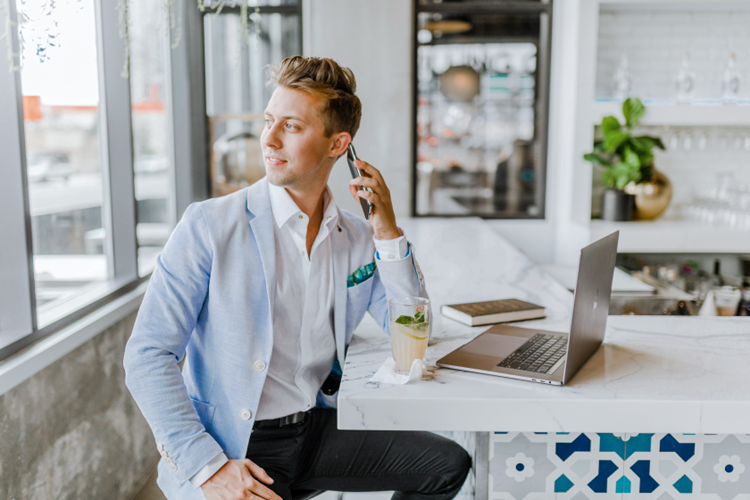 When considering a career in real estate, it is important that you weigh the pros and cons. After all, it is not for everyone. While there are multiple steps you must take to enter the profession, it is relatively easy to become a real estate agent or broker. This is especially true compared to careers that offer similar earning potential.
But there can also be downsides. In this section, we will look at the pros and cons of being a real estate agent.
How to get into real estate: the pros
First, let's look at the benefits of becoming a real estate agent or broker.
Freedom
If you asked the top real estate agents what they like most about the profession, many respond that freedom and independence are a major benefit. Believe it or not, earning usually takes second place. Freedom and independence and earning your own commissions are what make this a sought-after profession.
Responsibility
Real estate agents and brokers give their clients advice about their most valued asset. This is often their home, investment property, or recreation property. Not only do you draft contracts for clients, but you also work on transactions that involve significant sums of money. That is a lot of responsibility. Institutional or corporate employees may work years before they earn that much responsibility, if at all.
Excitement
Let's face it, helping buyers find a new home or investment property or helping sellers sell their home is exciting. Yes, you earn a substantial income, but the excitement also comes from helping your clients at a significant period in their lives. Because no two days are the same, you are constantly on your toes—in a good way. You can feel a sense of purpose, as opposed to punching in, punching out.
How to get into real estate: the cons
Now, let's look at the downsides to becoming a real estate agent or broker.
Idle time
If you are earning commission, there is an obvious dark side to inactivity. With many professions, the company and/or boss sets the goals, defines the tasks, and demands certain working hours. As a real estate agent or broker, it is often on you to manage yourself and your time properly. Not only do you need to design your own business plan, but you also must have the discipline and courage to invest time and energy into following it—and not be discouraged if it takes time.
Working hours
This is a case where freedom has both an upside and a downside. The downside being that a non-routine schedule often means irregular working hours. For a residential real estate agent, for instance, that could mean hosting an open house on a Sunday afternoon. It also means working with homebuyers when they finish work in the evening and being on call to present an offer to your seller the second it happens.
Income
Just because the income potential is high, it does not necessarily mean it will be consistent. If you are used to regular, steady paychecks, you may have difficulty adjusting to a commission-only work life. Like most businesses, this involves investing or saving during high-earning months. It also means budgeting expenses during lower-earning months.
Your odds of building a successful career in real estate improve considerably if you can survive your first year in the business. Many of the tips for success in your first year are like the tips for becoming a real estate agent detailed in the first section of this article.
For that reason, we are going to focus on one tip here: learn everything you can about your market. If you know more about your local market than other agents, you gain the competitive advantage. Even if you are new to the profession and the area, homebuyers and sellers expect you to be knowledgeable.
Here are key areas you can focus on:
Geography
You need to know your area. For instance, you need to know how to get to every listing without looking it up. Your credibility is instantly reduced if you use GPS in front of clients.
Inventory
You also need to know about new listings and what has gone under contract, as well as price reductions and what's hot. Watch for trends. You can compare the number of listings this month, the average list-to-sale ratio, and average days on the market compared to the month prior.
Plays in the industry
Finally, you need to know about other agents, lenders, escrow agents, and title reps in your area. You don't know where opportunities such as referrals will come from. Get out there and build relationships with key industry players.
When determining how to get into real estate, it is important to understand the licensing requirements in your home state. It is also a good idea to follow a checklist so that you can be successful from the start. While there are numerous benefits to a career in real estate, it might not be the best career move for all personality types.
Remember: the more knowledge you have, the better off you will be.
For help determining how to get into real estate, get in touch with one of the mortgage professionals we highlight in our Best of Mortgage section. Here you will find the top performing mortgage professionals across the USA.
Did you find these tips on how to get into real estate useful? What part of the job are you most looking forward to? Let us know in the comment section below.