Millennial buyers and pandemic challenges speed up the sector's transformation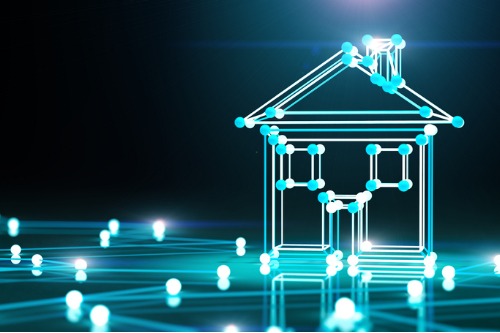 The mortgage sector has entered a period of digital transformation. According to experts, this technological shift has been accelerated by two major factors – the need to address the challenges brought about by the pandemic and the rise in tech-savvy home buyers.
"The pandemic of 2020 pushed the mortgage industry into a new era of technology born simply from necessity," wrote Allison Leung, director of content at Maxwell Financial, in a blog post.
"Where some companies were reluctant to invest in tech advancements prior to the COVID-19 outbreak, most lenders now recognize the need to offer online mortgage solutions. In short, these offerings are becoming table stakes necessary to appeal to the socially distanced borrower and to empower their socially distanced workforce."
That view is shared by Glenn Brunker, president of online lender Ally Home. In an article for Forbes, he wrote that the pandemic has "prompted lenders and realtors alike to reimagine legacy processes from the ground up and provide consumers with a more digital-focused experience."
It also helped that the millennial home buyer segment is burgeoning. The latest home buyers and sellers generational trends report from the National Association of Realtors (NAR) revealed that millennials, or those aged 22 to 40, accounted for the largest portion of the home buyer market at 37%.
A recent white paper from information technology (IT) consulting firm Infosys described millennials as tech-savvy, growing up with "advanced technologies at their fingertips" and expecting the "kind of personalized experiences provided by Facebook, Amazon, Netflix, and Spotify."
"To serve tomorrow's borrowers, lenders need to create online experiences that reverberate to the millennial crowd," the report said. "Apart from providing amazing customer service online, lenders should be using social media and technology to create seamless experiences across all contact points."
The report added that future tech trends in the mortgage industry should be driven by five customer expectations – speed, seamlessness, convenience, personalization, and transparency.
Here are some tech trends that, according to experts, will shape the present and future of the mortgage industry.
1. Increasing adoption of API to streamline business processes.
The Infosys white paper laid down several ways on how using application programming interfaces (API) can help mortgage lenders improve efficiency. These include workflow automation, ensuring data accuracy, and facilitating regulatory compliance.
Leung also emphasized that "technology designed to support the implementation of the loan has to grab the baton and cross the finish line."
"Streamlining the back office with proper technology is imperative when it comes to realizing a return," she wrote. "A lack of efficiency in back-office operations not only affects loan processing speeds and loan officer morale, it also has an impact on the saleability of loan products overall."
She added that future mortgage tech should focus on enhancing efficiency in the areas of data collection, collateral valuation, underwriting support, and loan officer communication.
2. Improving self-service and omni-channel capabilities.
As customers rely more on online banking, experts advise mortgage lenders to capitalize on clients' digital footprint by offering a seamless omni-channel experience.
The Infosys report said that if lenders can provide online calculators, scenario analysis tools, and open mobile communication channels, these can significantly enhance "lead conversion."
"As today's customers want to engage with mortgage providers with their preferred channel, it is essential for banks to invest in their digital capabilities," the report said.
Brunker added that the "social-distancing era" has changed the way consumers want to experience the home-buying and mortgage process.
"For many, working with lenders that offer an online experience that allows them to get quickly pre-approved, lock in their rate and upload required mortgage documentation is a welcomed departure from the traditional mortgage process," he wrote.
According to Brunker, while conventional process might not go away anytime soon, the shift to a digital home-buying experience is here to stay.
3. Increased use of machine learning and artificial intelligence to improve services.
The adoption of machine learning (ML) and artificial intelligence (AI) can go a long way in facilitating the often document-intensive process of applying for a home loan.
The Infosys report cited paperwork organization and analysis, and assessment of borrowers' ability to pay even when credit history data is lacking as among the procedures that can be enhanced with the use of these technologies.
The report added that lenders can use AI to create a chatbot mortgage adviser, which can provide insight based on financial and product recommendations.
4. The emergence of blockchain.
A previous PricewaterhouseCoopers report said blockchain technology could play a crucial role in helping the mortgage industry "remove cost and friction from the process, create transaction records that are infallible and incorruptible, and facilitate near-instantaneous settlement."
One of the main challenges the mortgage industry is facing, according to the Infosys report, is the lack of transparency in the application process as bank accounts, title deeds, and government records are held by separate organizations.
"Lenders depend on correct information from all these intermediaries to find out if a loan can be approved, making it a very time-consuming process," the report said. "With the help of blockchain's distributed ledgers and smart contracts, such intermediaries are unnecessary, thereby reducing costs and time."
5. More fintech collaboration.
Many banks and lending institutions have already teamed up with fintech companies in an effort to digitize their lending processes. These include the country's biggest lender Quicken Loans, which has partnered with Silicon Valley start-ups, and Citizens Bank, which has implemented Black Knight's servicing digital platform. The mortgage industry should expect more tie-ups like these in the future as lenders search for ways to enhance efficiency and customer experience.