Company is adding senior-level hires and building out service lines, says CEO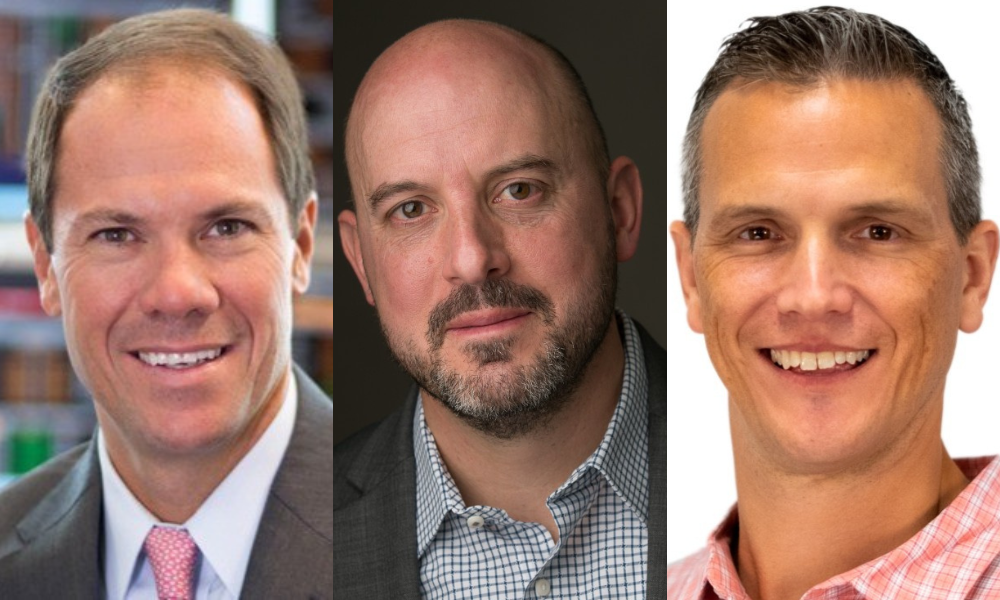 Two months after a buyout from Finance of America (FOA), Incenter Lender Services has added new executives to its C-suite team to help expand the company's reach.
As part of its new growth strategy, Incenter made the following appointments:
JB Long (pictured above left) - chief revenue officer of Incenter and the new president of Incenter Mortgage Advisors. Long joined Incenter from Ocwen Financial, most recently as EVP of Capital Markets. He's also a former long-time executive at TIAA Bank and EverBank.
Steve Winnie (pictured above center) - chief legal and compliance officer who previously led Incenter's CampusDoor business unit as CEO.
Frederick Baiz (pictured above right) - chief technology officer. Baiz also currently serves as the president and CEO of IT consulting and services firm Boomtown CIO.
According to Incenter's news release, the new team has started working with the Incenter division leaders to enhance operations, align new product development with evolving market opportunities, and grow new client engagements.
"Nothing demonstrates confidence in Incenter's potential more than our leadership team's recent investment in the company," said Incenter president Bruno Pasceri. "Now that we have full control over our destiny, we are adding senior-level hires and building out service lines for delivering the Incenter promise to a broader range of depository and lending customers."
The move comes after Incenter offloaded its title insurance businesses to Essent Group in June. The housing finance firm acquired Agents National Title Holding Company (ANTIC) and Boston National Holding (BNT) from Incenter for $100 million.
Read more: Finance of America wraps up sale of title insurance businesses to Essent
"The completion of this transaction marks another important step in the execution of Finance of America's long-term growth strategy designed to help Americans achieve their retirement goals through the use of home equity," Finance of America CEO Graham Fleming said in a statement.
Stay updated with the freshest mortgage news. Get exclusive interviews, breaking news, and industry events in your inbox, and always be the first to know by subscribing to our FREE daily newsletter.