Falling sales and house prices means mortgage advisors "need to have arsenals in toolbox"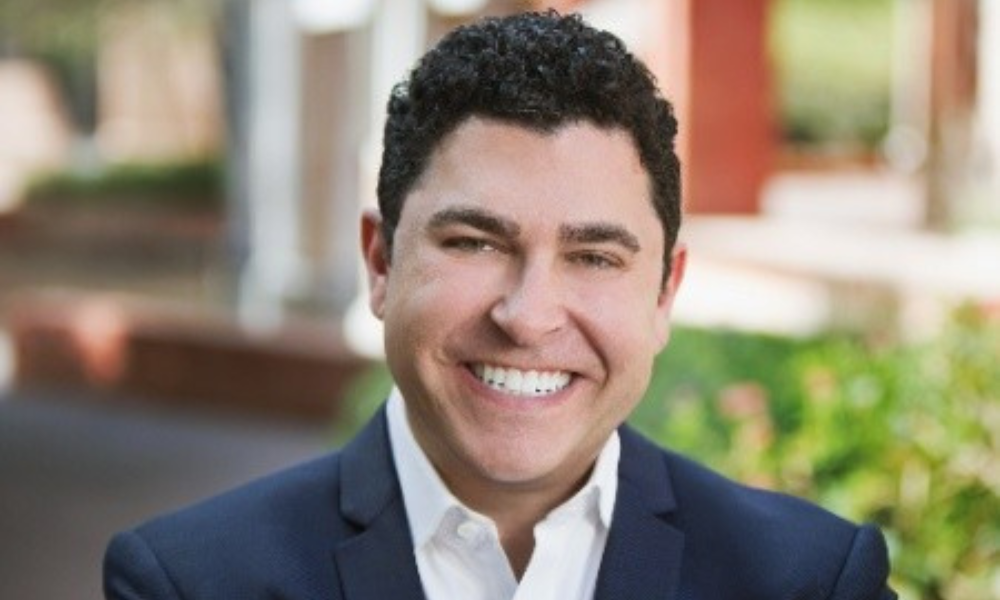 Mortgage advisors should not lose faith amid the current housing market turmoil and realize there are creative ways to get buyers motivated again, Jeremy Schachter (pictured), Phoenix co-branch manager for Fairway Independent Group, has said.
Schachter, who witnessed firsthand the housing boom in Arizona during recent times, urged loan officers to emulate their real estate colleagues and find new ways to attract business, just as housing demand has shrunk and sellers struggle to sell their properties.
According to the latest data from S&P Core Logic, house prices fell 0.44% in July in 20 large cities - the first drop since March 2012, sparked by rising mortgage rates, which have doubled since the start of the year.
Meanwhile, existing home sales fell in August 0.4% compared with July – the slowest sales pace since the start of the COVID pandemic in May 2020, according to reports.
Read more: BayFirst National Bank shutters national mortgage business
Following a recent TV interview with Fox 10, Schachter told Mortgage Professional America (MPA) that brokers could keep pace with current trends by employing more novel marketing techniques.
One of these involves explaining through an easy-to-read flyer why delaying a house purchase decision until conditions are more favorable is wrong in simple financial terms.
In one example, Fairway showed that by waiting for up to three years, buyers who own a property valued at $725,000 can end up paying $1,197 more a month for their 30-year fixed mortgage, based on MBS Highway forecasts.
Schachter also illustrated the disadvantages of renting compared to owning a home, showing that the net gain for the homeowner amounts to almost $483,000 for the same value property over a 10-year period.
He said: "Loan officers need to have an arsenal in their toolbox. This is a pretty easy to understand visual flyer that says how much the house would cost if you waited one, two or three years.
"The other one gives you an example of renting versus buying and tells you how much money you will actually save if you bought the house versus renting for three, five or seven years."
He opined that the market was undergoing a correction and not experiencing a crash, although he admitted current market conditions were difficult.
"It's really tough being a mortgage loan officer," he said. "You have clients that are shocked about the interest rates…you have stiff competition and a lot of people that fear missing out on lower rates.
"But you don't have to be stuck with the interest rate forever because there's no prepayment penalties and you can always refinance the mortgage."
He revealed that the market "is turning", adding that there were now many more price reductions and seller concessions, along with a much higher number of homes for sale.
"You're seeing whatever the seller can do to get the home sold," he added.
"We have about 20,000 homes on a metro Phoenix area right now. About four or five months ago, we had 4,300 homes, so it's a 300% increase in homes on the market," he revealed, although he stressed that the number was still much lower than in 2008 when the market last crashed.
Read more: Housing chaos the flip side of Arizona attraction
Higher interest rates, which are now hovering around 6.5%, are playing a major part, too, as the cost of a mortgage has shot up.
He cited the case of a borrower who pre-qualified in March but then "put the house hunt on hold". Last weekend, she told agents she was back on the market and wanted to put an offer in a pre-qualification after seeing 'the perfect house'.
However, she found that her payment was now dramatically higher and she couldn't qualify. She was able to get the loan only after agreeing to cosign with her fiancé.
Despite the difficulties, Schachter insisted there is still a housing market worth fighting for. "Even though interest rates are higher, we still need a place to live," he added.
"I say marry the house, date the rate. You don't have to be on a fixed rate forever, but if you love a home and you can see your family living there and you can afford it and it's not going to make a big dent in your financial ability to pay it back, buy the house."
To brokers he offered the following advice: "Don't lose faith. Have confidence in yourself, get educated and use the tools that are out there. Be the best advisor you can possibly be and be positive because if you are negative going into the office, it definitely shows."