Technology isn't a savior for a business. It's a support.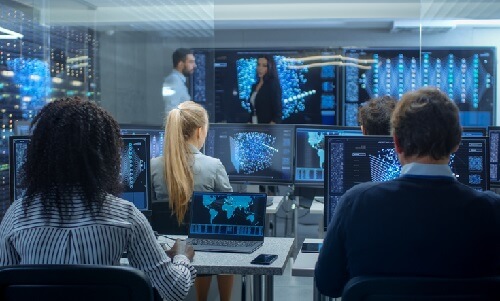 The mortgage industry has been moving at breakneck speed over the past few years (well, for the mortgage industry, anyway). Part of that is due to consumers who want service and information faster, and part of it is due to the massive change that technology has brought to the industry.
Most originators will say that technology has helped them find and create efficiencies in their business. That, of course, is the goal—to automate reminders and processes, to provide customers with an easily accessible digital mortgage solution, and to use things like e-signatures to cut down turnaround times on documents.
With so many players in the space, however, it's easy to get overwhelmed. As one new originator said, there are so many portals and so many different systems that she had to buy before she even closed one loan that she was wary of even continuing with getting her business up and running.
Before jumping into to adopting any new technology, determine the need for the jump in the first place.
"First, [originators] need to identify what is the business problem that they are trying to solve in their respective business segment, and then they should think about what tool is trying to solve that business problem," said Gagan Sharma, president and CEO of BSI Financial Services. "A lot of times people do the other way around, I view that as putting the cart before the horse. People first say, 'oh, that's a cool technology, now let me figure out what I'm going to do with it,' and it's easy to get carried away with the 'gee whiz' factor of the new, cool technology. But I'm a very strong believer in that first you have to say, 'what is the business problem that I'm trying to solve in my segment?'"
When it comes to systems, the problem for most originators is organizing their clients and leads into an ecosystem where they can be managed from lead to close and into the years beyond. There are so many great systems that exist today, and half the problem is avoiding being paralyzed by choice. Yes, there are a lot of options out there, but not every option is going to suit every particular business.
Recommendations from other originators are invaluable, and picking systems that integrate with what you already have will help narrow down the field even further.
Committing to something is half the battle, said Chad Jampedro, president of GSF Mortgage.
"Pick one, stick with it, implement it into your business. You get so much more out of it by doing that and not chasing the new technology," he said. "You have to be disciplined in sticking with your systems and getting the maximum return on investment that you can out of them."
Many of these systems have a marketing component. Brian Decker, a $200 million producing branch manager at loanDept is a big believer of technology, but he said that it isn't the be-all, end-all to his campaigns. He uses technology to reach clients and keep them in his ecosystem, but then gives them the human touch on the other side.
"People try to make too broad of campaigns. I have campaigns that are very personalized, and also when people respond to those, they're getting a live person doing those responses. So I'm basically incubating them and then when they want information or want questions or want a human interaction on a text, I have people on the other side of that cell phone responding to them," he said.
Technology doesn't have to be fancy or expensive or complicated, either; Decker uses shared Google Docs, which allow anyone on his team to know where any loan is in process at any particular time, accessible on either desktop or via an app.
Originators should also be in control of the conversations that they have with clients about their tech offerings. For clients who expect a digital service, Decker said that originators have to educate their clients on how technology is enhancing the process for them.
"Educating your clients at the onset of 'hey, if you apply digitally, if you try to verify your income electronically, you try to verify your assets electronically, technology cuts down on probability that we're going to be able to not have to order an appraisal, but it's also going to cut down on the opportunity that it is going to save a tremendous amount of time in me processing your loan, which will keep my lender fees lower for you, which will allow you to have a better consumer experience."
Don't lose sight of business objectives when adopting new technology. There is such a thing as too much technology, and without any personalization, the process becomes a forgettable one. Forgettable experiences don't foster repeat clients, and in order to get repeat clients, originators need to know their business and figure out how technology can further business goals.
"People first need to look at what do they want to do with it, and then look at, what is the best technology that meets their needs. So focus on identifying, what in software world people call use-case or business-case first, and then look at what technology does that for you or what system can do that for you," Sharma said.