Social upheaval after the George Floyd tragedy helps spark change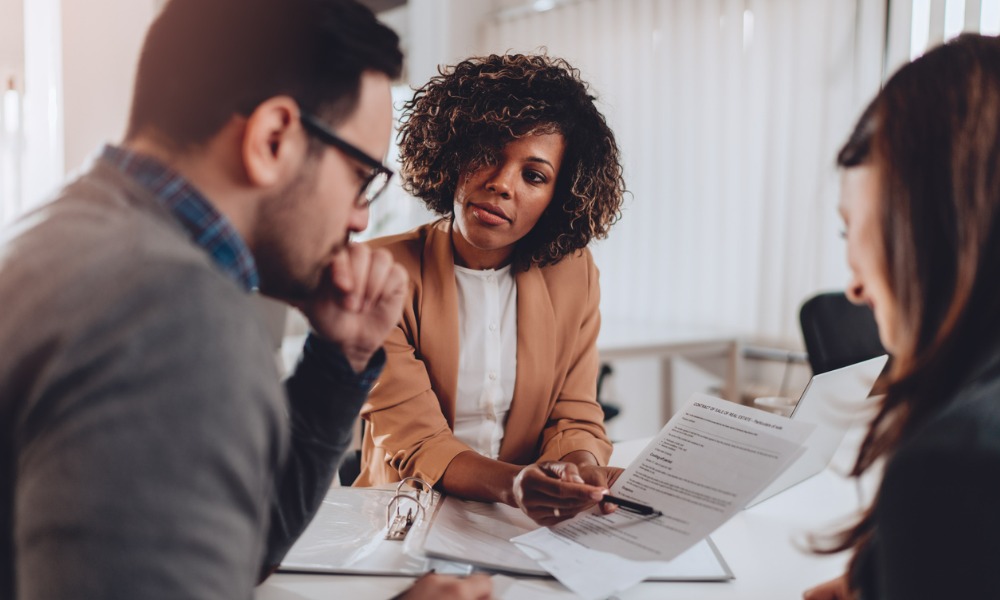 The quest to expand credit into historically neglected segments has been heightened in the last couple of years, with a growing list of initiatives emerging to fulfill the mission. Efforts on several fronts are underway to help expand the American Dream of homeownership to long-ignored communities.
To be sure, the mission isn't new. It began in earnest with passage of the Community Reinvestment Act in 1977, designed to end the unsavory practice of redlining by which entire community swaths – invariably low-income or minority-populated – would be marked on maps to deter bank borrowing into those areas.
Making matters worse, the very idea of redlining was a federally endorsed construct. Some 80 years ago, the Home Owners' Loan Corp. a federal agency, created so-called "Residential Security" maps of major American cities. As the National Community Reinvestment Coalition (NCRC) explains on its website, the maps document how loan officers, appraisers and real estate professionals evaluated mortgage lending risk during the era immediately prior to the suburbanization surge of the 1950s.
Neighborhoods considered high risk or "hazardous" were often redlined by banks, NCRC explains, denying them access to capital investment that had the potential to improve the housing and economic opportunities of residents.
Social upheaval in the US has helped accelerate outreach into disadvantaged communities in attempts to balance the playing field while making up for transgressions of the past. The death of George Floyd at the hands of police in Minneapolis, Minn. three years ago served to spark bolstered efforts by banks to lend money for mortgages and other needs into minority communities.
What does it mean when someone is redlining?
Last week, BMO unveiled a program through which $1 million would be earmarked to provide underserved communities a path to homeownership – an offshoot of a pilot program launched last year. The program offers $13,000 in grants to eligible borrowers across the Midwest to help with down payment and closing costs, officials said. When paired with other home financing programs, eligible borrowers can secure up to $25,000 in combined assistance.
In an interview with Mortgage Professional America, Scott Freudenberger, BMO's head of community investment, agreed such efforts have been stepped up across the country. "When I started in this role, we had started a team of outreach relationship matters to really work with nonprofit and counseling agencies and community partners to really drive this work," Freudenberger, who's been at BMO for 21 years, said. "This was about 15 years ago."
What changed after George Floyd?
The Floyd tragedy was a watershed moment that has reignited efforts to improve neglected communities, he suggested: "I would say it was much less in the banking industry then," he said. "It has ramped up slowly since then but I would say the last couple of years, especially with everything that went on with George Floyd – just a much ramped-up focus over the last couple of years for sure. Which is great to see, because it's something that everybody realizes we need to do a lot more."
Indeed, a growing list of lenders have introduced programs benefiting long-neglected demographic segments since. Among them:
Last September, Bank of America announced the launch of its Community Affordable Loan Solution in select communities, an initiative tailored to expand homeownership opportunities to historically underserved borrowers. Dubbed a Special Purpose Credit Program, the product targets Black/African American and Hispanic/Latino borrowers, both population segments that historically have not met traditional standards toward creditworthiness. To that end, the initiative waives the traditional prerequisites of down payment or insurance, comes with no closing costs, and is not contingent on credit score. The nascent program initially is available in Charlotte, N.C.; Dallas; Detroit; Los Angeles; and Miami. Mortgage Professional America reached out to Bank of America for more details. In response to a question related to the growing population segments being targeted, a bank spokesperson stressed: "It's important to note that this program is open to all races. Eligibility depends primarily on income and home location."
KeyBank Community Development Lending and Investments (CDLI) last year provided a $20 million term loan to Enterprise Community Loan Fund Inc. to Equitable Path Forward, a $3.5 billion nationwide initiative "…to help dismantle the legacy of racism in housing," officials said. The aim: To provide financing to minority developers keen on building affordable rental housing in marginalized communities, officials said. Brian Maddox, national team leader for the newly created Community Development Financial Institutions team, told MPA: "Key Bank was looking to diversify the kind of lending and investing we do in this space of community development," Maddox told MPA. "We saw an opportunity to have a positive impact. It made all the sense in the world for us to be a part of it."
Trade associations also are getting into the act. The Mortgage Bankers Association recently launched an initiative meant to reduce the racial homeownership gap and increase homeownership opportunities for minority borrowers. Through the new initiative, Building Generational Wealth Through Homeownership, MBA intends to develop policies that support sustainable homeownership for communities of color – promoting fair, equitable, and responsible lending for minority borrowers.
"Homeownership is often the largest source of intergenerational wealth for families. MBA's policy initiative serves as a perfect foundation to level the playing field," Susan Stewart, 2021 MBA chairman and CEO of SWBC Mortgage, told MPA at the time.
"The mortgage industry has a responsibility to promote minority homeownership by partnering with key stakeholders to remove barriers and support financial education and counseling, with a goal to close the racial homeownership gap and increase generational wealth among minority households."
Added MBA's president and CEO Bob Broeksmit: "MBA is uniquely positioned to harness its internal and external resources to help more minority families become homeowners.
"Through industry advocacy and partnerships with housing experts, consumer groups, non-profits, and civil rights organizations, our industry will focus on eliminating obstacles and shaping policy to promote and increase minority homeownership."