Staying profitable in contracting markets is the name of the game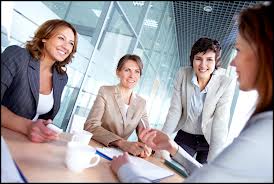 There's something to be said for a tailor-made suit, a hand-knit sweater, a custom-built home. NEXT is a bi-annual technology-focused summit that was created specifically for women executives in mortgage lending, and for those executives, NEXT is as perfect a fit as any bespoke item.
January marks the one-year anniversary of NEXT™, and their third event takes place on February 7-8, 2019 in Dallas, TX, and includes lender-centric educational talks, technology demonstrations, networking opportunities, and an integrated expo/meeting hub. According to NEXT co-founder Jeri Yoshida, the focus of this event will be on unique tools to successfully navigate contracting markets.
"This is higher-value content than anybody else has. You will not find this type of content anywhere because it's actual users of technology, people who are developing policies, who are driving business outcomes," she said.
Sessions topics include ways that Fannie Mae helps lenders increase origination volume, niche marketing, RESPA-compliant marketing, building successful production units, and more.
Yoshida is a former originator and said that after having attended mortgage conferences for upwards of 20 years, she yearned for something different than what she'd experienced. She and her co-founder Molly Dowd wondered, what would it look like if an event was created with the female C-suite executive in mind, with gender-neutral content in an environment that they actually wanted to be in?
There are other women-focused mortgage events, or parts of mortgage events, all of which NEXT supports. But, Yoshida said, they're often centered around personal professional development and empowerment, so something else along those lines weren't needed. What was needed was a comfortable place for women to socialize and network with other high-powered and influential women.
"We're going to bring together the smartest, most accomplished women and give them the female equivalent of the golf course," Yoshida said. "They all know what it's like to have to be a woman in this business or have climbed the ladder as a woman, we don't even talk about being a woman. . . . We just put it together and said, we hope that if we build it they will come, and they did."
Another difference between NEXT and other mortgage conferences is that the networking is purposeful, with a philanthropic angle.
At their first event in January 2018, one of the networking sessions involved building a bag of school supplies for Girls, Inc., where vendors had various supplies and attendees went around to the vendors to collect all of the necessary items. At their second event last summer, one of the networking events included a game where attendees made a charitable donation of any amount for a chance to spin a wheel for a prize. Giving people an activity goes a long way to making them feel more comfortable, creates an easier path to organic conversation, and on top of everything else, it's for a worthy cause.
"That's what makes NEXT networking so much different is that you're not standing around like a bobblehead doll handing out cards in some weird bar at a conference. You're actually engaging with these women, talking about everything from technology to compliance to food, to private schools, to snow tires, to whatever. They're talking as people. We want them to be able to establish those relationships that actually can further their careers, their opportunities, their knowledge," Yoshida said.
Yoshida says that NEXT is constantly striving to give attendees competitive intel and ways for them to secure their business and their careers by establishing and building upon connections with other female executives. If people do talk about gender issues, it's not framed as what the industry is doing wrong,; instead, the emphasis is on what people are doing right in order to make the industry appealing to everyone and therefore attract more high quality people of all genders.
"It's not like we have to roll out a red carpet for women, it's like, this is how we do it so that everybody's treated equally. There's no axe-grinding, it's a really great environment," Yoshida said. "We want them to have these relationships that are going to fulfill their careers until they're done, until they're where they need to go."
Do you know a female trailblazer in the mortgage industry whose professional achievements have earned her a place among the industry's best? Nominate her for the Woman of Distinction award, which will be announced at the Power Originator Summit in Anaheim on April 4th.