Executive on how focusing south of the border reaped rewards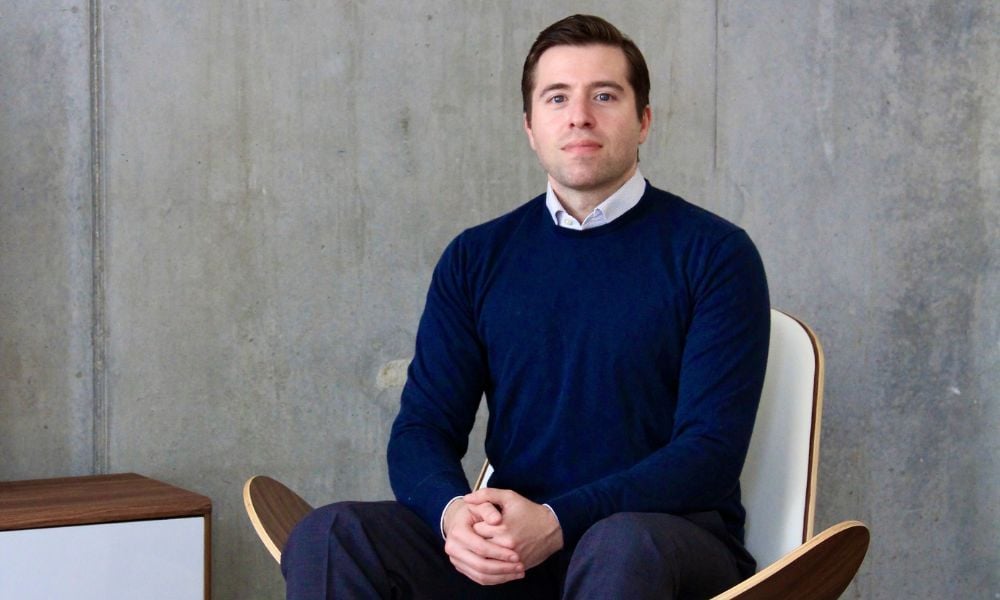 Looking to expand market share? Maybe it's time to go south of the border, down Mexico way.
A growing number of Americans are buying property in Mexico amid high property values in the US and higher mortgage rates, Mauro Guzzo, executive chairman of Guzzo & Co. Inc., told Mortgage Professional America. For loan originators struggling to gain market share post-refi-wave, the market offers an alternative – albeit with one big caveat.
"The mortgage company started in 2019 in North Carolina, and we started adding more states," Guzzo told MPA during a telephone interview. Eventually, he would settle with his family in Los Angeles, where the offices are now located.
Learn how to start a mortgage company in this article.
Once situated, he began to notice something peculiar: Loan originators focused on the border, ready to deploy to Mexico to close deals under the auspices of two different companies – their US-based firm and the one for which they were licensed in Mexico.
Achieving his aha! moment
That's when the Italian-born Guzzo had his aha! moment, forming two separate companies for each country under the same corporate umbrella but fully adherent to each territory's regulations.
"The US citizen loan officer along a border town doesn't have any clue about what's going on the other side of the border but have a lot of interest on the Mexican side and vice versa," he said, remembering what he had analyzed. "I thought: Why don't we open in Mexico? That way, you need one business card for the US side and one business card for the Mexico side," he said.
Naysayers and skeptics immediately emerged, he recalled. "Unfortunately, there are still misconceptions – Mexico is a third world country; Mexico is too dangerous; Mexico is violent," he said, mimicking some of the more prominent critiques of his launch. "People thought I was crazy, insane, lunatic," he said. Skeptics were misinformed about Mexico, Guzzo said, viewing it as a violent country although violence is largely limited to certain regions. He suggested the US has its fair share of violence: "I live in LA," he added. "I know all about violence."
His own views on doing business in Mexico have evolved, he noted. "When I started to look into Mexico, I took an investment approach rather than a mortgage approach," he said, noting he manages a group of more than 30 loan officers although he personally is not licensed to originate loans. "Then I took the mortgage approach and was looking at the numbers."
Among the numbers were the growing ranks of people lured to cheaper housing or Hispanics wanting to revisit their origins and live in a land where their parents or grandparents are from, Guzzo said. And there's the storied American expatriate seeking a simpler life.
He ticked off some of the advantages of buying a home in Mexico, including securing a fixed rate in Mexican pesos; loans starting from $25,000; eligibility despite immigration status; the ability to pay before or liquidate without penalties; financing up to 90%.
Yet arguably the biggest draw is affordability, Guzzo said. He used the example of his base in California as barometer. The median size of a home in the Golden State is about $500,000. In Mexico, he said, single-family homes can be gotten for $200,000 to $250,000.
Buying beachfront property is a bit trickier. In a nod to cultural patrimony, Mexico prefers ownership of coastal real estate to be held by Mexicans. But foreigners wishing to buy properties within 50 kilometers of the coast or 100 kilometers from a border are able to purchase through a trust with a Mexican banks that is called a fideicomiso. The strategy enables ownership as a beneficiary – with all attendant rights of real estate ownership – while a Mexican bank holds the title as trustee.
Now, here come the disclaimers
Now time for the big disclaimer: Mortgage rates in Mexico hovering at around 10% compared to the prevailing rate of around 6% in the US. But the exponentially lower prices of homes in Mexico more than offsets that margin, he said.
"In Mexico, rates are high," Guzzo said. "Consistently, they're pretty high compared to the US, but the values are pretty low."
And that caveat for loan officers: They must be licensed in Mexico to partake. However, Guzzo said, American-based LOs working with Mexican counterparts in closing deals can share the commission, Guzzo said.
Find out how much a loan officer makes in Texas based on commission in this article.
"We're a small company still, but we want to work to build something large," Guzzo said. "We're not trying to do one of those MLM [multi-level marketing] models where you make money on who you bring in."
Company growth appears to be a foregone conclusion. Soon after hanging his corporate shingle two years ago, he told MPA the small brokerage received some 200 applications from people wanting to buy a home in Mexico.
"We can bring the same mortgage broker model that we have in the US to Mexico," he said with palpable confidence.