Corporate ideals amid rising rates and compressed margins are at a premium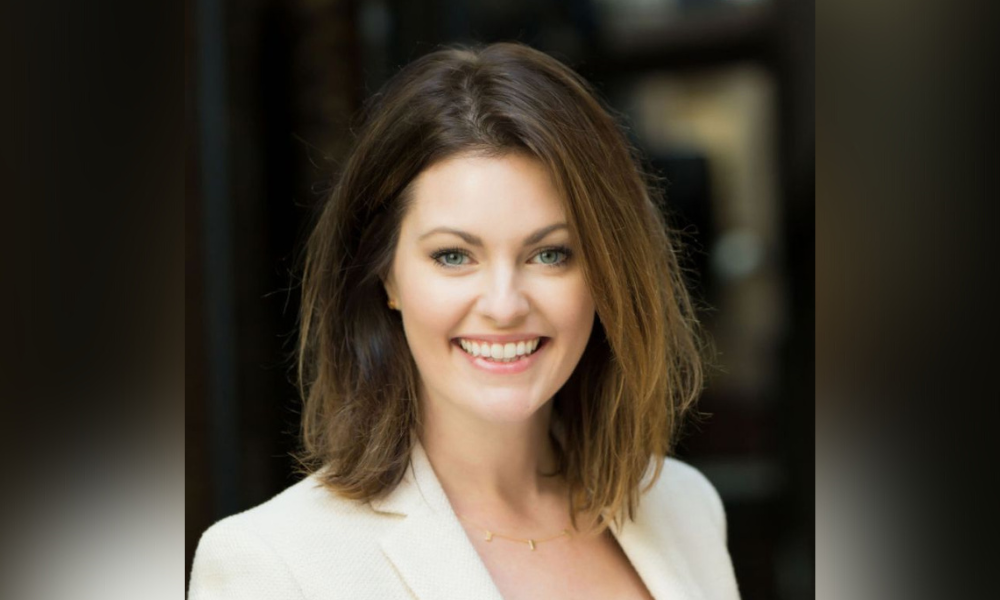 Amid a cooled mortgage market, the ideals of customer service and identity management have been heightened among lenders toward securing and retaining clients. Jornaya, a leading data partner for the mortgage industry, is at the forefront in safeguarding and enhancing those efforts for its own lender clients.
Natalie Mullen (pictured), market leader for banking and mortgages at Jornaya, took time to speak with Mortgage Professional America about the growing need to cater to clients in uncertain times fueled by inflation and rising rates. While customer experience has always been important, it's now more critical than ever.
Yet it's a tricky balance, one that reconciles consumer engagement with safeguarding privacy and ensures compliance in reaching them. Mullen suggested similar complexity in pursuing identity management, which requires a relationship among a company's security, IT and marketing departments. In working toward the same goal, the interplay of those relationships is, as they say, complicated.
A recent article by Deloitte describes the complexity, which yields a glimpse into the work Jornaya performs for its lender clients: "It is the chief information security officer's (CISO) responsibility to keep sensitive information and assets secure," the article reads. "At the other end of the spectrum, the chief marketing officer (CMO) is responsible for creating innovative and integrated marketing strategies that drive engagement. But the two departments have more in common than you might think. To improve the customer experience and offer personalized service, they need to realize they're on the same team and unite their efforts."
Mullen agrees with the summation. "Big picture: We're helping marketers create exceptional experiences for their customers and consumers they care about by helping them target the right person with the right message at the right time, all while holding up high standards for security and respecting the consumer's privacy and preferences and their permission."
Read more: Deep dive into data: How consumer and property stats can give you an edge
Once provided with consumers' potential goals: "We can provide data through those experiences to really enable brands to know as much as they can about that consumer's experiences and help the consumer in the way the consumer wants to be helped all while protecting themselves and the consumers," Mullen said.
Knowing consumers' goals invariably comes from leads, and that's where Jornaya steps in. "Helping them have the level of confidence around the consumers they're engaging with from a lead environment, whether they're generating leads or buying leads in the mortgage space," Mullen explained. "Are they confident in the quality of the leads that they are generating or purchasing through their partner networks?" Mullen asked rhetorically. "And are they doing everything they can to protect themselves and consumers from a compliance perspective?"
And once Jornaya secures the data: "We can provide data through those experiences to really enable brands to know everything they can about that consumer's experience to help the consumer in the way the consumer wants to be helped, all while protecting themselves and the consumer and optimizing their marketing efforts."
The current state of affairs heightens the need for tailored messaging, she suggested: "Given the current market conditions – knowing rates are higher; we're seeing fewer consumers that are in-market particularly as we're looking at products, refi products specifically; home prices are still high – all of this adds up to a more competitive market. It there's fewer in-market consumers [and] just as many lenders available to provide products these consumers may be in the market for, we have a lot more competition in that sense. We also know we have compressed margins in the current market as well. That really turns up the heat in this environment that we're in now."
Read next: Customer service is your biggest differentiator
More than ever, Mullen suggested, every type of consumer is important. "When you think about brands and the relationships we have with consumers – whether they are consumers we're currently doing business with today or have done some business with them in the past, even if they're brand-new prospects we haven't had a past relationship with – every touchpoint and opportunity to have a touchpoint is that much more important."
And in an era of greater austerity, retaining clients comes with a premium: "We've known for years retaining a customer is a lot cheaper than acquiring a brand-new customer," Mullen said.
Read next: How you can use mortgage points to bring down your monthly mortgage payments
As it happens, the company is going through its own version of brand management itself. It will soon officially take on the name Verisk Marketing Solutions, the business unit of Verisk that provides data solutions to marketers, that was formed this year through the integration of Infutor, Jornaya and Contact State.