But the question is, can they shake off their bleak financial outlook?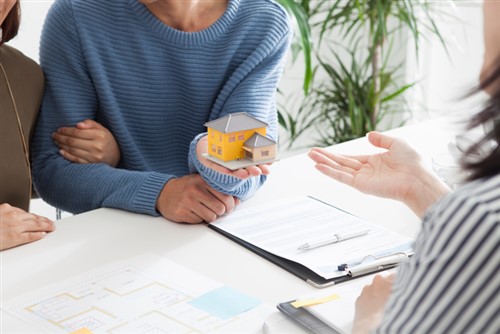 Around 4% of Americans including 7% of millennials say that their top financial goal in 2019 is buying a home.
But a new survey from Bankrate.com also reveals that 55% do not believe their financial situation will be better in 2019 than it was in 2018 – including 12% who think it will be worse.
However, 44% say that they do expect an improvement in their finances and this rises to 59% among millennials with many wanting to get on the housing ladder.
This positive cohort cite higher wages, less debt, and higher returns on investments among the reasons for their improved situation.
Paying down debt, saving among top goals
Among the other things named as top financial goals for 2019 are paying down debt (3 in 10 said so) along with better budgeting, saving for retirement and emergencies, and investing more.
"Regardless of whether or not one is upbeat on financial prospects for the coming year, the fact is that more Americans need to make savings a priority," said Bankrate.com senior economic analyst Mark Hamrick. "Too many are living paycheck-to-paycheck, even at a time when the economy has been broadly judged to be doing well. Savings rates continue to tick up, so now is a great time to shop around for a place to park, and add to, that emergency fund."
Among those who are negative about their finances in 2019, almost half blame lawmakers, while 38% said cost of living, 37% said debt, and 21% cited rising interest rates.
11% have no financial goals
About 1 in 10 respondents said they have no specific financial goal, including 18% of the lowest earning households (less than $30K per year), twice as many as those who make more than that.
Those aged 54 years and older were nearly three times as likely to indicate they don't have a financial goal this year as those who are younger (17% vs. 6%).