Data from leading relocation firm reveals current moving trends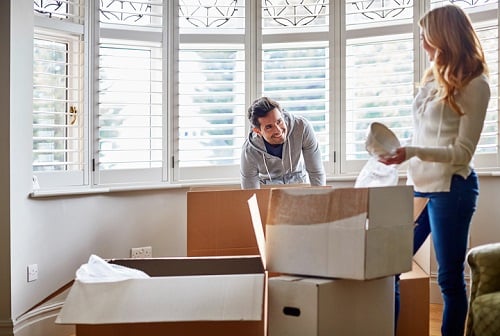 Americans are heading South and West according to an annual report on state-to-state migration patterns.
The United Van Lines National Movers Study has been running 42 years and reveals that over the past year more residents moved out of New Jersey; 66.8% of New Jersey moves were outbound.
The state with the highest percentage of inbound migration was Vermont (72.6%), with 234 total moves followed by Oregon with 63.8% inbound moves.
Other states in the Mountain West and Pacific West regions also saw increased inbound moves including Idaho (62.4%), Nevada (61.8%), Washington (58.8%) and South Dakota (57%). Arizona (60.2 percent) also joined the list of top 10 inbound states in 2018.
Several southern states also experienced high percentages of inbound migration, including South Carolina (59.9%) and North Carolina (57%). Job changes and retirement were the major reasons for these moves.
Outbound moves dominated the Northeast with New Jersey (66.8%), Connecticut (62%) and New York (61.5%) included among the top 10 outbound states for the fourth consecutive year.
Midwestern states such as Illinois (65.9%), Kansas (58.7%), Ohio (56.5%) and Iowa (55.5%) also saw high outbound relocation.
"The data collected by United Van Lines aligns with longer-term migration patterns to southern and western states, trends driven by factors like job growth, lower costs of living, state budgetary challenges and more temperate climates," said Michael Stoll, economist and professor in the Department of Public Policy at the University of California, Los Angeles. "Unlike a few decades ago, retirees are leaving California, instead choosing other states in the Pacific West and Mountain West. We're also seeing young professionals migrating to vibrant, metropolitan economies, like Washington, D.C. and Seattle."
Moving In
The top inbound states of 2018 were:
Vermont
Oregon
Idaho
Nevada
Arizona
South Carolina
Washington
North Carolina
South Dakota
District of Columbia
Moving Out
The top outbound states for 2018 were:
New Jersey
Illinois
Connecticut
New York
Kansas
Ohio
Massachusetts
Iowa
Montana
Michigan