Redfin has ranked the top 10 most affordable US housing markets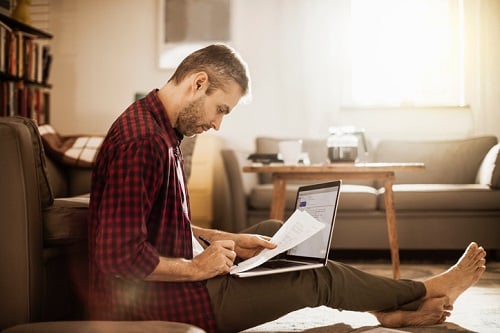 The high expense of America's coastal markets is driving demand in more affordable cities.
An analysis by Redfin has tracked listing views and favorites in the website along with insights from its real estate agents to determine where popularity is rising year-over-year.
It ranks the markets that are within reach of the average homebuyer with a price cap of $294,000, the national median home price.
Baltimore and Philadelphia emerge as the dominant cities with 6 of the 10 'hottest affordable markets' between them.
"A lot of people are moving away from the city center into places that feel more like suburbs," said Redfin agent Rebecca Hall. "They're moving to areas that don't feel as dense; they have more of a neighborhood feel and that's really appealing to homebuyers. You can get larger single-family homes rather than the row houses Baltimore is known for, and they're less expensive. Some of these pockets are also known for desirable charter schools."
The top 10:
1. McKinley Park, Chicago, IL
Median sale price: $270,000
Median sale price for metro area: $230,000
Average sale-to-list price ratio: 97.9%
Percent of homes that sold above list price: 35.1%
2. East Mount Airy, Philadelphia, PA
Median sale price: $200,000
Median sale price for metro area: $199,000
Average sale-to-list price ratio: 98%
Percent of homes that sold above list price: 28.1%
3. Parkville, Baltimore, MD
Median sale price: $204,900
Median sale price for metro area: $270,000
Average sale-to-list price ratio: 98.2%
Percent of homes that sold above list price: 24%
4. Hamilton, Baltimore, MD
Median sale price: $159,500
Median sale price for metro area: $270,000
Average sale-to-list price ratio: 98.5%
Percent of homes that sold above list price: 31.6%
5. Fircrest, Vancouver, WA (Portland, OR metro area)
Median sale price: $282,500
Median sale price for metro area: $385,000
Average sale-to-list price ratio: 100.1%
Percent of homes that sold above list price: 20%
6. Bustleton, Philadelphia, PA
Median sale price: $248,250
Median sale price for metro area: $199,000
Average sale-to-list price ratio: 98.1%
Percent of homes that sold above list price: 29.4%
7. Linthicum, Baltimore, MD
Median sale price: $271,000
Median sale price for metro area: $270,000
Average sale-to-list price ratio: 99.4%
Percent of homes that sold above list price: 37%
8. Lowell, Boston, MA
Median sale price: $249,250
Median sale price for metro area: $471,100
Average sale-to-list price ratio: 102.5%
Percent of homes that sold above list price: 38.9%
9. Fox Chase, Philadelphia, PA
Median sale price: $219,000
Median sale price for metro area: $199,000
Average sale-to-list price ratio: 98.4%
Percent of homes that sold above list price: 30.2%
10. Beacon Hill, San Antonio, TX
Median sale price: $213,264
Median sale price for metro area: $220,000
Average sale-to-list price ratio: 98.5%
Percent of homes that sold above list price: 46.2%