LegalShield index also shows continued housing market struggles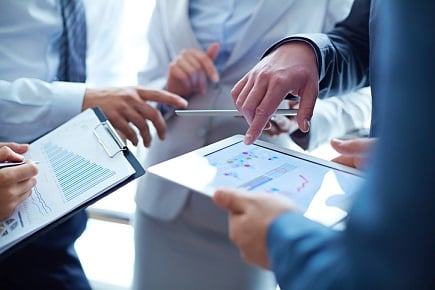 There was a rise in financial stress among US consumers in the fourth quarter of 2018 according to a suite of leading indicators.
The LegalShield Law Index measures the economic and financial status of consumers and businesses based on demand for services from law firms across the 50 states.
In Q4 2018 the level of consumer stress hit its highest point of the year, although remained low by historic levels and the fundamentals of consumers' finances remained strong.
"The previous Consumer Financial Stress Index pointed to a slight drop in consumer confidence that occurred in late 2018, but also predicted a robust holiday shopping season," said Dave Coffey, Senior Vice President and Chief Digital Officer, LegalShield. "The 4th Quarter data suggests the stress index level increasing slightly as we enter 2019, but overall economic fundamentals and consumer outlook staying on solid ground."
Housing market struggles
The LegalShield Housing Activity Index, designed to track housing starts, ticked lower in the last three months of 2018, along with the Real Estate Index.
Taken together, these measures suggest weaker existing home sales and starts with interest rates and affordability continuing to dampen activity in the early part of 2019.
"With homebuilding sentiment at its lowest since early 2015 and in light of elevated home prices and higher mortgage rates, it is more difficult for younger generations and first-time buyers to make their first home purchase," said Coffey. "While mortgage rates have come down a bit in recent weeks, our data indicate that both housing starts and sales of existing homes will continue to tread water in the first quarter."
Bankruptcy, foreclosures decrease
On a positive note, the LegalShield indexes tracking bankruptcies and foreclosures both declined.
Coffey says that despite some weaker measures across the suite of leading indicators, LegalShield is not subscribing to the 'doom and gloom' forecasts for the economy made by some market watchers.
"While debt levels and rising credit card application rejections should be monitored over the medium term, consumer financial health remains on solid footing, and the economy should continue to expand at a moderate rate through at least the first half of the year," he said. "If our Consumer Financial Stress Index continues to rise, however, we could see consumer spending pull back later in the year, which could lead to a significant growth slowdown."