Average return on investment jumped in 2018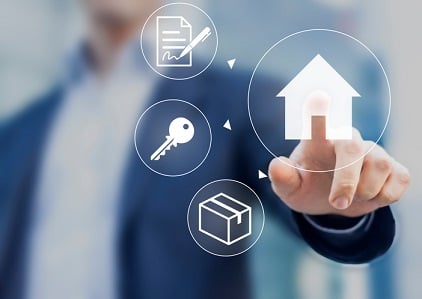 Home sellers saw their return on investment increase in 2018 to 32.6% from 27% a year earlier according to ATTOM Data Solutions.
That means an average profit of $61,000 last year, the highest since 2006, and increasing from $50,000 on 2017 and $39,500 in 2016.
"While 2018 was the most profitable time to sell a home in more than 12 years, those along the coasts, reaped the most gains. However, those are the same areas where homeowners are staying put longer," said Todd Teta, chief product officer at ATTOM Data Solutions.
Western states saw the greatest gains among the 117 statistical metros analyzed – all with populations of at least 200K – led by San Jose, California (108.8%); San Francisco, California (78.6%); Seattle, Washington (70.7%); Merced, California (66.4%); and Santa Rosa, California (66.1%).
Sellers in 2018 has been in their homes for 8.30 years on average, up from 8.13 years in 2017, and the longest tenure since 2000 (the furthest back for which data is available).
Potential clouds on the horizon
"The economy is still going strong and home loan rates remain historically low. But there are potential clouds on the horizon," added Teta. "The effects of last year's tax cuts are wearing off as limits on homeowner tax deductions are in place and mortgage rates are ticking up ever so slowly, so this could dampen the potential for home price gains in 2019."
ATTOM's figures show that nationwide, all-cash purchases accounted for 27.8% of single-family home and condo sales in 2018, unchanged from 2017 but down from its peak in 2011 at 38.4%. However, this is still well above the pre-recession average of 18.7% between 2000 and 2007.
Institutional investors nationwide accounted for 2.7% of all single-family home and condo sales in 2018, down from 3.0% in 2017.