The latest numbers from the NAHB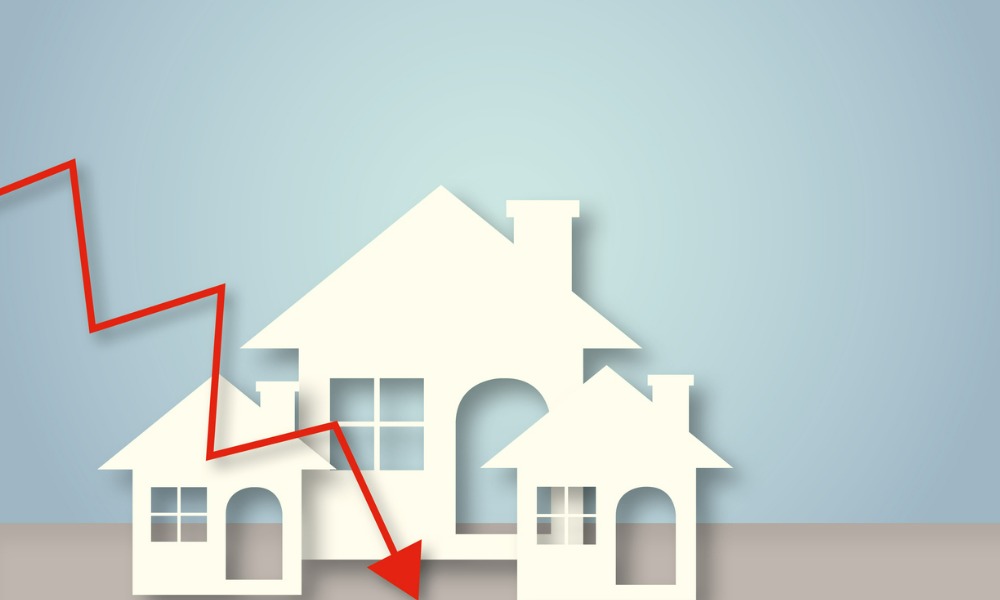 Homebuilder sentiment has dropped by another five points in November, hitting its lowest level in a decade excluding the months immediately following the pandemic.
The National Association of Home Builders/Wells Fargo gauge registered a 33 this month, from 38 last month and 83 last year. The number surpassed even economists' gloomy predictions of 36 this month.
The index is designed to take the pulse of the single-family housing market by asking NAHB members to rate current market conditions for the sale of new homes and in the next six months, as well as the traffic of prospective buyers. It has witnessed a continuous drop in market sentiment through every month this year, further extending the longest stretch of declines the index has seen since 1985.
Read more: US homebuilder sentiment extends record slide
All three index components registered declines this month. The sentiment for present single-family sales dropped by six points from 45 to 39, while that for future single-family sales slid four points to 31, hitting another record-low for the decade. The data for present single-family sales and the traffic of prospective buyers were also at their softest levels since April 2020, Bloomberg said, and a majority of American consumers reportedly do not plan to move in the coming year.
On a regional scale, the NAHB index revealed that builder sentiment fell in all regions except the West, with the Northeast registering a 17-point drop from the previous month – the largest across all regions.
The housing market, which is especially susceptible to higher borrowing costs, has been among the first sectors to feel the impact of the Federal Reserve's tightening campaign.
Read more: Delays and steep costs continue to plague construction market
"Higher interest rates have significantly weakened demand for new homes as buyer traffic is becoming increasingly scarce," said NAHB chair Jerry Konter, referring to the highest inflation rate the US has seen in decades and the government's efforts to curb them. The same efforts could cause house prices to tumble as much as 20% in the near future, according to research from the Dallas Fed.