But mortgage rates are not expected to keep falling says First American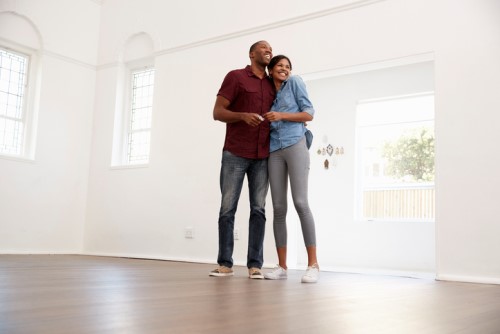 The volatility in the US stock market in December fueled the decline in mortgage rates as investors favored Treasury bonds over equities.
But although the situation is unlikely to continue, with mortgage rates predicted to rise through much of 2019, it did create some welcome relief for homebuyers and an increase in the sales potential for existing homes, according to First American chief economist Mark Fleming.
"A steep sell-off in US stocks caused by investors seeking safe-haven from global and domestic economic uncertainty caused the 10-year Treasury yield to decline, and mortgage rates fell alongside it. In fact, the average 30-year, fixed-rate mortgage in December fell 23 basis points compared with the previous month," said Fleming. "The decline in mortgage rates is a welcome relief to prospective home buyers who have mostly experienced a year of rising rates and house prices. The December drop in mortgage rates increased the market potential for existing-home sales by 0.3%."
First American's Potential Home Sales Model for December shows that potential sales existing-home sales increased marginally to a 6.15 million (SAAR).
Year-over-year, the market potential for existing-home sales increased by 1.1%, a gain of 69,000 (SAAR) sales; with the market underperforming its potential by 9.6% or an estimated 593,000(SAAR) sales.
Rate rise pause boosting confidence
With mortgage rates continuing lower in January, the market potential for existing home sales could increase by 7,000 by the end of the month.
Homeowners and first-time buyers may have some renewed confidence the overall expectation for 2019 is not for falling rates, however there could be some further stock market volatility ahead.
"While we don't expect falling mortgage rates to be the norm in 2019, the recent drop has benefited potential home buyers. In the face of falling mortgage rates, mortgage applications for the week ending January 4 jumped more than 20%from the previous week, even during the slower than usual holiday period," said Fleming. "Uncertainty regarding world economic events and global trade agreements may lead to a further sell-off in equity markets, adding more downward pressure on mortgage rates. If this occurs, we can expect the market potential for existing-home sales to rise further."