Gap between owners, appraisers remains less than 0.5%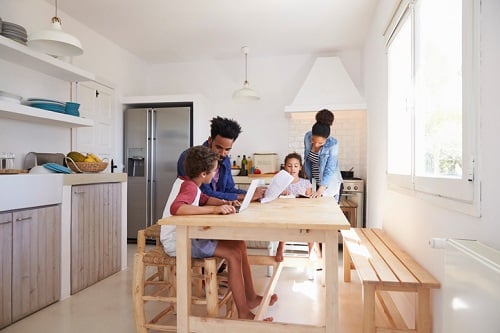 Homeowners were a little more optimistic in the value of their homes as 2018 ended, widening the gap between their estimations and the opinion of professional appraisers.
Using data from homeowners seeking a refinance mortgage from Quicken Loans and the appraisers who give their opinion later in the process, the Home Price Perception Index for December showed a gap of 0.45% with homeowners overestimating.
The gap between the two widened from 0.36% in November while the actual appraised values jumped 0.79% month-over-month according to Quicken Loans' Home Value Index.
"Many consumers don't think about their home's value until they start thinking about selling it. They may not be watching their local housing market as closely as appraisers who are reviewing home sales every day – leading the owners to incorrectly estimate their home's value," said Bill Banfield, Quicken Loans Executive Vice President of Capital Markets.
Home values up 5.15% year-over-year
Annual growth in average appraised values was 5.15% in December compared to a year earlier.
All four regions measured by the study reported modest growth on both the monthly and annual measures. The appraisal values ranged from 4.41% annual growth in the Northeast to a 5.98% year-over-year increase in the West.
"Any consumer who has read recent news about the housing market and has the impression that it is slowing to a halt should see that the HVI proves that this could not be farther from the truth," said Banfield. "Home value growth is now at a more normal, sustainable clip – keeping pace with inflation and wage growth more than we have seen in the past few years."