Nationwide listing price was up 7% says Realtor.com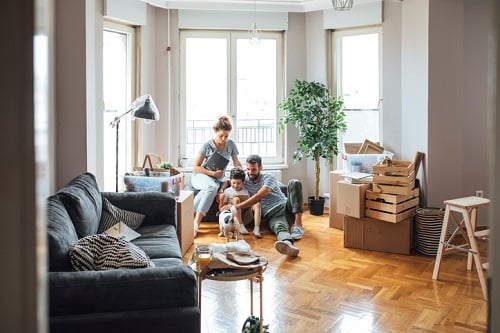 The housing market has started 2019 slower with several metrics revealing signs of weakening.
The monthly housing report from realtor.com shows that home prices are increasing but that 15% of US listings had price cuts in January, while inventory was up 6% year-over-year.
The share of homes with price cuts was up 2% compared to a year earlier including 39 of the 50 largest markets led by Las Vegas (16%), San Jose (9%), and Seattle (8%).
"Although the market is slowing, it's important to remember that we're coming off of four straight years of inventory declines that pushed the market to a record low availability of homes for sale," said Danielle Hale, chief economist for realtor.com. "The real metric to keep an eye on is entry-level homes, which are the key to getting today's market back in balance. These homes are still in short-supply."
Price gains ease as inventory builds in pricier markets
The median US listing price grew 7% year-over-year to $289,300 in January. That's down from 8% in January 2018 and is likely because of inventory growth in the upper tier of the nation's most expensive markets.
The number of homes priced $750,000 and above grew 12% over last year, while the number of homes $200,000 and under declined by 6%.
Only 12 of the 50 largest markets posted price gains of more than the 7% average.