But First American's Defect Index is well-below peak of 2013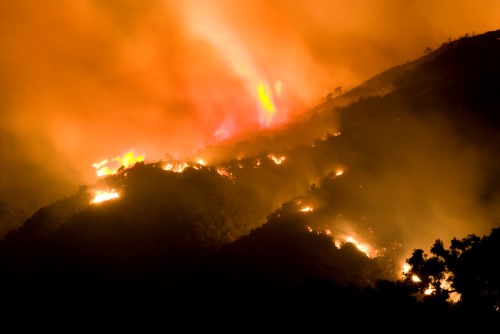 There was an increased risk of defects, fraud, and misrepresentations in mortgage applications in November.
The impact of the wildfires in California pushed the First American Loan Application Defect Index up 2.5% nationwide compared to October; and up 2.4% year-over-year.
However, the index is 20.3% below the high point of risk in October 2013.
For purchase transactions, the increased by 2.4% compared with the previous month, and down 7.7% compared with a year ago. For refinances, it was up both month-over-month (2.8%) and year-over-year (5.8%).
First American chief economist Mark Fleming says the wildfires continue to affect the risk of defects with statistical data showing a link between natural disasters and loan defect risk.
"The staggering scope of the damage and loss of life from California's early November wildfires continues to grow. The Camp Fire in Butte County, the deadliest US wildfire in a century, impacted 16,735 properties worth $3.8 billion dollars, according to data from DataTree by First American," said Fleming.
He added that this number is even higher when you consider other insured losses, in addition to the value of the home.
"The Woolsey Fire, which spanned Los Angeles and Ventura counties, was slightly smaller in size, but also had a devastating impact and ultimately destroyed over 1,600 structures," he noted.
The defect risk increased in all three areas affected by the wildfires.
"Fraud and defect risk increased the most in Oxnard, rising 6% compared to October, followed by Los Angeles (3.3%) and San Francisco (2.8%)," explained Fleming.
Before the November increase, fraud and defect risk was relatively flat in all three metropolitan areas.
November 2018 State Highlights
The five states with a year-over-year increase in defect frequency are: Alaska (+19.5%), Hawaii (+15.4%), West Virginia (+13.3%), Maine (+12.5%), and New York (+11.7%).
The five states with the greatest year-over-year decrease in defect frequency are: Vermont (-24.0%), Minnesota (-15.5%), Florida (-14.1%), Arizona (-14.1%), and Arkansas (-12.4%).