Foreclosure starts also up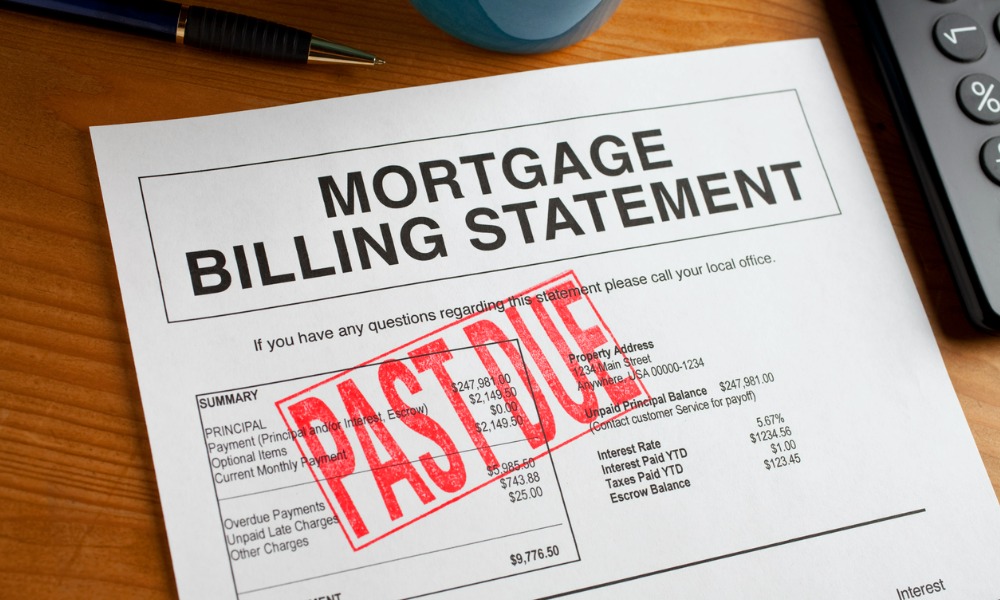 The national mortgage delinquency rate increased by nine basis points in June, data and analytics firm Black Knight has revealed, following consecutive record lows reported in the prior three months.
According to preliminary data from Black Knight's monthly mortgage performance report, the total delinquency rate reached 2.84% in June. The number of borrowers that were a single payment past due rose by 5%, while 90-day delinquencies saw a slight 1% increase from the previous month.
Additionally, foreclosure starts increased by 27% in June, landing at a total of 23,800. This was still 40% below pre-pandemic levels, even with a significant 441% year-over-year increase from pandemic-driven lows.
These starts made up 4% of serious delinquencies, marking the highest share since March 2020. Despite this jump, the rate of serious delinquencies in June remained less than half of what was seen in before the pandemic.
Active foreclosure inventory also rose by 16,000 from May to June. With a total of 190,000 properties in June, volumes showed signs of slowly budging from record lows due to widespread moratoriums and forbearance protections seen in the years 2020-2021.
Prepayment activity, meanwhile, was down 7% from the previous month and 64% from the same time last year. This was due to rate hikes putting "downward pressure on both purchase and refinance lending," said Black Knight.