Seattle, San Jose led the slowdown says Zillow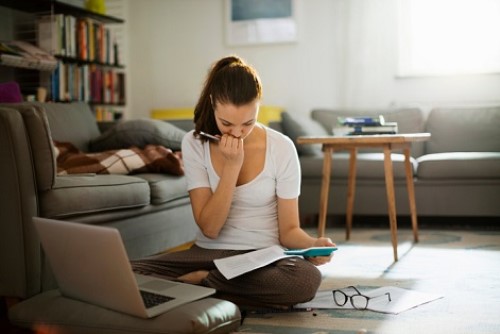 More than half of the largest US housing markets saw a slower pace of home value appreciation in December according to Zillow.
Its analysis shows that 19 of the 35 largest markets saw values decelerate year-over-year but national home value growth was faster than when the market was exiting the Great Recession.
"Looking at the nation as a whole, housing appreciation seems stabilized at an arguably aggressive pace," said Skylar Olsen, Zillow Director of Economic Research and Outreach. "The exceptions to the rule are the metros that saw the fastest appreciation over the past few years, where home values far outpaced incomes."
Olsen added that the extreme home value growth seen in those markets is unsustainable and noted that buyers are becoming less willing – or able – to outbid each other.
In Seattle, home value appreciation fell from 12.4% year-over-year in December 2017 to 5% in December 2018. San Jose saw a drop from 16.8% to 9.9% over the year.
"We expect continued slowdowns in those expensive coastal markets. A three-month trend in increasing inventory ended, telling buyers that the pendulum hasn't fully swung in their favor for this year's home shopping season," added Olsen.
The median U.S. home value of $223,900, is 7.6% higher than in December 2017, when national home value appreciation was 7.4% and Zillow says home value appreciation across much of the country has been fairly steady over the past year.
Inventory fell slightly over the past year, down 0.4% since December 2017.
| | | | | | |
| --- | --- | --- | --- | --- | --- |
| Metropolitan Area | Zillow Home Value Index, December 2018 | ZHVI Year-over-Year Change | Zillow Rent Index, December 2018 | ZRI Year-over-Year Change | Inventory Year-over-Year Change |
| United States | $223,900 | 7.6% | $1,460 | 1.4% | -0.4% |
| New York, NY | $437,300 | 5.2% | $2,408 | -0.3% | 4.5% |
| Los Angeles-Long Beach-Anaheim, CA | $650,200 | 3.9% | $2,804 | 2.4% | 28.9% |
| Chicago, IL | $224,200 | 4.5% | $1,672 | 1.0% | 1.2% |
| Dallas-Fort Worth, TX | $240,200 | 11.3% | $1,626 | 1.6% | 11.9% |
| Philadelphia, PA | $231,800 | 3.6% | $1,593 | 0.7% | -10.0% |
| Houston, TX | $204,300 | 6.8% | $1,572 | 1.5% | 3.5% |
| Washington, DC | $404,100 | 3.5% | $2,157 | 0.5% | -18.9% |
| Miami-Fort Lauderdale, FL | $282,700 | 7.9% | $1,894 | 1.9% | 4.1% |
| Atlanta, GA | $216,600 | 13.2% | $1,426 | 2.6% | -2.4% |
| Boston, MA | $463,600 | 6.0% | $2,385 | 0.4% | 10.3% |
| San Francisco, CA | $962,300 | 7.0% | $3,433 | 0.7% | 28.1% |
| Detroit, MI | $159,400 | 9.0% | $1,218 | 1.6% | 7.9% |
| Riverside, CA | $365,400 | 6.0% | $1,951 | 5.3% | 15.0% |
| Phoenix, AZ | $263,200 | 7.6% | N/A | N/A | -7.5% |
| Seattle, WA | $488,400 | 5.0% | $2,213 | 0.1% | 32.9% |
| Minneapolis-St Paul, MN | $266,000 | 6.1% | $1,678 | 2.9% | -1.7% |
| San Diego, CA | $592,700 | 4.8% | $2,606 | 2.5% | 32.2% |
| St. Louis, MO | $166,500 | 6.3% | $1,149 | 0.4% | -7.1% |
| Tampa, FL | $212,900 | 10.1% | $1,417 | 4.3% | 3.5% |
| Baltimore, MD | $267,600 | 4.0% | $1,747 | 0.5% | -12.3% |
| Denver, CO | $403,600 | 5.6% | $2,090 | 2.4% | 18.3% |
| Pittsburgh, PA | $143,800 | 6.5% | $1,096 | 4.1% | -11.9% |
| Portland, OR | $395,700 | 4.9% | $1,857 | -1.3% | 15.4% |
| Charlotte, NC | $205,100 | 11.2% | $1,323 | 2.2% | -2.3% |
| Sacramento, CA | $406,900 | 4.8% | $1,885 | 2.4% | 16.0% |
| San Antonio, TX | $191,800 | 7.2% | $1,351 | 0.5% | 6.9% |
| Orlando, FL | $235,300 | 9.6% | $1,496 | 6.4% | 0.4% |
| Cincinnati, OH | $167,700 | 8.1% | $1,296 | 1.4% | -1.0% |
| Cleveland, OH | $145,000 | 6.5% | $1,154 | 0.4% | N/A |
| Kansas City, MO | $190,500 | 10.0% | $1,286 | 1.0% | -14.2% |
| Las Vegas, NV | $278,000 | 13.0% | N/A | N/A | -9.4% |
| Columbus, OH | $188,400 | 7.2% | $1,350 | 2.2% | 0.4% |
| Indianapolis, IN | $162,700 | 12.8% | $1,222 | 0.7% | N/A |
| San Jose, CA | $1,253,500 | 9.9% | $3,536 | 0.7% | 47.6% |
| Austin, TX | $306,600 | 7.0% | $1,694 | 0.5% | 3.8% |