But there are already signs of a rebound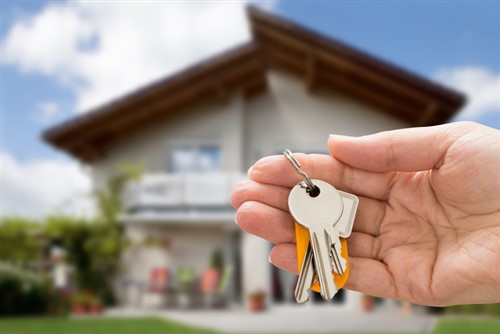 There was a 13% drop in mortgage applications for the purchase of new homes in December compared to the previous month; but new data suggests things are starting to improve.
The Mortgage Bankers Association says there was a 6.1% decline year-over-year in December (figures not seasonally adjusted). Using data from its Builder Application Survey, the association estimates that single-family new home sales were down 12% on a seasonally-adjusted basis from November (17.8% unadjusted).
By product type, conventional loans composed 69.5% of loan applications, FHA loans composed 17.3%, RHS/USDA loans composed 0.7% and VA loans composed 12.5%.
The average loan size of new homes increased from $326,037 in November to $334,944 in December.
"New home sales declined for the second straight month in December, from 627,000 units to 552,000 units, as factors such as a volatile stock market and economic uncertainty, both here and abroad, likely kept some prospective buyers away," said Joel Kan, MBA's Associate Vice President of Economic and Industry Forecasting. "This pullback in activity was in spite of falling mortgage rates and a robust job market. Looking ahead, if mortgage rates remain low, housing inventory rises, and home-price growth continues to steady, we expect to see a rebound in purchase activity this spring."
Improvement signs
Kan's optimistic tone is supported by the latest weekly data with purchase loans rising to their highest level since April 2010, although granted this is for both new and existing homes.
Builders are also more optimistic though, with the National Association of Home Builders' recent sentiment index increasing; and both Lennar and KB Homes sounding upbeat when reporting their earnings last week.
MBA on @CNN - biggest weekly jump in demand for new home purchase loans since April 2010: https://t.co/OpXXjZpi3V

— Mortgage Bankers Association (@MBAMortgage) 20 January 2019