"The sales gain in August reflects that there is clearly sidelined demand for housing"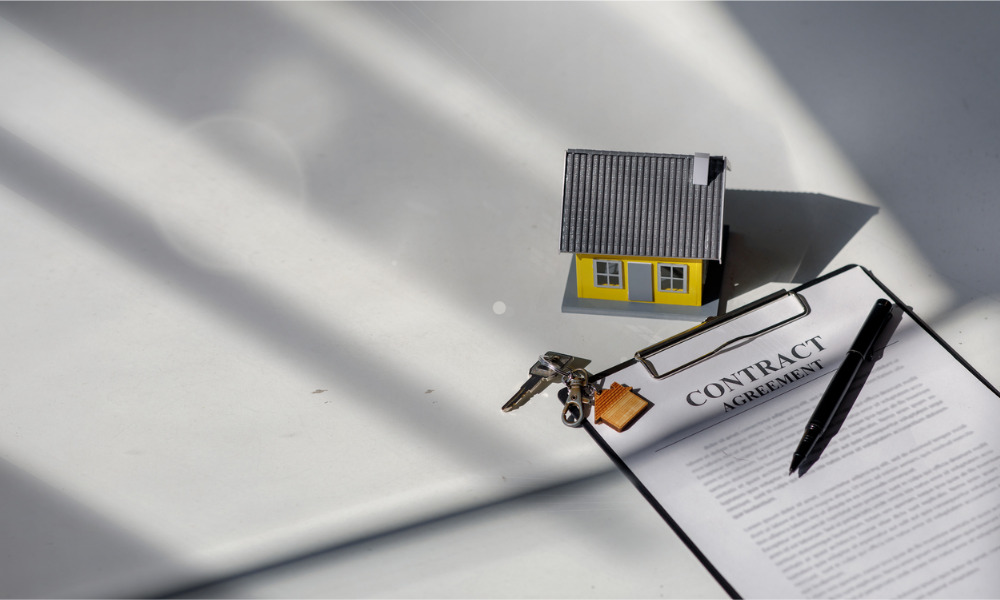 After dismal figures in July, sales of newly built single-family homes bounced back in August. However, some experts believe it's going to be an uphill climb from here as rates continue to move higher.
The Census Bureau reported a 28.8% spike in new home sales, up to a 685,000 seasonally adjusted annual rate from an upwardly revised reading in July. Despite the August boost, new home sales were still down by 14% on a year-to-date basis.
"The sales gain in August reflects that there is clearly sidelined demand for housing, but it is being constrained by rising interest rates that are pricing many potential consumers out of the market, particularly entry-level buyers," explained Robert Dietz, chief economist of the National Association of Home Builders. "After a brief lull when mortgage rates fell below 5.3% for much of August, they have since jumped much higher in September and are now approaching 7%."
Read more: Housing market woes spark changes at second largest homebuilder
New single-family home inventory remained elevated at an 8.1 month's supply, with the number of available homes for sale up by 24.6% annually to 461,000. Of this total figure, only 49,000 of the new home supply is completed and ready to occupy. The remaining have not started construction or are currently under construction.
Reflecting higher construction costs, the median new home price in August jumped 8.2% year over year to $436,800. However, NAHB noted that this is a "diminished growth rate as a growing number of builders cut prices due to slackening demand."
Read next: Homebuilder's Q3 results reflect housing industry woes
"With housing affordability at more than a 10-year low and the Federal Reserve continuing to aggressively raise interest rates to rein in stubbornly high inflation, policymakers must find ways to reduce construction costs that are delaying home projects and putting upward pressure on home prices," said NAHB chairman Jerry Konter.
Kate Wood, home expert at NerdWallet, offered a slightly more optimistic view.
"The median price of a new home dropped roughly 6.33%, but this number has swung back and forth throughout 2022 as supply chains and materials costs remain unpredictable," Wood said. "With higher interest rates pushing up the cost of borrowing, the burgeoning inventory of new homes is unlikely to relieve many homebuyers' woes. While August's trends reversed what we saw in July, there's no reason to think the pendulum won't swing right back."